Cats and Christmas. While separately both are loved, those two words together strike panic and fear among the humans who share their homes with a cat. How many of us forgo even putting up a tree because we just know our feline friends will seek to destroy it? (raises hand)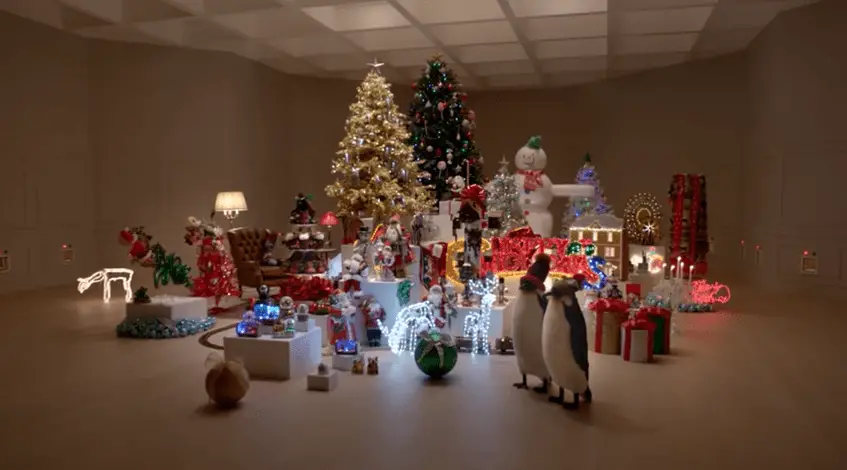 This Christmas ad featuring twenty-two adorable cats and kittens speaks directly to anyone who's had a cat attempt to tear down the tree. The horde of hungry, destructive felines are unleashed upon a sweet Christmas wonderland that includes a tree adorned with decorations, a delicious spread, a holiday train, and yes -presents! Anyone who has a cat can imagine the hilarious cat-tastrophe that occurs!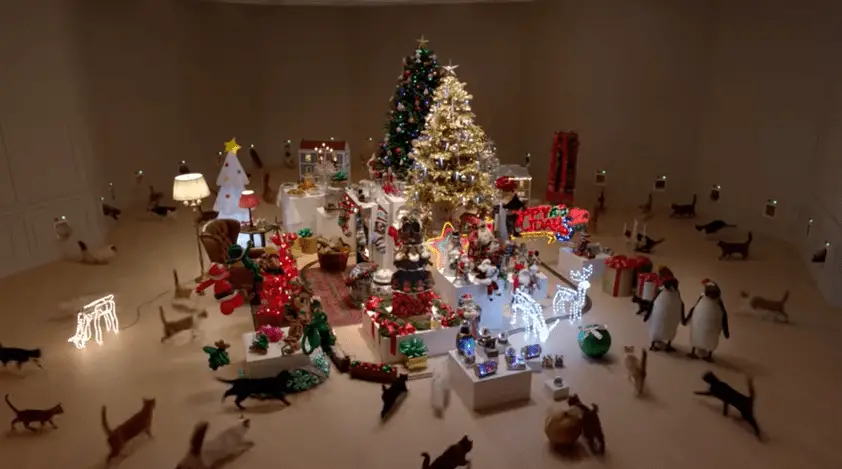 Now, wouldn't it be great if something could keep cats in line and put a damper on their destructive behavior? Cat treat maker, Temptations believes it has the solution. Check out the commercial, created by adam&eveDDB in London:
According to AdWeek, the holiday wonderland set took five days to build. Twenty-two cats and kittens trained for three weeks, and were filmed for three days tearing the set apart.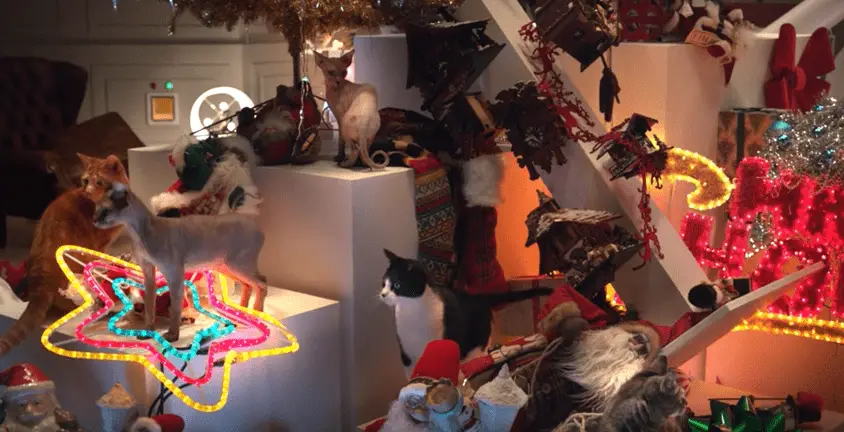 It was worth it! This has quickly become one of our favorite cat ads of all time!. Wanna see some more great ads featuring cats? Then don't miss these incredible Super Bowl ads featuring cats!