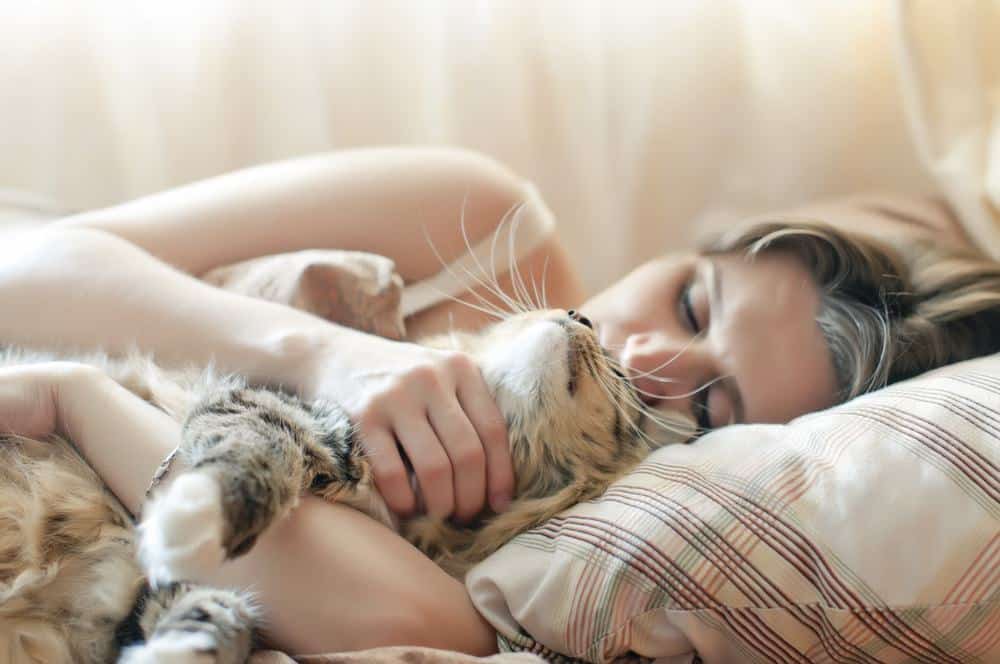 Do you share your bed with your cat? Statistics would say you do — 62% of cats sleep in bed with their adult owners.
If you're lucky enough to share your bedtime with a cat, has it had an adverse effect on your sleep? While we all enjoy taking a snooze with our furriest friends, sleeping with our kitties might be interfering with getting a good night's rest. Here are some tips on how you can still snuggle up with your feline at night – and ensure you get your full 8 hours, too! After all, we don't get to sleep all day like our cats do!


Napping with Cats infographic by Mattress Online.
Do you share the bed with your cat? What other tips would you give a new cat parent who is struggling to sleep with a feline in their room? Share your thoughts by posting a comment below!
The Catington Post is reader-supported. That means, if you make a purchase through links on our site, we may earn an affiliate commission. All images and names which are not the property of The Catington Post are the property of their respective owners.