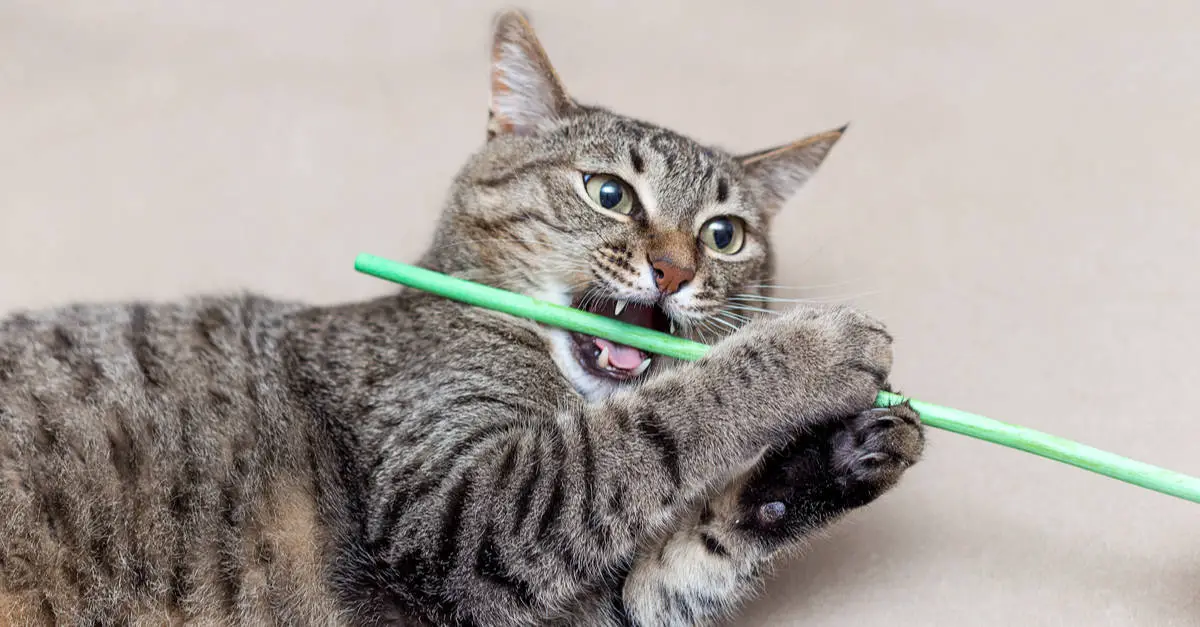 Interactive cat toys provide a fun way for your furriest friend to play! People often think that cats don't like new things, but the truth is, they require frequent stimulation from new toys and activities to prevent the boredom that often leads to behavioral problems. Interactive toys are a fun way to keep these intelligent animals entertained.
These types of toys benefit your cat in many ways. Not only do they help provide the physical and mental stimulation that your kitty needs, but they can also help your cat develop friendships and trust between you and other cats in the household, sharpen his or her hunting skills, cure boredom and relieve stress, and even build confidence!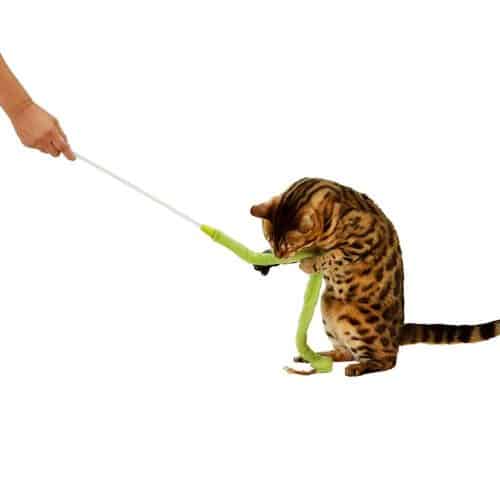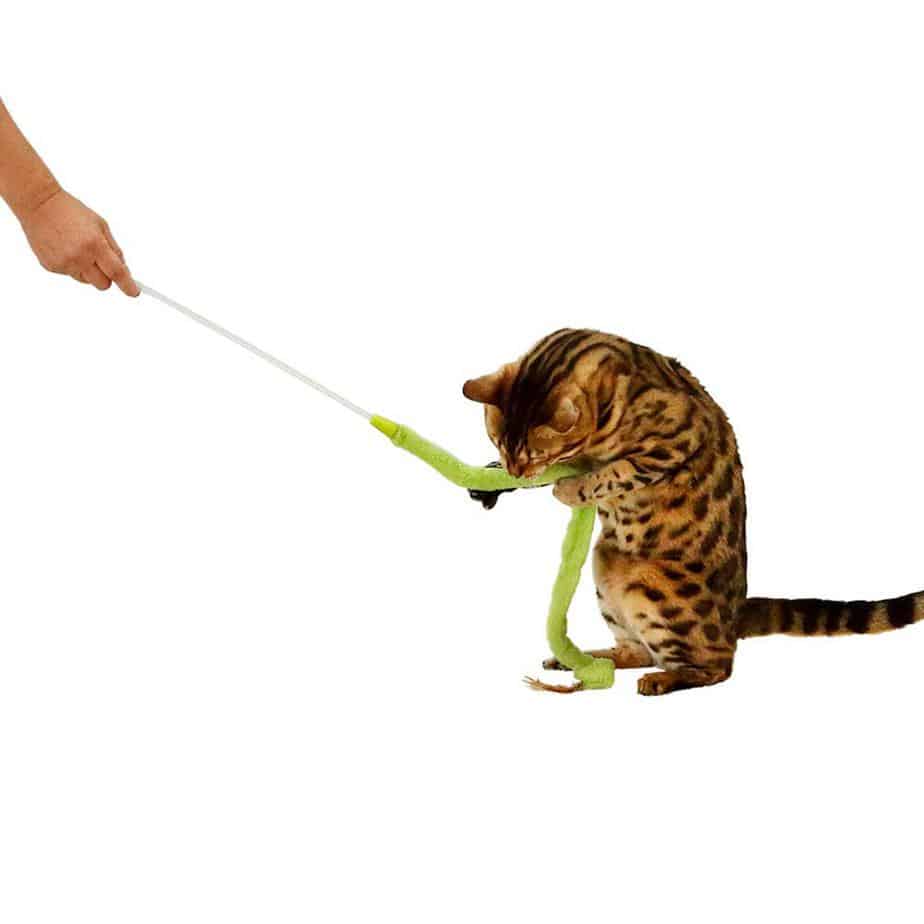 Toys that require human intervention are the most fun for your cat. These are also known as "wand toys" and are wonderful for training your cat to do everything from navigating an agility course to being more motivated to run around and play with other cats. Choosing the right teaser toy can help you have an active cat for life!
Our friends at Pet-Ki sent us a variety of their Paw-some new RompiCatz interactive cat toys to test out with our clowder and it's no surprise they were a huge hit! There's enough variety between the different toys to appeal to any cat's hunting style. And, I can tell they're made with safety in mind, so I don't have to worry about parts coming off or becoming choking hazards for my kitty kids.
Feeling lucky? ENTER BELOW FOR YOUR CHANCE TO WIN A PRIZE PACK OF ROMPICATZ TOYS!
From the same person who previously brought us the wildly popular Neko Flies toys comes this all-new set of teasers and toys for our four-legged friends. All the toys are extensively tested by the Pet-Ki team of furry assistants to ensure only the highest quality and safety. Check out this video of cats having a total blast with their RompiCatz toys:
If your cat loves to watch birds through the window, try getting him a teaser toy that mimics a flying bird, like the Feather N' Bell Wand, Winged Bug Toy or the Rustlin Mylar Toys. If your feline friend seems more interested in lizards or mice, look for teaser toys that mimic ground prey that will drive your cat bonkers — in a good way — like the Plush Tip Teaser or (my cat Olivia's favorite) the Feather N' Fabric Teaser. Not sure which toy your cat would prefer? Then enter below for a chance to win a RompiCatz prize pack of toys for your kitty!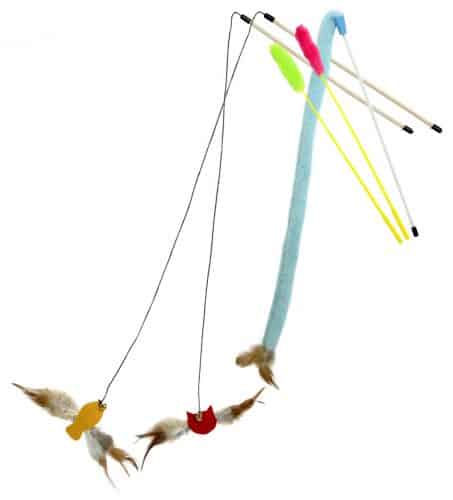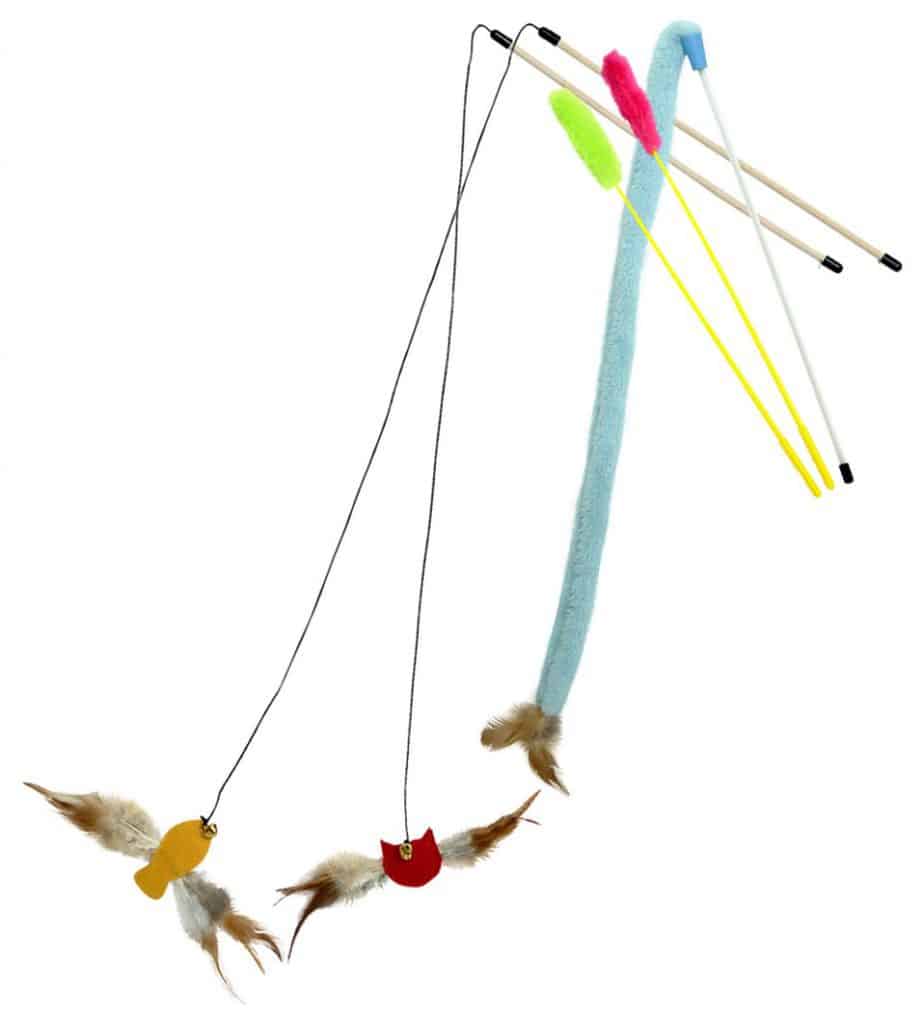 RompiCatz toys are excellent training tools and enable any type of cat owner to have a healthy, active lifestyle with their cats. They also make cats feel more confident, which helps any household achieve a peaceful, happy home. So which one will you buy for your cat? 
ENTER BELOW FOR YOUR CHANCE TO WIN A PRIZE PACK OF TOYS!
And, even if you don't win, our friends at RompiCatz are offering FREE SHIPPING your order of $18 or more. Just enter the coupon code CP032019 at RompiCatz.com. Coupon valid until 3/15/19.