Do you have cat that will eat everything in sight? Some of your "people food" is perfectly safe for cats (in small quantities) but you should be aware of the many foods in your fridge or pantry that can cause significant health problems if your cat eats them:
Onions, Garlic and Chives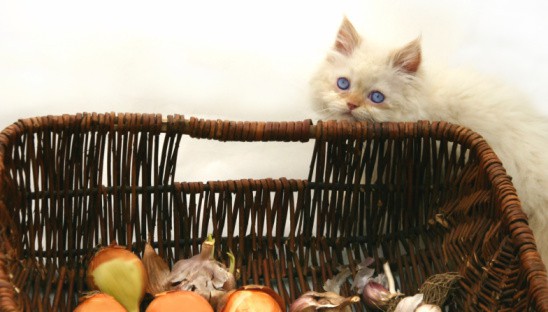 All members of the onion family contain compounds that can damage cats' red blood cells. And, cooking does not destroy the toxin. It's uncommon for cats to eat enough raw onions to do any damage, but be careful with dehydrated onions, garlic, soup mixes, etc.
Milk and Dairy Foods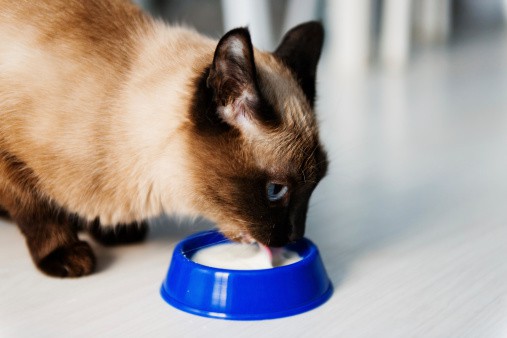 Milk and dairy foods contain lactose, which many cats surprisingly have trouble digesting. The result can be diarrhea or an upset stomach. If your cat is lactose intolerant, you'll see symptoms within 12-24 hours.
Dog Food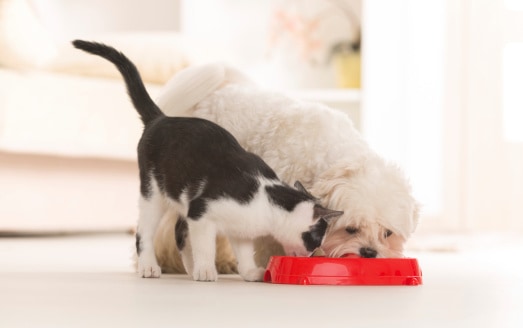 Cats and dogs have very different nutritional needs. Dog food lacks Vitamin A, Taurine, certain fatty acids and protein levels that cats require in their diets. Plus, dog food will probably make your cat fat.
Candy and Gum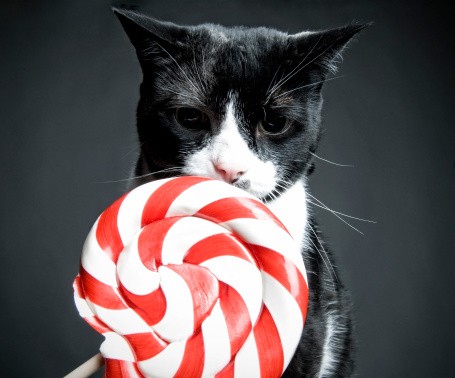 Many candies include xylitol, which is highly toxic to dogs – and we're unsure if it's also toxic to cats. Also, cats do not have the receptors to be able to taste sweets – so what's the point of giving it to them?
Cooked Bones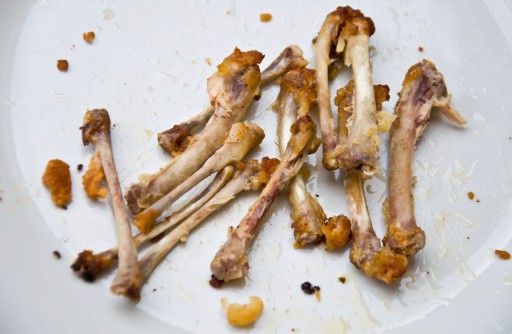 Raw, uncooked bones are great for cats' dental health and many raw-fed cats eat a diet that includes bones every day. But never feed cooked bones as these may splinter and cause internal damage or become an intestinal obstruction.
Caffeine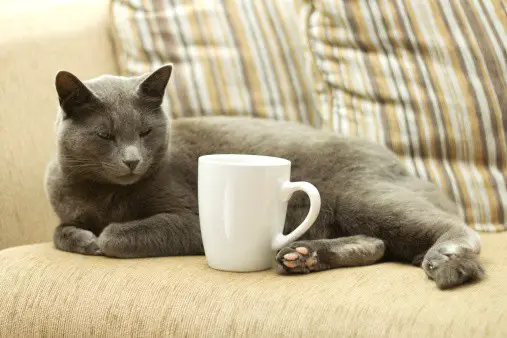 While 1-2 laps of coffee, tea or soda will not contain enough caffeine to cause poisoning in most cats, the ingestion of moderate amounts of coffee grounds, tea bags or 1-2 diet pills can easily cause death in cats. It can cause hyperactivity, high blood pressure, vomiting, elevated heart rate, and could lead to death.
Dough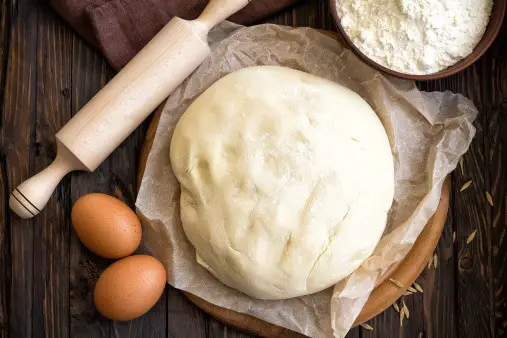 The warm, moist environment of a cat's stomach provides an ideal environment for the yeast in raw dough to expand in the stomach. Expansion of the stomach can be severe enough to decrease blood flow to the stomach wall and affect breathing. The yeast also metabolizes as alchohol and can cause serious toxicity in your cat.
Alcohol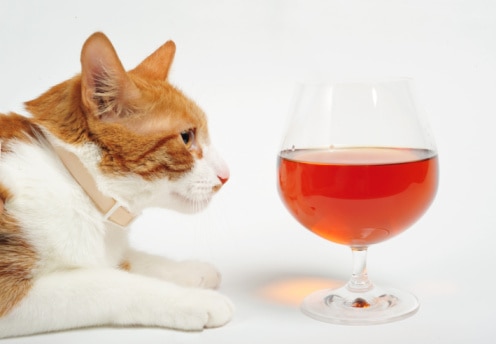 Cats are far more sensitive to alcohol than humans are. Even drinking a small amount of a product containing alcohol can cause significant intoxication. Cats are often attracted to mixed drinks that contain milk, cream or ice cream. Intoxication usually causes vomiting, loss of coordination, disorientation and lethargy.
Chocolate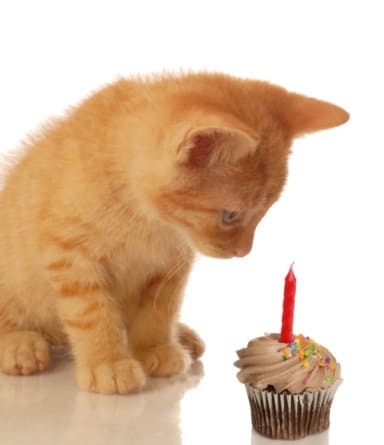 The compounds in chocolate that are toxic are caffeine and theobromine. These compounds cause stimulation of the heart and nervous system. The rule of thumb with chocolate is "the darker it is, the more dangerous it is." If your cat ingests chocolate, he should be seen by a veterinarian immediately.
Grapes and Raisins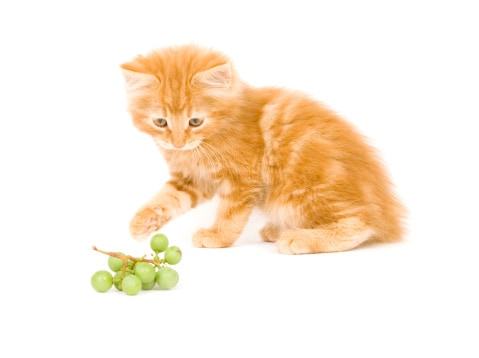 The toxicity of grapes and raisins has mainly been found in dogs. However, the ASPCA advises: "As there are still many unknowns with the toxic potential of grapes and raisins, the ASPCA Animal Poison Control Center advises not giving grapes or raisins to pets in any amount."
Human Medicine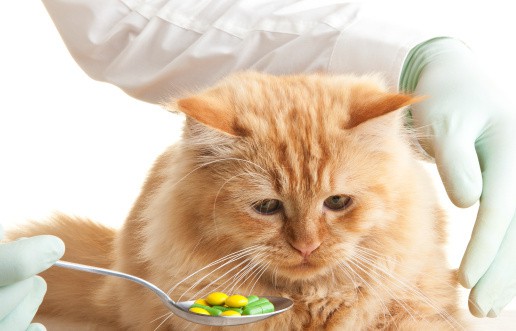 Common household medications, like aspirin, acetaminophen, and ibuprofen can be severely toxic to cats. Never, ever, give your cat human medication unless strictly advised by a veterinarian.
Pet Poison Helpline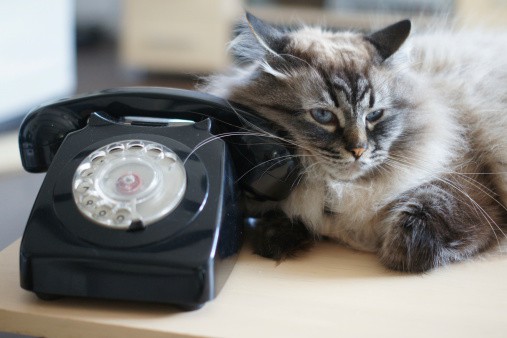 If you suspect your cat ate something poisonous, call your veterinarian or Pet Poison Helpline immediately. The sooner a cat poisoning is diagnosed, the easier, less expensive, and safer it is to treat your pet. Pet Poison Helpline is available 24/7 by calling 800-213-6680.