If you're here, chances are you're a cat lover. Or, you're looking for inspiration for the person you love who happens to love cats! Either way, we've got the purr-fect collection of gift books. From comedy to sweet stories and everything in between, you're sure to find something for everyone.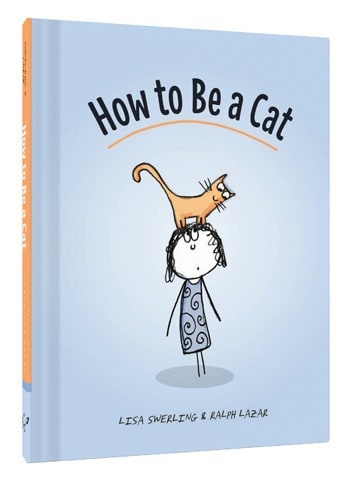 From the creative duo behind the bestselling Me Without You and Happiness Is…comes How to Be a Cat, a lighthearted illustrated guide to living life as a feline. Distinctive artwork and quirky captions confirm what we already know: cats actually rule the household. Ranging from simple truisms ("Look cute enough to attract cuddles") to perceptive observations ("Consider life a never-ending belly rub"), this charming book is a must-have gift for anyone who shares their life with a feline friend (or vice versa).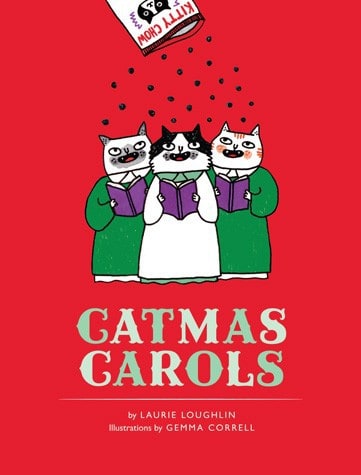 Oh, come all ye furful! Cat lovers will rejoice to find this brand-new edition of the top-selling book (over 300,000 copies sold!) in their stockings. With 20 rollicking feline renditions of favorite Christmas carols, it's the perfect way to celebrate the holidays. Featuring all-new illustrations and including several new songs, Catmas Carols is full of festive odes to the joys of the season, from yummy dinner scraps and new catnip toys to the ornaments that shine temptingly from the tree. Joy to the world!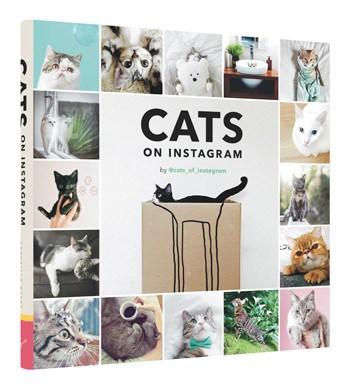 Cat lovers, rejoice! This irresistible book compiles over 400 photos from the hugely popular Instagram profile @cats_of_instagram into a keepsake treasure. Playful categories including "bowties," "surprise!," and "happy cats" showcase all the charm and delightful quirks of the wide world of cats. This is a gift that will have feline fans smiling in recognition, surprise, and appreciation.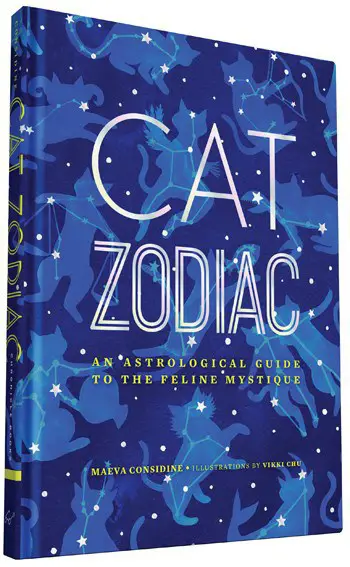 Brand-new cat owners or those who have lived with a feline companion or two for years need only look to the stars to demystify cat behaviors. This zodiac collection delves into the inner lives of cats, exploring each sun sign and offering character traits, lifestyle insights, and relationship inclinations to help cat owners learn to live in harmony with their unique pets. Filled with whimsical illustrations, this book unlocks the secrets of the feline mystique.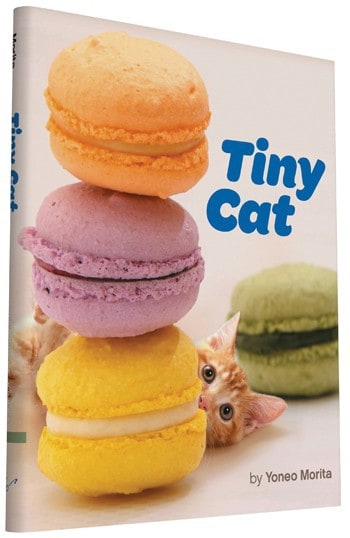 Just when it seemed pets couldn't get any more adorable, we discovered Tiny Cat. Direct from Japan, these are the sweetest—and smallest—pets around. Both are the size of a macaron, and their mischievous adventures in a full-size world are chronicled in the pages of these pint-size volumes. Animal lovers of any size will enjoy following along as Tiny Cat encounters everyday objects like a strawberry, a ball of yarn, a rubber ducky, and more. The resulting cuteness knows no limits, especially since the book includes a tear-out postcard to send to a friend!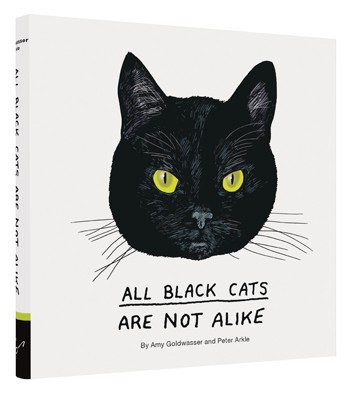 Every cat owner knows that no two cats are alike. This pitch-perfect illustrated book proves this simple fact by diving whiskers first into the unique personality, charisma, and character of 50 real all-black cats. From Alfie, who "has no tolerance for wet humans or being ignored," to Sashi, who "enjoys freeze-dried chicken by candlelight and full-on body rubs," each cat comes to life through a lovingly hand-drawn portrait and quick-witted profile. Delightfully quirky and utterly charming, this motley crew of black cats will win over anyone with a dry sense of humor.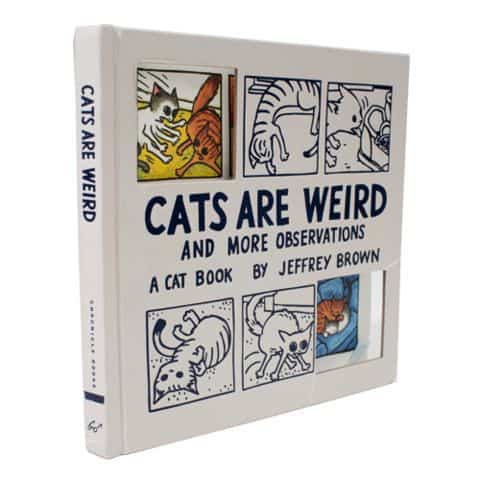 Cats Are Weird and More Observations
Cartoonist Jeffrey Brown's drawings perfectly capture the humor and quirkiness of cats in all their strange and charming glory. Following the success of Cat Getting Out of a Bag, this all-new collection of color and black-and-white comic strips loosely follows the adventures of a pair of cats as they explore the world around them, indoors and out. Adventures include taking a nap, licking a shoe, attacking dust particles, hiding in cabinets, pouncing on fallen leaves, confronting the vacuum cleaner, patrolling the yard, and purring up a stormall adorably rendered in Brown's immediate and irresistible style. Sure to delight anyone who lives with cats and appreciates their sweet and batty behavior, this beautifully packaged gift book is the cat's meow.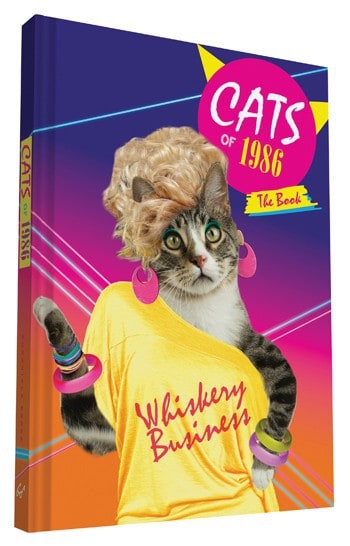 A celebration of cats and the totally awesome '80s, this book takes readers through the playful lives of furry felines living in 1986. Filled with colorful snapshots of cats as they go to school, hang at the mall, veg out at home, and do their thing, this hilarious volume captures the essence of the '80s—and takes it to the max with cats! Featuring the greatest trends of that decade—from fashion fads (neon, big hair, and shoulder pads) to pop-culture highlights (Jane Fonda, WHAM!, and more)—this paw-sitively irresistible mash-up is sure to delight those who love cats and all things '80s. Radicat!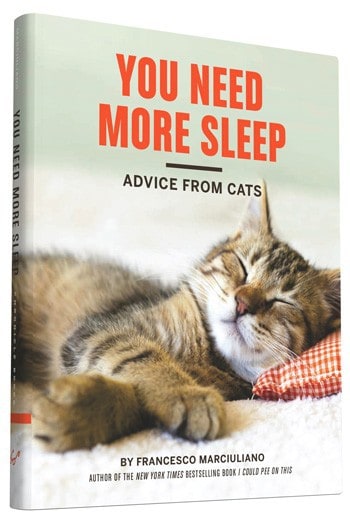 Our feline friends have spent eons observing, napping, pondering, napping, and taking notes about the human condition. In between naps, they've realized that we humans could use some catlike guidance when it comes to handling the ups and downs of life. In this book they've condescended to share their invaluable wisdom in short advice columns such as "Always Stay at Least 30 Feet from a Loved One" and "Never Let Anyone Dress You." Whether it's coping with romance, surviving a social gathering, or clawing your way to the top of the corporate ladder only to realize you can't get down, the cats in this book will have you relaxed and ready to take on the world! Just after one more nap.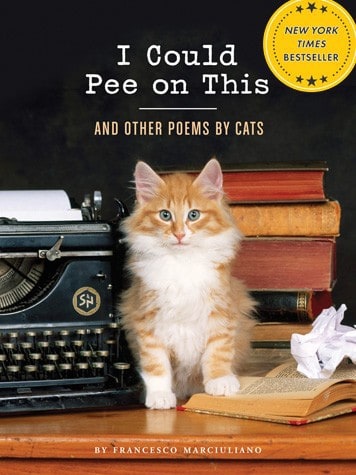 I Could Pee on This and Other Poems by Cats
Cat lovers will laugh out loud at the quirkiness of their feline friends with these insightful and curious poems from the singular minds of housecats. In this hilarious book of tongue-in-cheek poetry, the author of the internationally syndicated comic strip Sally Forth helps cats unlock their creative potential and explain their odd behavior to ignorant humans. With titles like "Who Is That on Your Lap?," "This Is My Chair," "Kneel Before Me," "Nudge," and "Some of My Best Friends Are Dogs," the poems collected in
I Could Pee on This perfectly capture the inner workings of the cat psyche. With photos of the cat authors throughout, this whimsical volume reveals kitties at their wackiest, and most exasperating (but always lovable).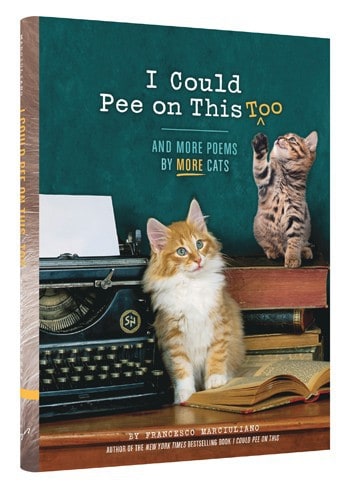 I Could Pee on This, Too and More Poems by More Cats
There's a new cat in town! This feisty sibling of the international bestseller I Could Pee on This will be making its own sensational mark in the cat-poetry world. I Could Pee on This, Too explores fresh feline emotions and philosophical musings through cats' own poetry, such as "Welcome New Cat," "Sleeping My Life Away," and "You Also Live Here." Any cat lover who's longed for a deeper look into the enigmatic world of their cats will fall whiskers over paws for this well-versed follow-up.