Advice from Andis Educator, Dana Chavez-Rey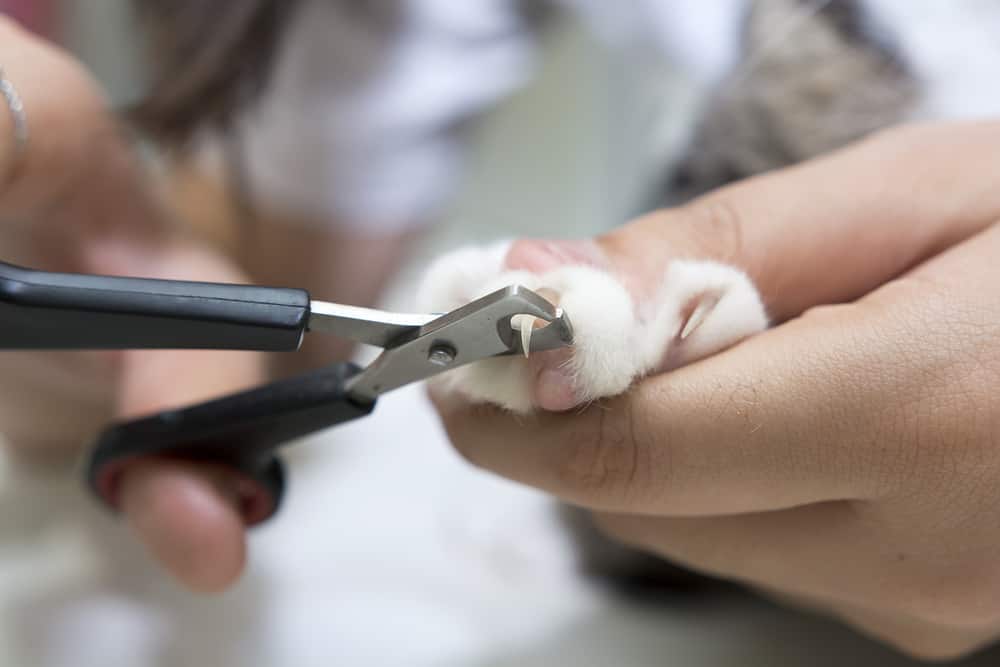 The Catington Post recently held a Facebook LIVE presentation with Andis Educator, Dana Chavez-Rey, who showed us how easy it is to trim your cat's nails at home, and gave a few different techniques for keeping your cat relaxed and calm during the process. Watch a replay of the video here and then check out her 3 tips for clipping your cat's nails at home:
1. Keep Calm And Be Prepared – When clipping, it is important to keep your feline calm. To do that, be sure to have a clear attitude and have your workspace clean and ready, laying out all necessary tools ahead of time. You can even set the tone with music!
2. Stay In Control – Always control the feline's neck and head, no matter how sweet or relaxed they seem to be at the moment. When stretching or restraining, press the felines waist down, rather than up, whenever possible. Remember to work with gravity, not against it! 
3. Cut Cautiously – When you go to trim the nail, press down on the digit and cut only what is overgrown, not the whole nail!
Dana recommends using the Andis small nail clipper.
Dana worked as a veterinary technician at the North Peninsula Humane Society from 1998-2000. While working there she witnessed firsthand the importance of basic care for our pets. Dana continued to work in veterinary roles until 2005, when Dana and her husband founded A Purrfect Groomer and after having a brick and mortar salon for 10 years, they ditched the salon and hit the road in their new mobile grooming van, bringing the care and attention they gave to their salon clients directly to them. 
In 2016, Dana joined the Intellectual Groomers Association as a founding member and was on staff as an expert in feline grooming. Dana traveled the country giving seminars on feline grooming and certifying qualified groomers. She also wrote the guidelines that were used in feline certification.