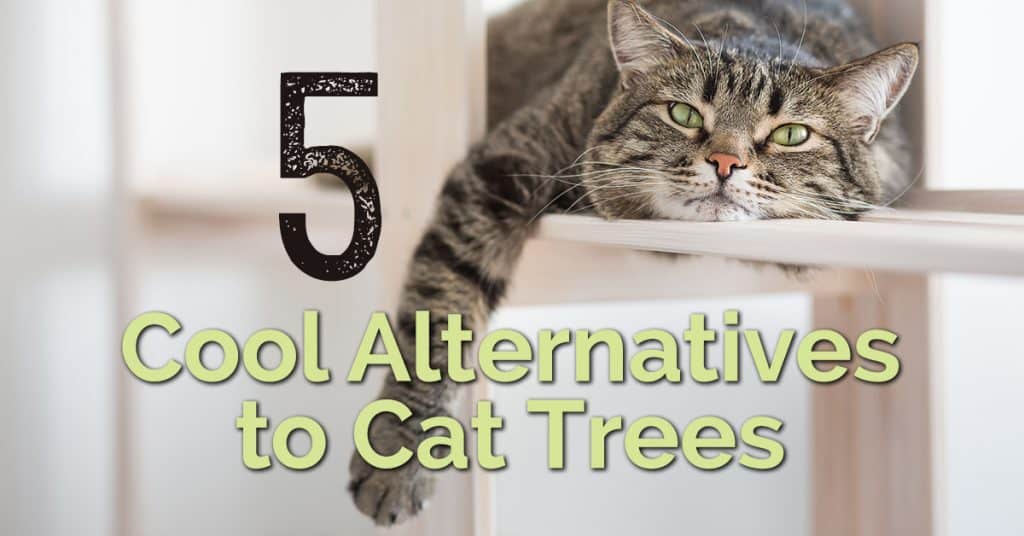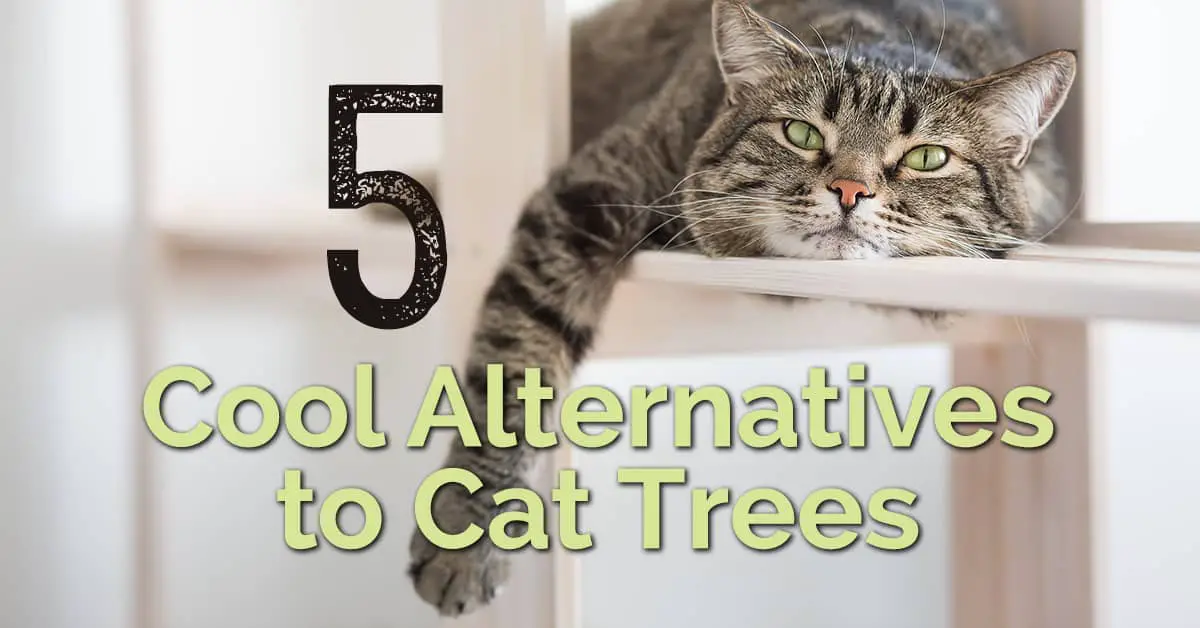 It's a common dilemma among cat parents—We want something that will satisfy our cats' need to climb up high and play on, but who really wants to put a big, bulky, carpet-covered cat tree in their living room? While cat condos are wonderful for cats, many of them are less-than-attractive. Not to worry, cat moms and dads, there are lots of modern alternatives to traditional cat scratching posts and trees.
Here are 5 cool alternatives to cat trees:
HAMMOCKS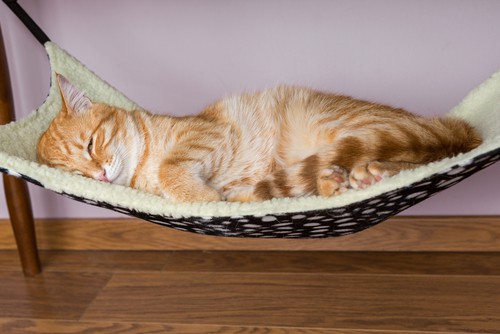 Cat hammocks are a fun and functional way to turn the space under your chairs into a useable area for your cat! You can find pre-made cat hammocks in just about any fabric choice to match your decor. Or, you can easily make your own using scrap fabric and straps that velcro around the legs of a chair or even a carpet sample suspended by chain.
WALL SHELVES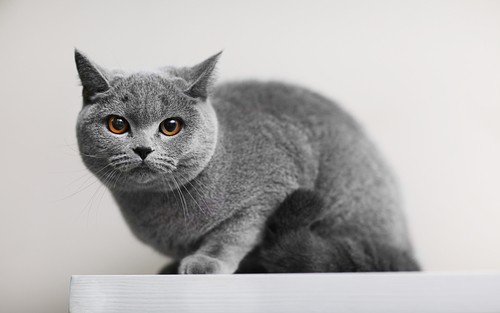 Wall shelves are becoming more and more popular as cat parents search for a space-saving and attractive alternative to traditional carpeted cat scratching posts. It's no secret that cats love to climb high and watch over their domains from a perch, and cat shelves let them do just that! You can find cat shelves to match just about any decor and budget, or if you're handy, make your own with wood and carpet scraps!
WINDOW SEATS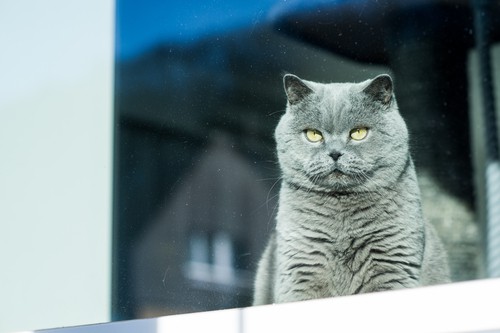 Windows are another space that will go completely unused – until you put a perch there! You'll soon realize the window seat is your cat's new favorite place to rest, sunbathe, and have a front-row seat to watch the wildlife outside! You can buy window seats that stick to the window with strong suction cups or seats that your install on a window sill. We use and recommend any of the window perches from K&H—the suction cups are extremely strong and have never failed to hold up our kitties. I have tried some of the no-name brands and they did not stay attached to the window. So, definitely read the reviews before you buy!
DOOR TREES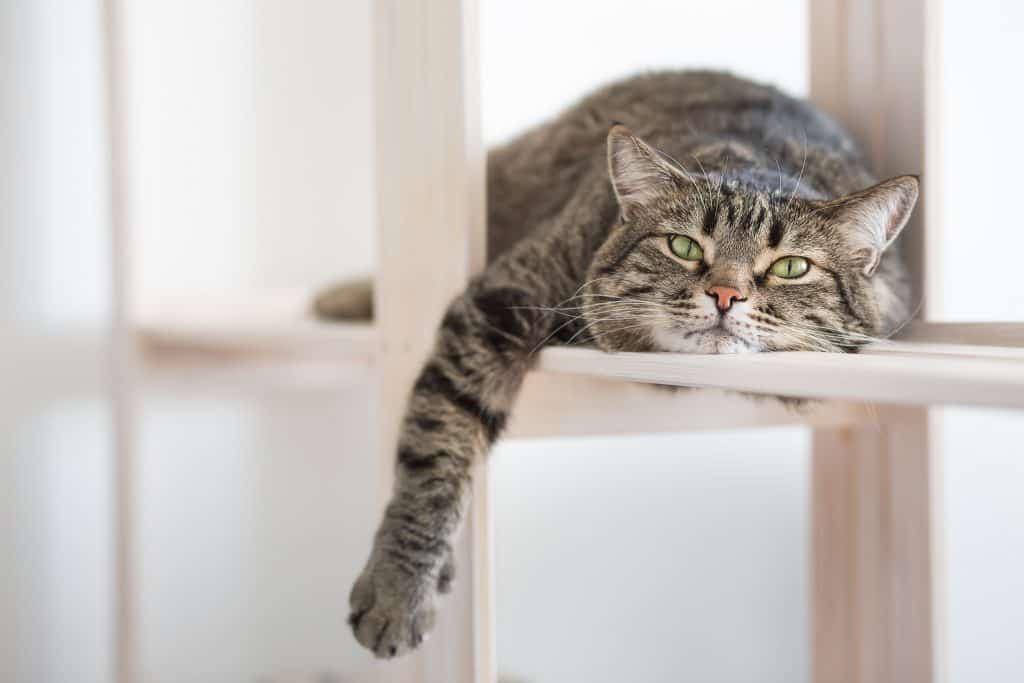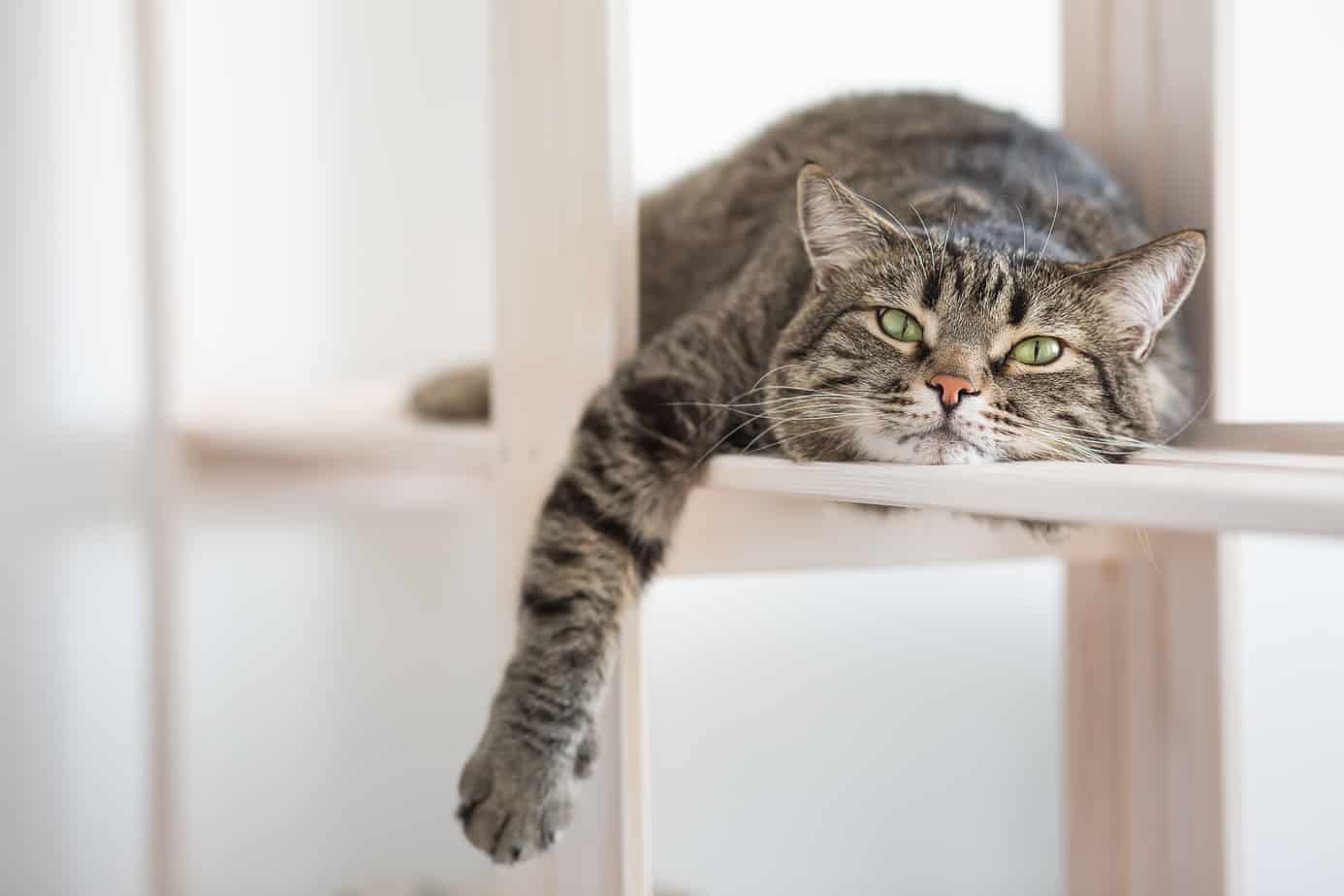 As you may have guessed by the name, door trees are cat climbers that attach to and hang from a door. They're a great alternative to a traditional cat tree because they often have the same amount of tiers but they have a much smaller footprint. Attach your cat's new door tree to a door you don't open very often, like a closet, so your cat isn't disturbed by opening and closing the door.
BOOKSHELVES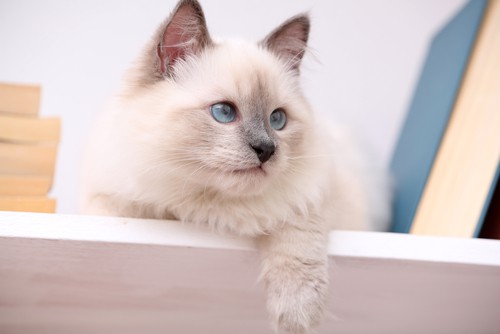 Cats don't care if the tall furniture they're climbing on was intended to be used by cats or if it was originally meant for storage. So long as they have a high, sturdy place to climb, your cat will be happy just about anywhere. Clear a space on your existing bookshelf for your cat – maybe even put a soft cat bed on the shelf – and your feline friend will occupy that space soon enough.
Fortunately, more and more companies are producing cat trees and scratchers that look more and more like real furniture and look beautiful in any home. We use and are especially fond of the Vesper line of furniture by Catit—and they are very reasonably priced, too!
Where's your cat's favorite place to perch? Tell us in a comment below.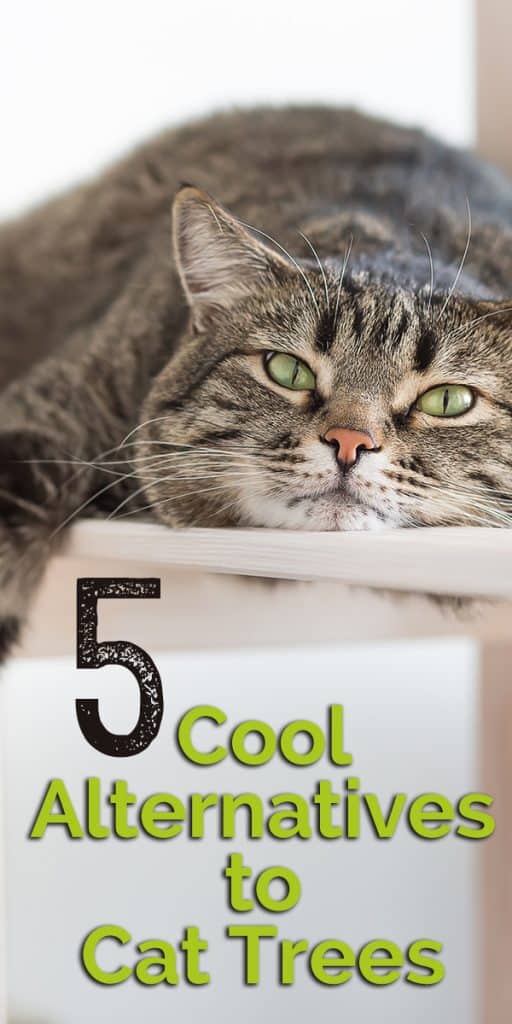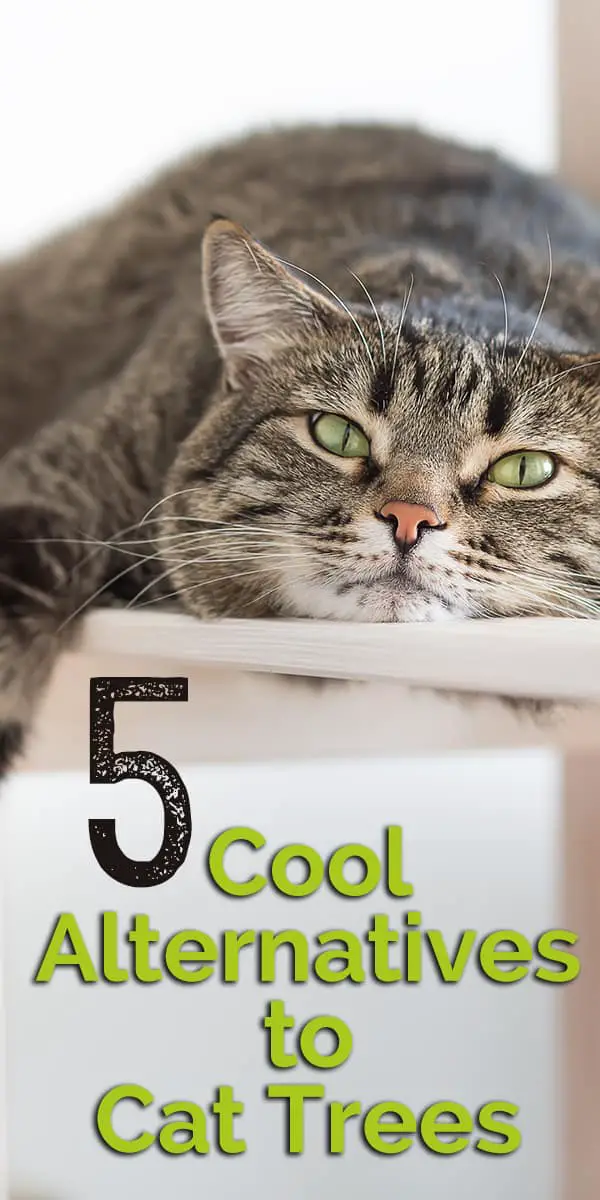 The Catington Post is reader-supported. That means, if you make a purchase through links on our site, we may earn an affiliate commission. All images and names which are not the property of The Catington Post are the property of their respective owners.