If you're a cat owner, you might not think that your pet has much of an impact on the environment. However, the fact is that our feline friends leave significant carbon pawprints on the planet. In honor of Earth Day, here are some important lifestyle changes that cat owners can make to reduce their pet's impact on the environment.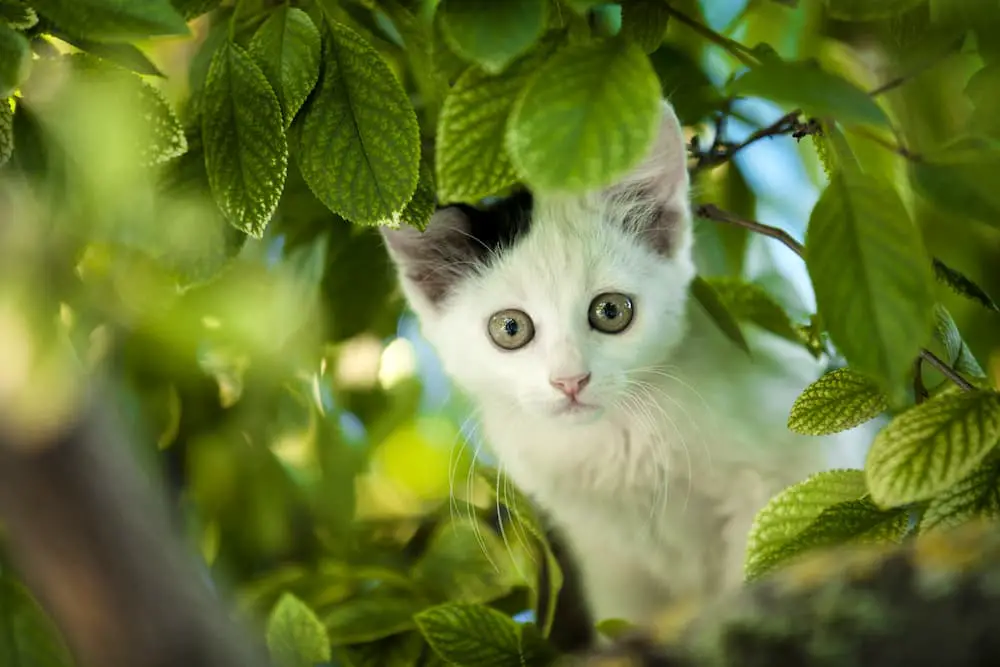 1. Spay or neuter your cat.
As any cat lover knows, spaying or neutering a cat helps to prevent unwanted litters. But did you know that spaying and neutering also has environmental benefits? By spaying or neutering your cat, you help to reduce the number of unwanted cats that end up in shelters or being euthanized, thus reducing their strain on resources. In addition, spaying and neutering can help to reduce the number of feral cats, which can help to protect local wildlife from being hunted or killed. So not only is spaying or neutering your cat good for them, it's good for the environment too!
2. Consider where your cat's food comes from.
Anyone who has ever owned a cat knows that they can be notoriously finicky eaters. In fact, cats are obligate carnivores, meaning that their bodies are designed to digest and use only animal-based proteins. However, as environmentally conscious pet owners are becoming more aware, there are now more sustainable options available for feeding our feline friends. When shopping for cat food, look for brands that responsibly source their ingredients and use sustainable packaging. These companies typically use a variety of sustainable practices, from wind and solar power to responsible waste management. By choosing eco-friendly or organic cat food, you can help reduce your pet's environmental pawprint.
3. Use eco-friendly litter.
When it comes to cat litter, there are now many sustainable options available on the market. Look for brands that use recycled materials or renewable resources in their products. There are even some brands that make cat litter out of food waste, so do your research before making a purchase. In addition, if you prefer using clumping litter, avoid those made with bentonite clay, which is a non-renewable resource. By switching to an eco-friendly cat litter, you can help reduce your cat's impact on the environment.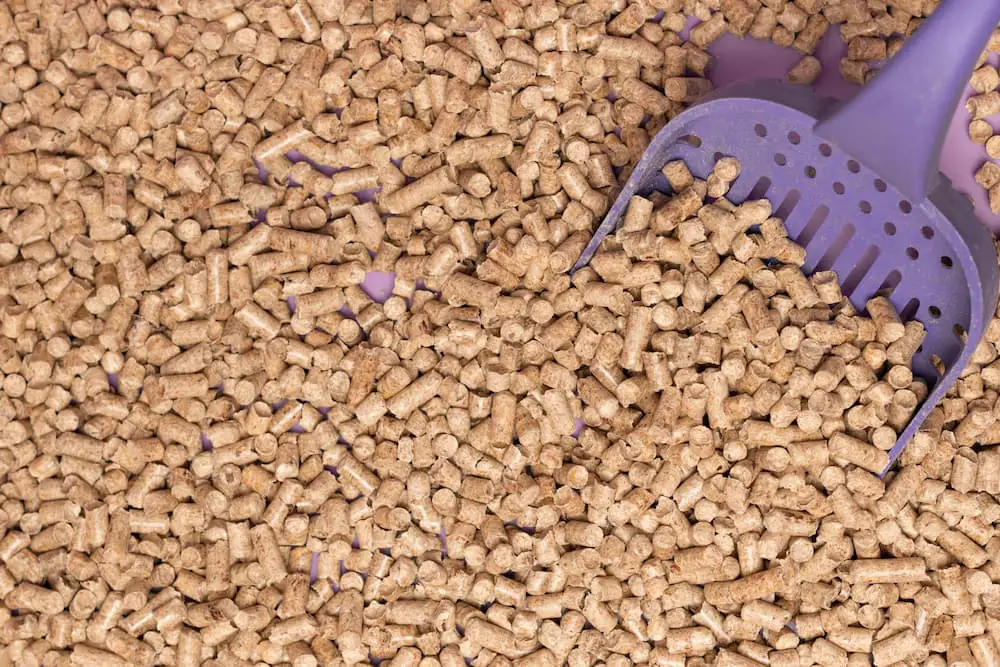 4. Provide your cat with a green space.
Cats love to explore the great outdoors, but let's face it, it's not always safe for them to roam free. Thankfully, there are many ways that you can provide your cat with a green space without risking their safety. One option is to create an outdoor enclosure where they can safely explore and play. Another is to install a catio, which is essentially a patio for cats. By giving your cat access to the outdoors, you can help them stay active and reduce their carbon pawprint.
5. Opt for earth-friendly toys and supplies.
As any cat lover knows, our feline friends need toys and supplies to stay happy and healthy. From scratchers to climbing trees, it's important to provide them with plenty of options for enrichment. But when it comes to choosing earth-friendly toys and supplies for your cat, there are a few things to keep in mind. First, look for products made from recycled materials or renewable resources like bamboo. These materials are environmentally friendly and will help reduce your cat's carbon pawprint. Second, donate gently used toys, beds, and supplies to a shelter to be reused. This is a great way to reduce waste and help other cats in need. And finally, remember that the environment is important to all of us, so make sure to choose eco-friendly products for your cat that will help make a difference.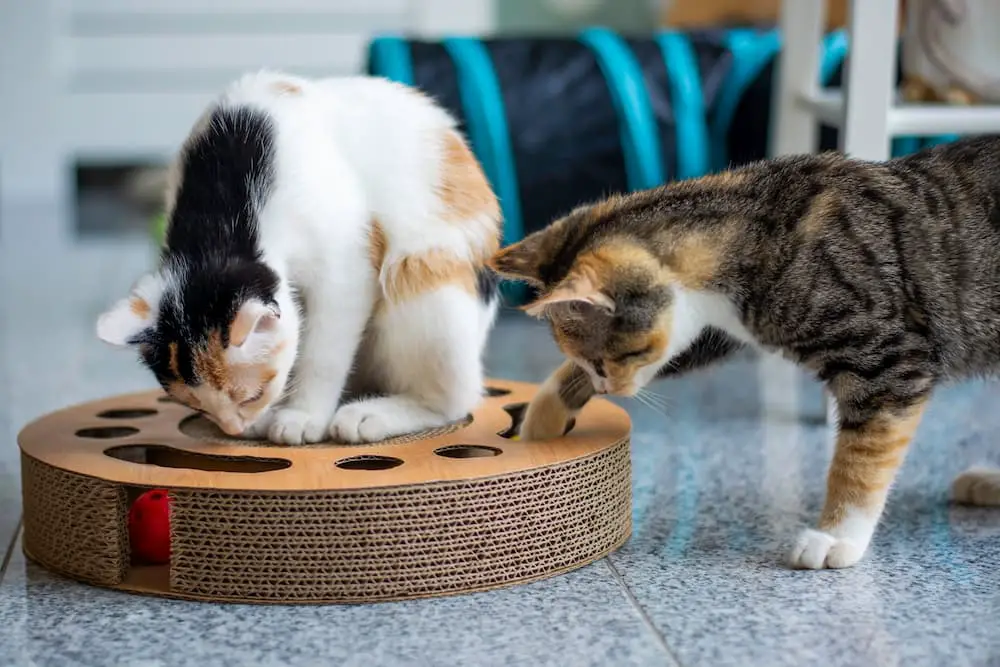 So there you have it – five easy ways to help reduce your cat's impact on the environment. We hope you found this information helpful and will consider making some of these changes in your own home. And remember, always consult with your veterinarian about the best diet and nutrition for your cat. As we continue to learn more about how to care for our feline friends, we also play an important role in ensuring a healthy future for them – and for the planet they live on.
Enjoyed this article? Pin it!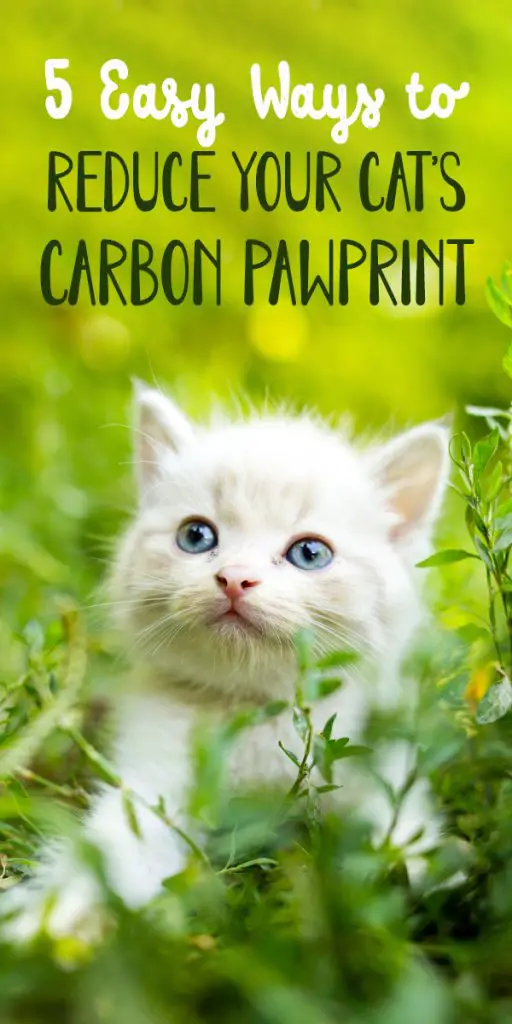 The Catington Post is reader-supported. That means, if you make a purchase through links on our site, we may earn an affiliate commission. All images and names which are not the property of The Catington Post are the property of their respective owners.