Who doesn't love to spoil their favorite feline? Here are a few fun ways to show your furriest friend just how loved he or she really is!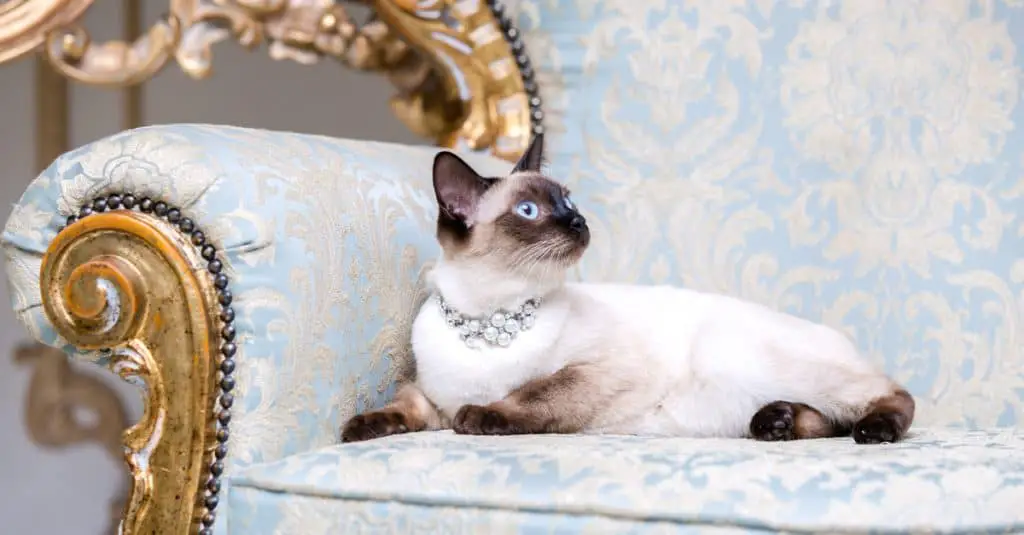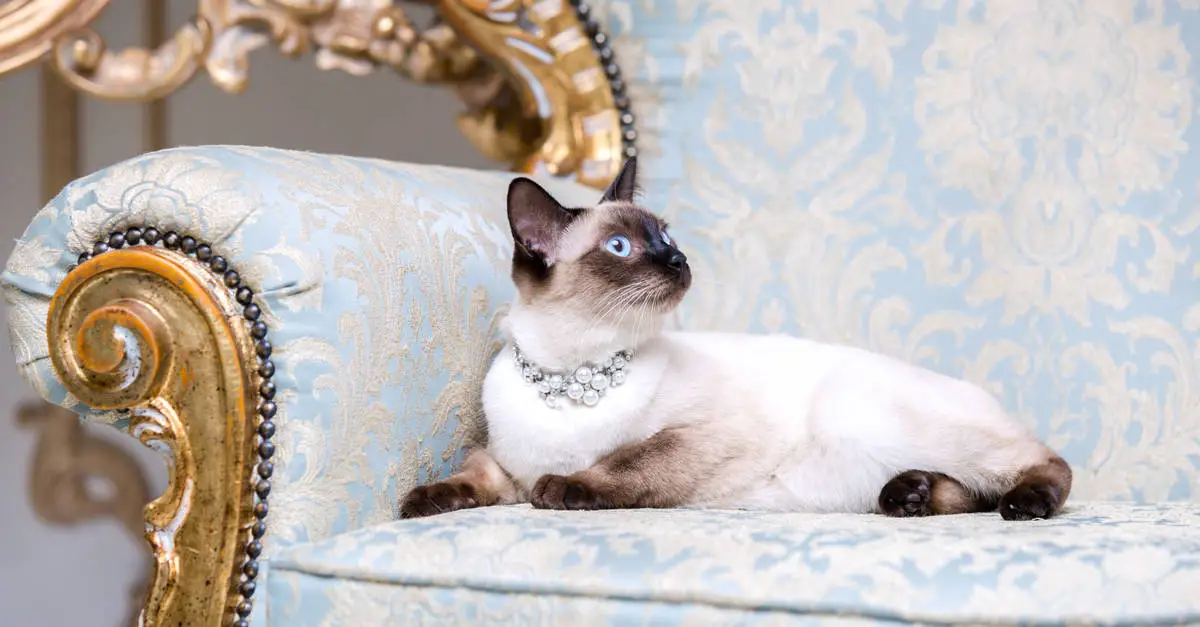 Wand Toys
If you haven't seen the latest in cat wand toys, you're missing something pretty special. There are some new designs on wands and plenty of new lures your cat will adore. The newest lures feature specialty bugs, glow worms, bird-mimicking toys and even butterflies! We use and highly recommend toys by Rompicatz!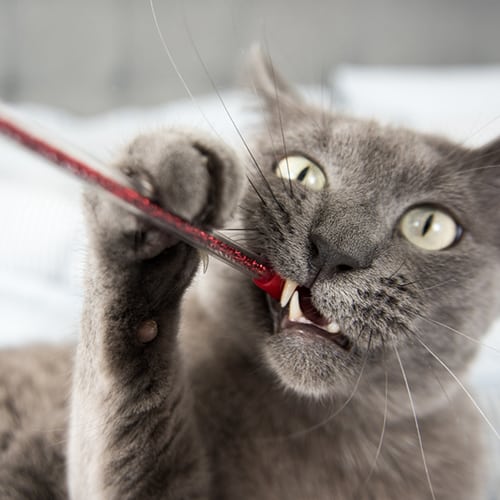 If you have a cat that needs some enthusiasm to chase a toy, treat your hunter to these special gifts and give them an incentive to move.
Cat Grass
Why not let your cats celebrate the spring and summer seasons with you? Whether you're indoors or out, cat grass is a great thing to grow for pets. They love the feel of new sprouts between their toes and you'll love that it helps your cat more easily pass hairballs and calms your cat.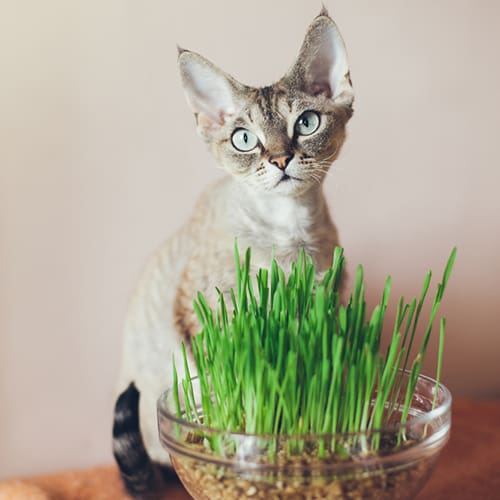 When selecting a growing kit, be sure to choose one that contains organic seeds. Cats are very sensitive to pesticides.
Grooming
Shedding season is here and while that fills many of our longer-furred friends with dread, we can help make your life (and that of your cat) a lot easier. You can find specialty brushes designed for coats of all types. There are picks for any type of fur, whether your cat has long hair, medium hair, or short hair.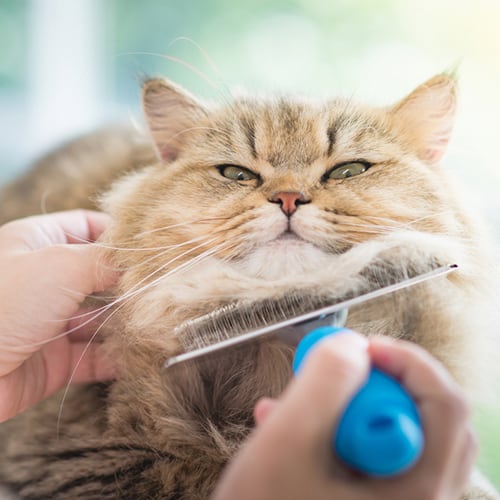 We all know there are a few cats who despise being brushed. There are even solutions to help them groom themselves. Try setting these specially designed scratchers up and let them brush themselves!
Cat Cams
If you're spending long days at the office, don't make your cat suffer at home alone. Technology is making lots of things possible! Now you can check in on your cat through your phone, tablet or computer. Some specialty cat cams use treats or lasers that you program from the app.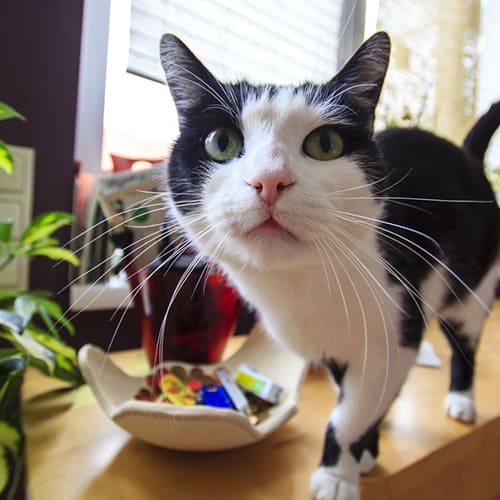 It doesn't take long for your cats to come running to the camera for some play time or a treat, and you'll have peace of mind when you can check in on your four-legged friend from anywhere in the world.
Automated Toys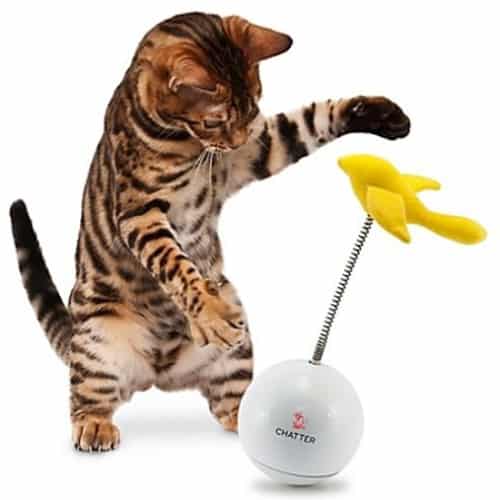 Let your cats play while you're away! These fun toys are motion-activated to keep your cats busy when you have a long day away. They are specially-designed to make sure they don't wear your cats out. Most of them have automatic timers that turn off after running for 15 minutes. They won't turn on again until your cat activates them. There's a toy for every feline personality.
Spoil your cat! They deserve it!
If you liked this article, pin it!