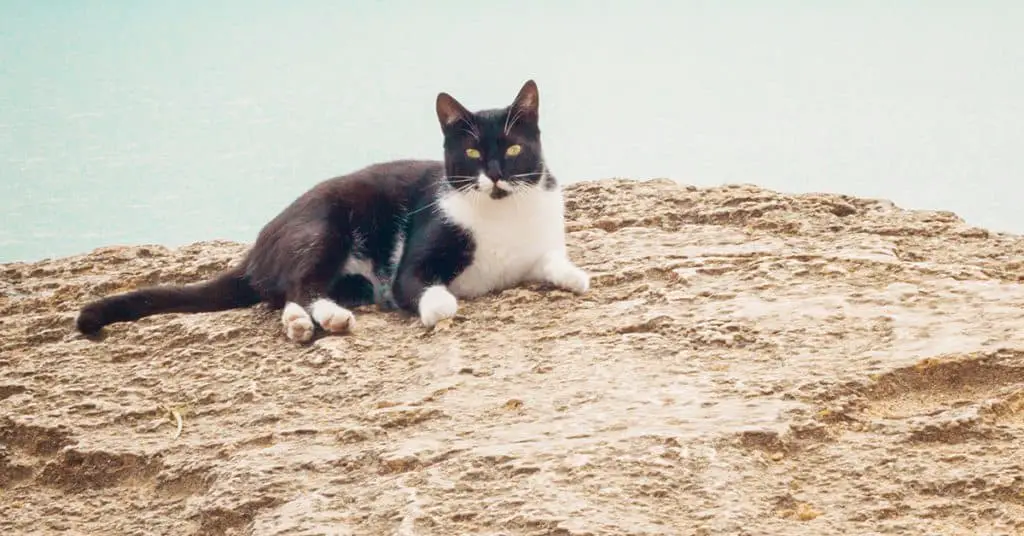 Do you find yourself browsing the pet store for hours trying to pick out your kitty's favorite toys and treats? Does it seem like no matter how many different items you get, they just can't seem to stay interested? Have you ever tried any of the fun ocean-themed toys or treats that are available in stores lately? From adorable fish-shaped chew toys to tasty scratch-and-sniff snacks made from seaweed, there are plenty of options that will be sure to bring delight to both your cat and yourself. Read on to find out all about how the ocean can provide you and your beloved feline with lots of love and entertainment!
Seaweed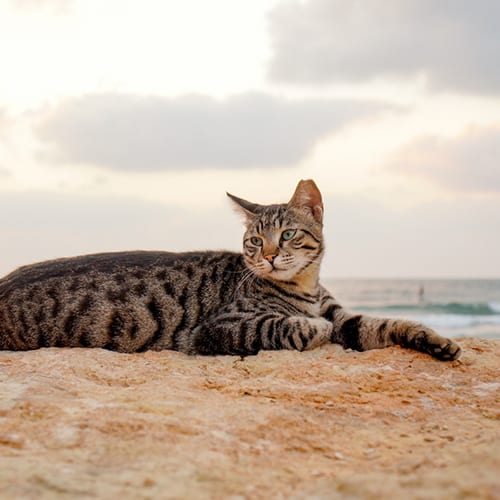 Not only is seaweed very abundant in the ocean, but scientists have also discovered that Nori (a Japanese seaweed) can help our cats fight joint pain. Nori is a strong provider of sterols and chlorophyll, which helps pets regulate metabolism. New studies are showing that it may even help fight cancer.
Seagrass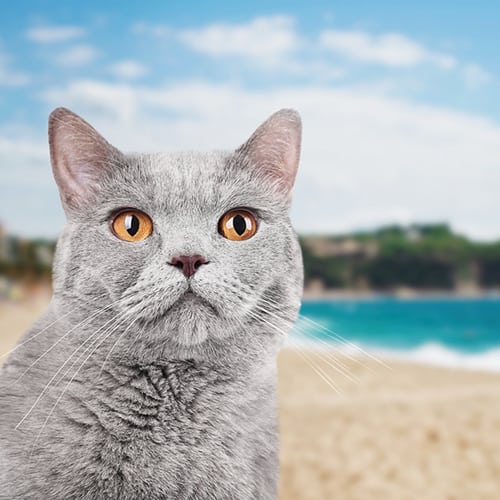 We know how much our cats love their sisal toys, but did you know that there are toys made of seagrass that are just as fun? New scratching posts feature this unusual material because it lasts longer than other materials and cats prefer the feel of seagrass on their paws – probably because it reminds them of their cousins in Greece fishing from rocks in remote villages.
Kelp
Kelp is one of the most nutrient-dense products on Earth and nearly all species can eat it. According to some sources, it contains over 70 vitamins and minerals, in addition to lots of trace elements. Most importantly, it can help increase your cat's energy, improve their immune system, and aid in digestion. Cats crave some green in their diet, so why not try supplementing with kelp for some improved health?
Algae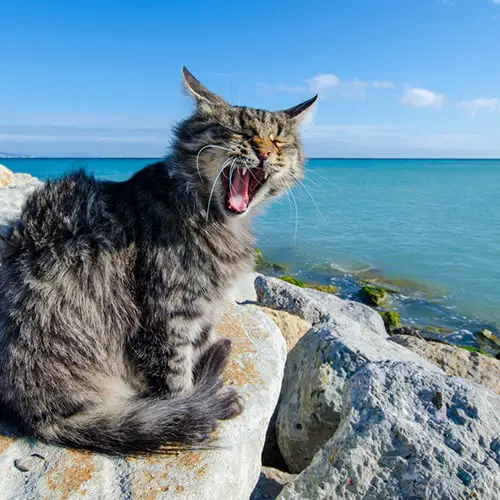 There are many types of algae in the ocean (and in our lakes). Some are quite bad for pets (especially blue-green algae), but some offer incredible value to our cats. Spirulina is a tiny alga that is found in the oceans and if you look at it under a microscope, it will have the shape of a spiral coil. Amazingly, it contains one of the highest concentrations of nutrients known to man.
Even better, it's the highest vegetable-based protein food out there (over 60% of this microscopic wonder is digestible vegetable protein).
Shellfish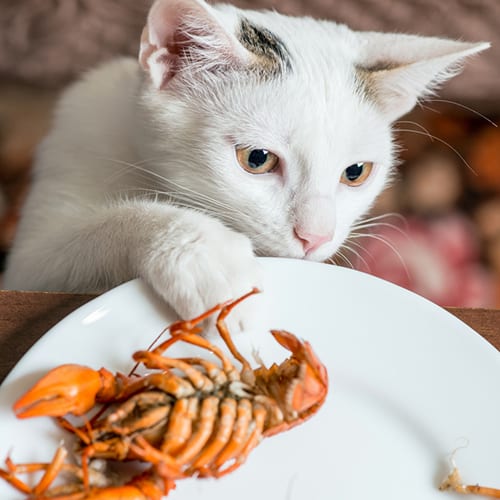 Shellfish are not only valuable sources of vitamins and iron, they are low in fat, high in protein and have lots of minerals that your pets need. In fact, the level of iron in mollusks (like oysters or mussels) is nearly as high as giving your pets red meat. Consider adding some dried mussels to your pet's diet.
Fish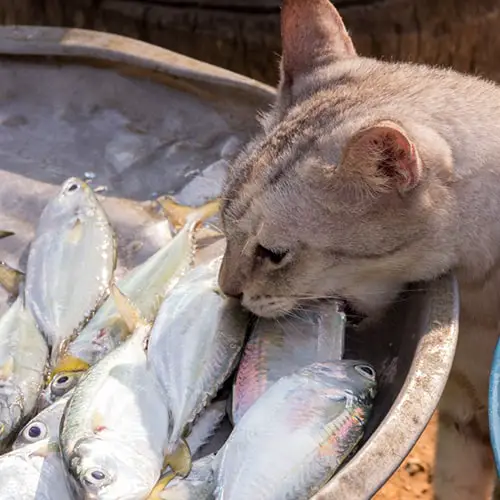 If you haven't tried the cat treats called Churu Puree, it's time to order them right meow! You can hold the packet while your cat licks it or you can just put the paste-like substance into a bowl – your cat will lap it up in seconds. This popular treat is made from real, deep sea tuna and they are a feline favorite. If your cat prefers fillets, they also offer tuna fillets for the finicky feline.
The next time you head to the beach, remind yourself of its beauty and how lucky we are to have ocean-based protein and minerals that are so beneficial to our furriest friends, too. Shout out to the sea!
If you found this article helpful, pin it!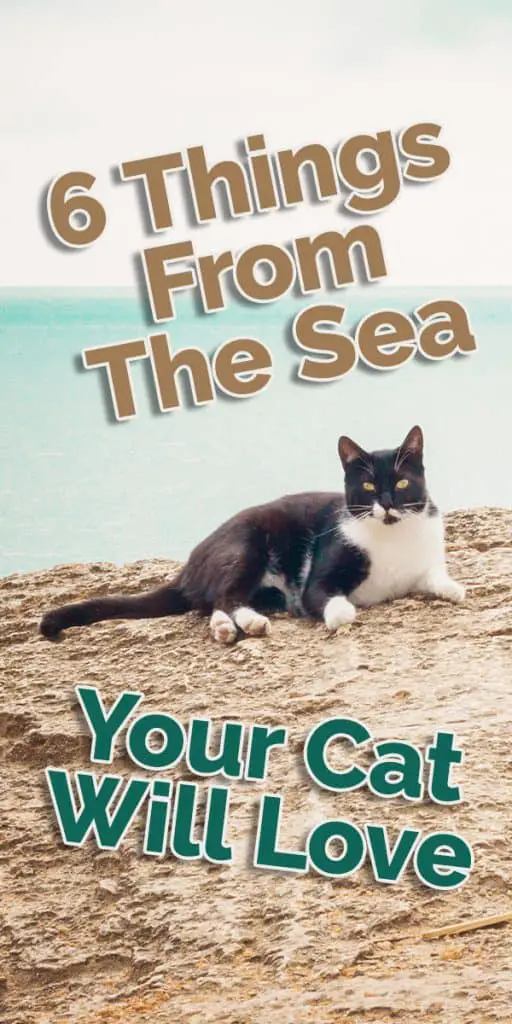 The Catington Post is reader-supported. That means, if you make a purchase through links on our site, we may earn an affiliate commission. All images and names which are not the property of The Catington Post are the property of their respective owners.