A rescue kitten named Merrick has become an unlikely hero to his adoptive Mom, Reeka, who lives with Type 1 Diabetes.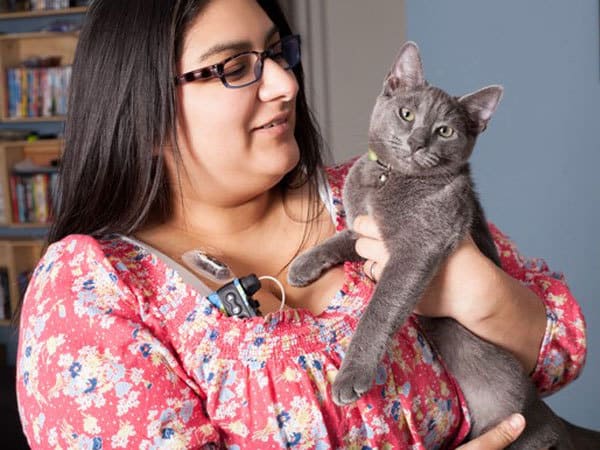 Reeka Carnline wasn't planning to adopt another cat. But when she saw Merrick on the Facebook page of one of Austin Pets Alive's foster families, something told her she had to have him. Within a month of being in his new home, he began alerting Reeka anytime her blood sugar levels dropped too low at night — which can be deadly. He cries, licks and nibbles her lips, ears, and nose until she wakes up!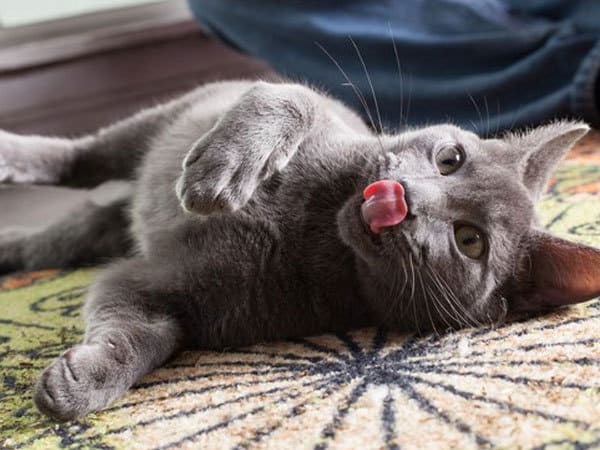 Merrick has saved her life twice now — when her blood sugar levels were so low she couldn't wake herself up. Those times, he woke up her husband who was able to administer medicine to bring her blood sugar levels back up. And then, he stays with her while she recovers.
"He lets me hug on him and cuddle for as long as I need. Merrick is a grey furry God-sent angel, and I do not know what I would do without him."
Each year, the Petco Foundation invites adopters to share the story of how their adopted pet changed their lives during the annual Holiday Wishes campaign, giving the organization that they adopted from a chance to receive a grant award. This story by Reeka won Austin Pets Alive in Texas a 2018 Holiday Wishes award.
From now until December 19, 2018, the "People's Choice Award" will allow the public to vote for their favorite winning story (including Reeka and Merrick's)  and give the top five organizations the chance to receive additional grant funding from $5,000 to $25,000. Results of "The People's Choice Award" will be revealed before Christmas. See link to vote:  www.petcofoundation.org/holidaywishes