At least 16 stray cats have been shot and killed by staff at the Garner State Park in Uvalde, Texas. The shootings are authorized by the Texas Parks and Wildlife Department as an approved method for removing exotic, feral, and nuisance animals from the park.
Documents obtained by Lady Freethinker via a public records request showed the practice of shooting feral cats was approved in the park as far back as 2012. And, in 2021 alone at least 11 cats were shot and killed with a .22 caliber rimfire rifle. This happened despite offers from a park visitor to help trap, rehabilitate, vet, and rehome the cats.
In October of 2021, the park visitor contacted the Garner State Park Superintendent after witnessing 7 or 8 stray cats appearing to be looking for food from groups of park visitors. The park visitor was concerned for the welfare of the cats, who she said appeared to be very, very hungry but did not seem to be truly feral.
In an email exchange obtained by LFT, the Garner State Park superintendent, Kelby Bridwell said park officials have historically "attempted to trap and remove feral cats throughout the year with most success being during the colder months, when visitation is less and cats come to food in traps."
The concerned visitor pressed for more information, asking Bridwell via follow-up email, "when the cats are trapped, where are they taken? I hope they are not simply euthanized. I noted [in the initial query] that there were many that were just beautiful and could possibly be adopted. I have much experience taking care of and rehoming stray cats
after having them spayed/neutered and vaccinated. With time and patience, I've never had one that could not be
tamed. I would be happy to work with your staff to find placement for any that can be trapped. Please let me know how I can assist."
Bridwell forwarded the email exchange to other park officials, noting "Knew it wouldn't be that easy…"

In further internal emails, park staff seemed to be scrambling to quickly add an option for removal/rehoming to their Feral Animal Control Plan, as no such option for handling stray and feral cats existed.
Park officials were more concerned with avoiding a public relations issue than finding a humane solution for managing the stray cat population in the park.
"…I think the best move here is to update the draft plan and include the option for her removal for adoption. Then, submit it back to us and we'll get it approved. Let's definitely take advantage of her willingness to help while avoiding an opportunity for public outcry."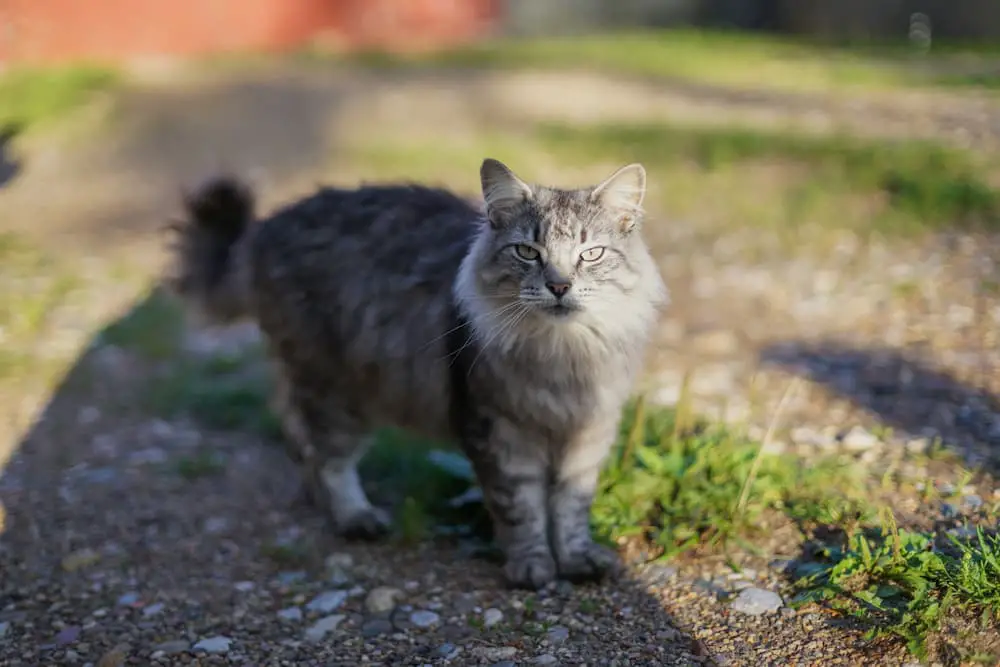 Park officials told Lady Freethinker they have tried other options instead of killing cats within the park, but have "not found a sustainable solution."
"Staff and volunteers do try to find homes for stray animals when it seemed appropriate, using various methods that include taking them to shelters and posting to social media," the park said via email. "We have not found a sustainable solution for managing feral cats while protecting our native wildlife in state parks."
Instead of trapping and either rehabilitating/rehoming or humanely euthanizing animals that are not suitable for adoption, park officials continue to shoot and kill the cats "when the park is closed, unoccupied, or with minimal visitation to "ensure public safety as well as sustain good public relations".
Lady Freethinker has created a petition urging Texas Parks and Wildlife Department and Garner State Park to establish a working group to study the cats' impact on the park, to find non-lethal solutions to eradicating the feral cat population, and to work with rescues to humanely relocate and rehome the animals.
Please sign the petition here.
The Catington Post is reader-supported. That means, if you make a purchase through links on our site, we may earn an affiliate commission. All images and names which are not the property of The Catington Post are the property of their respective owners.