It's easy to see the humor in everyday life with cats – those no-care attitudes, their silly antics, and their bad habits are all worthy of a laugh and, thanks to cartoonist (and obvious cat lover) Scott Metzger, we're laughing our heads off! All of his cartoons are a riot, but no one does cat cartoons (cat-toons?) like Scott. That's why we're so excited he's just released a book chock full of his cat cartoons!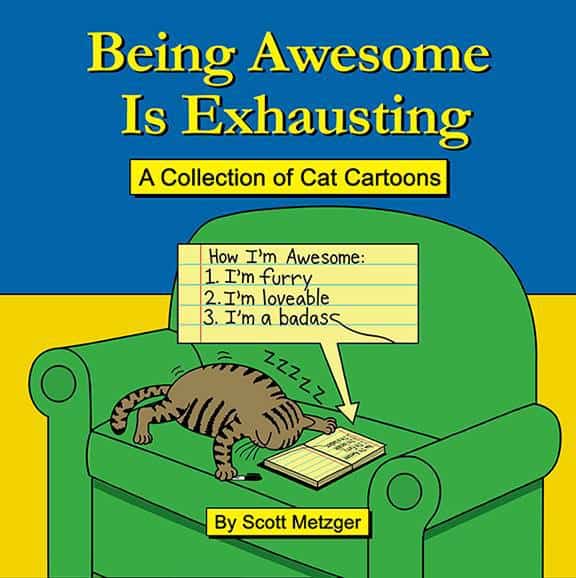 Are you a cat lover who likes to laugh? Then Being Awesome is Exhausting should be part of your book collection! From expertly fielding calls at a feline support center, to performing at a cat piano bar, to partying hard at Burning Cat, the cartoons in this collection hilariously show the many ways cats are awesome. See cartoons like these: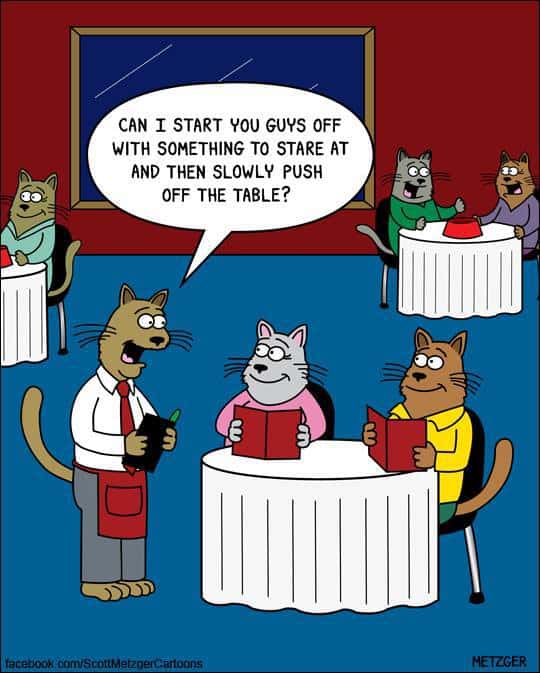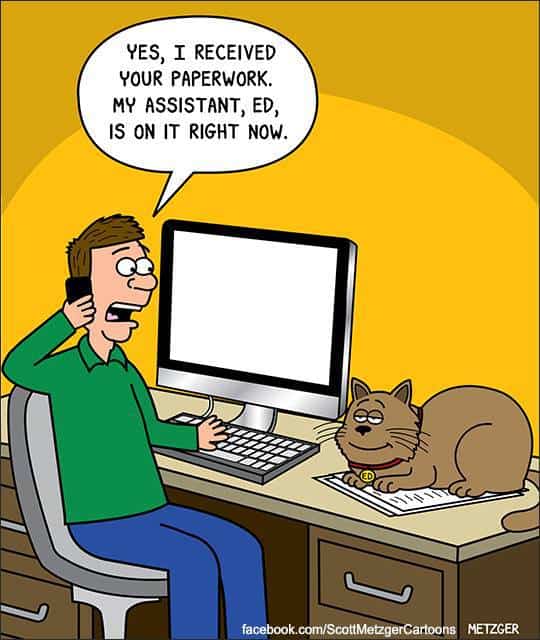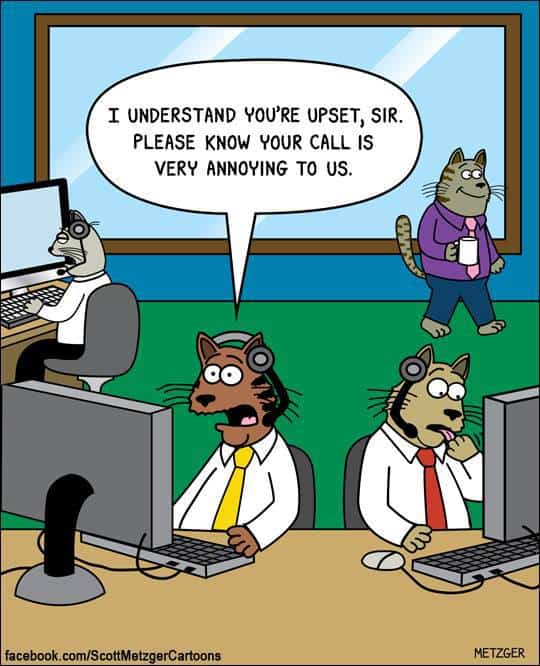 Like most cartoonists, Scott Metzger has been drawing since he was a kid. He got a break 20 years ago after several cartoons were accepted for publication by a greeting card company. After reading (and belly-laughing at) Scott's cartoons, it's easy to see he's a true cat lover. We asked Scott to tell us a little bit about his feline family:
I have three cats: Hannah, Max, and Frankie. Hannah is part calico and part Siamese – she's outgoing and loves people. Max is a tuxedo cat – he also likes people and sitting in laps. Frankie is a black cat and, for some reason, he only likes me. He's very skittish and reclusive. He's often hanging out under the bed. All three cats provide good fodder for cartoons, but Max and Hannah have the most personality. We used to have a cat named Simon who was character. He was a lovable jerk and several cartoons in the book are inspired by him. 
To see more of Scott's work, visit his website. Or, for the latest cartoons, follow him on Facebook and Instagram. Enter below to win an autographed copy of Being Awesome Is Exhausting!