It's official! California Governor Jerry Brown signed a groundbreaking bill that, lawmakers hope, will finally put an end to the cruel practice of commercial dog, cat, and rabbit breeding in the state.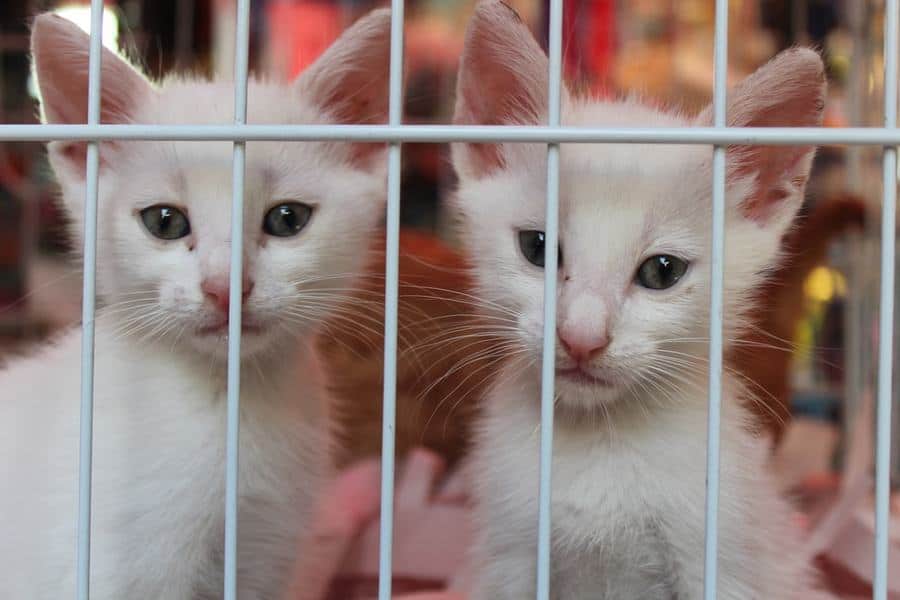 Following in the highly successful footsteps of 35 cities across the state, including Los Angeles, San Diego, and, most recently, San Francisco, California lawmakers voted in a remarkable 38 to 0 victory to pass a bill that would ban the sale of non-rescued dogs, cats, and rabbits in retail stores statewide.
Bill 485, commonly known as the Pet Rescue & Adoption Act, makes it unlawful for retail stores to sell dogs, cats, or rabbits unless the animal was obtained from a public animal control agency or shelter, SPCA shelter, Humane Society Shelter, or other 501(c)(3) rescue organization.
The bill, which was designed to target puppy mills and backyard breeders, and also to cut down on the vast number of animals that are euthanized in California shelters every year, promises to deliver a blow to the puppy mill industry based on huge success in Los Angeles.
"Most Californians agree that we need to put the brakes on the mass breeding of animals who end up in local shelters, costing taxpayers hundreds of thousands of dollars to care for and eventually euthanize," said Sen. Cathleen Galgiani (D-Stockton). "AB 485 will take the puppy mills out of pet stores and give shelter animals a better chance of being adopted."
Under the new law, individuals can still buy animals from licensed breeders, but retails shops cannot sell them – they are only permitted to adopt out animals that come from shelters, Humane Societies and registered rescue groups.
After the unanimous decision by legislators to pass the bill last month, it was sent to California Governor Jerry Brown's desk for a signature. As expected, Governor Brown signed the bill into law, effective January 1, 2019.
California Assembly Bill 485 amends the state's Food and Agricultural Code and Health and Safety Code relating to public health. On and after January 1, 2019, pet store operators will be prohibited from selling any live dog, cat or rabbit in a pet store unless the animal was obtained from a public animal control agency or shelter, society for the prevention of cruelty to animals shelter, humane society shelter, or rescue group. Pet stores will be required to maintain records that document the source of each animal it sells for at least one year, and to post on the cage or enclosure of each animal, a sign that lists the name of the entity from which each animal was obtained. Public animal control agencies and shelters will be authorized to periodically review those records. Pet store operators who violate the bill's provisions will be subject to a civil penalty of $500.
Would you welcome this same legislation in your own state? Please weigh in with a comment below!