Police, animal lovers, and the Wolcott Dog Pound are hoping someone steps forward with information about who zipped their cat into a carrier and abandoned him in a roadside ditch.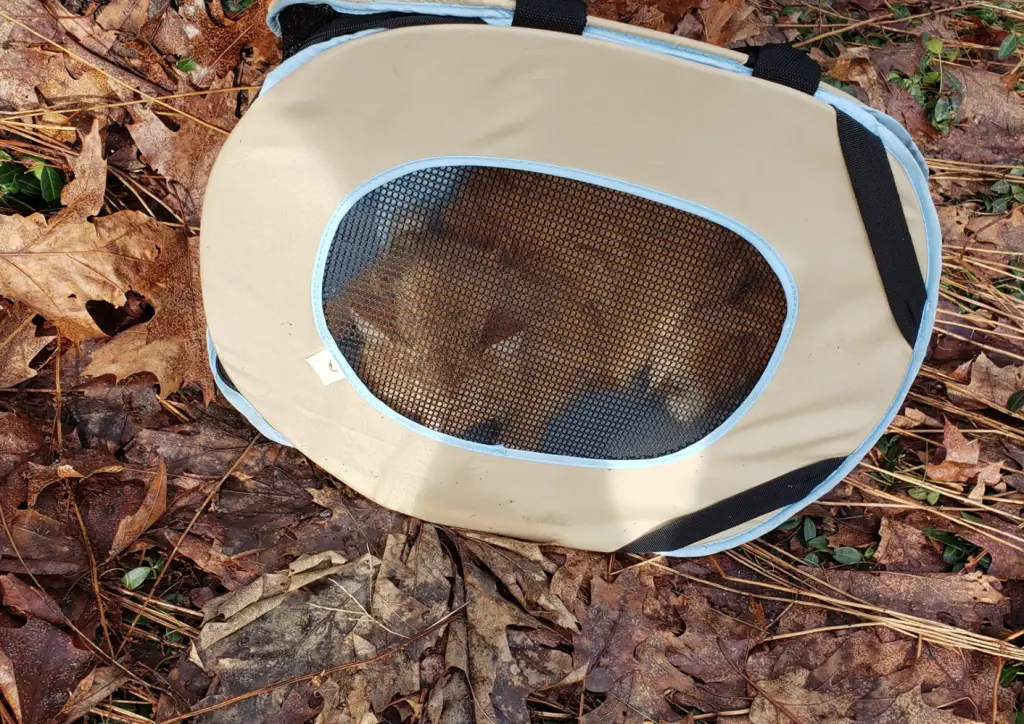 A Wolcott, Connecticut woman was walking her dog when she noticed what appeared to be a cat carrier tossed in a roadside ditch. On closer inspection, she discovered a cat zipped inside.
The long-haired ginger cat was zipped inside a mesh carrier. He had apparently been abandoned in the ditch, not visible from the road, with no bedding, no food, no water, and no way to keep warm. With high temperatures in the mid-30's, lows well below freezing, and snowy weather on the forecast, it's very likely the dog owner's well-timed walk saved the cat's life.
After hearing about the abandoned cat, animal advocacy group, Desmond's Army, stepped forward to offer a $1,000 reward for information leading to the arrest of the person or persons responsible for abandoning the cat.
"This is NOT how you "rehome" any animal," the Wolcott Dog Pound said in a Facebook post. "Thankfully this cat was found before the snowstorm or the ending might have been tragic."
Anyone with information about the cat or its owners is asked to call Wolcott Animal Control through the Police Department at 203-879-1414.
In times of financial hardship, it's often the family pet that suffers. Abandoning an animal is NEVER the appropriate action to take, especially abandoning that animal in a way that provides them no chance of survival. There is a better way and there is help available.
The Catington Post is reader-supported. That means, if you make a purchase through links on our site, we may earn an affiliate commission. All images and names which are not the property of The Catington Post are the property of their respective owners.