Spring is here! And lots of pet owners enjoy gardening but they're concerned a curious cat will accidentally nibble the wrong sort of plant in the yard. Although our feline friends seem to prefer grass over any other plants most of the time, we still have to be extra careful because many plants can be particularly toxic to them.  Well, there is no need for you to fret any longer! There are plenty of non-poisonous flowers and herbs that you can choose to brighten up your lawn without causing any harm to your purring furball.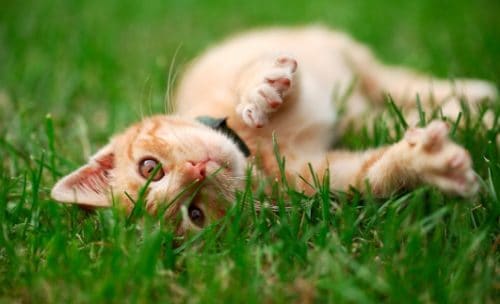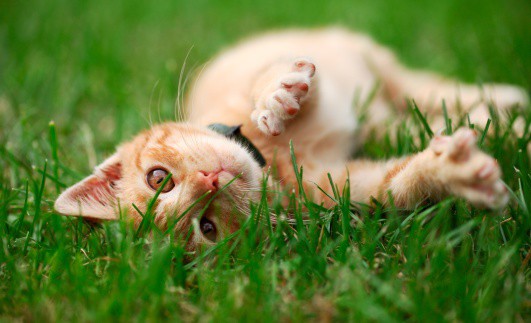 If your cat is allowed out in your garden, pay special attention to the following list:
Safe Plants You Can Add to Your Garden
Begonia. This plant produces lovely flowers in various colors which could often bloom from June to October.
Bamboo. This tall and exotic plant, which can come in green, golden, or even black color varieties, creates a soothing rustling sound in the gentle wind. It is perfect for screening and can even hide a not-so-appealing shed or fence.
Catmint/Catnip. Considered to be one of kitty's favorite houseplants, catmints are often eaten, rolled in and even serve as their hideout. Increase this plant's chances to grow by keeping it covered using a clear plastic bag so you can prevent your playful cat from sniffing them out.
Cat Grass. This plant is very easy to grow and can be readily bought in seed form. Just sow this plant in pots or borders and then you can watch them shoot up in just three to five days. Cats enjoy munching on this for medicinal value since it helps in digestion.
Goldfish plant. Also called as Nematanthus, this interesting plant has smooth and shiny green leaves, and bright orange, pouch-shaped blooms that resemble those tiny striking goldfish. This plant is ideally kept indoors but can still be planted outside in a frost-free environment.
Herb Garden. Do not limit yourself and try planting an herb garden that you and your pet can share. Herbs could look marvelous in patches and can be planted either in borders or in pots. Some of those which are safe and beneficial to kitty's health include basil, mint, dill, sage, parsley, and tarragon.
Hens and Chicken Fern. Add some perfect greenery to your lawn with this beautiful fern. This comely plant, which can also make a nice hideout for kitty, is called this way because it tends to sprout small bulbils that fall to the ground and then grow into new plants.
Flowers. You may also consider planting the following fantastic, non-toxic flowers and shrubs in your garden: lavender, marigold, nasturtiums, roses, snapdragons, sunflowers, and violets.
Before you plant anything new in your yard or bring a plant into a home with a kitty, be sure to check that it's not going to be harmful if your cat ingests it. A great source for any pet poison information is https://www.petpoisonhelpline.com/.
Do you think your cat just ate something poisonous? Call your veterinarian or Pet Poison Helpline immediately. The sooner a cat poisoning is diagnosed, the easier, less expensive, and safer it is to treat your pet.