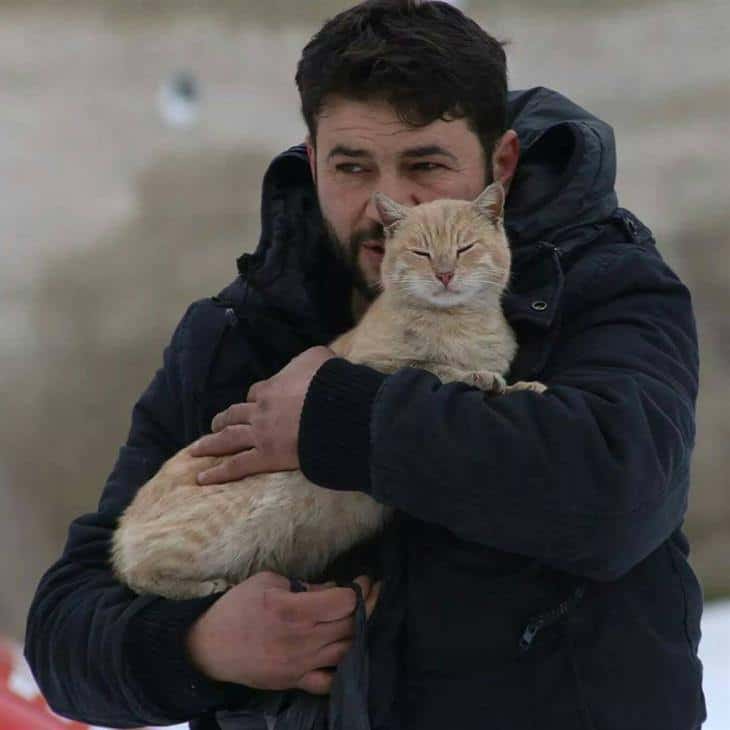 You're probably familiar with the story of the heroic "Cat Man of Aleppo," Mohammad Alaa Aljaleel, who has been caring for the stray and lost cats in war-torn Syria. Back in November, we reported that his sanctuary in Aleppo had been ravaged by bombs, killing some of the cats and a dog.
Sadly, the sanctuary was destroyed:
home of Ernesto cats, will close !! now also they bombarded with chlorine. We go away with our cats and Dog .😔#HouseOfCatsErnestoinAleppo pic.twitter.com/5cZ0pfh3CB

— Il Gattaro D' Aleppo (@theAleppoCatman) November 18, 2016

Bombs also destroyed Alaa's home, and that's when his family made the decision to flee the country to Turkey. He stayed behind and immediately made plans to open a new sanctuary for the animals.
By February, Alaa had found a place to open a new cat sanctuary. Now, in addition to all the cats he's collected, Alaa even has a bunch of dogs and puppies to care for, too.
Most recently, the director of Aleppo's Aalim al-Sahar Zoo asked Alaa if he could do anything for two tigers, two bears, and a handful of monkeys that remain behind bars there. Sadly, those animals are slowly starving in their cages without any way for a rescue group to come in to get them out. Of course, Alaa agreed to help, and he's been feeding them and trying to find a way to get the animals to Turkey.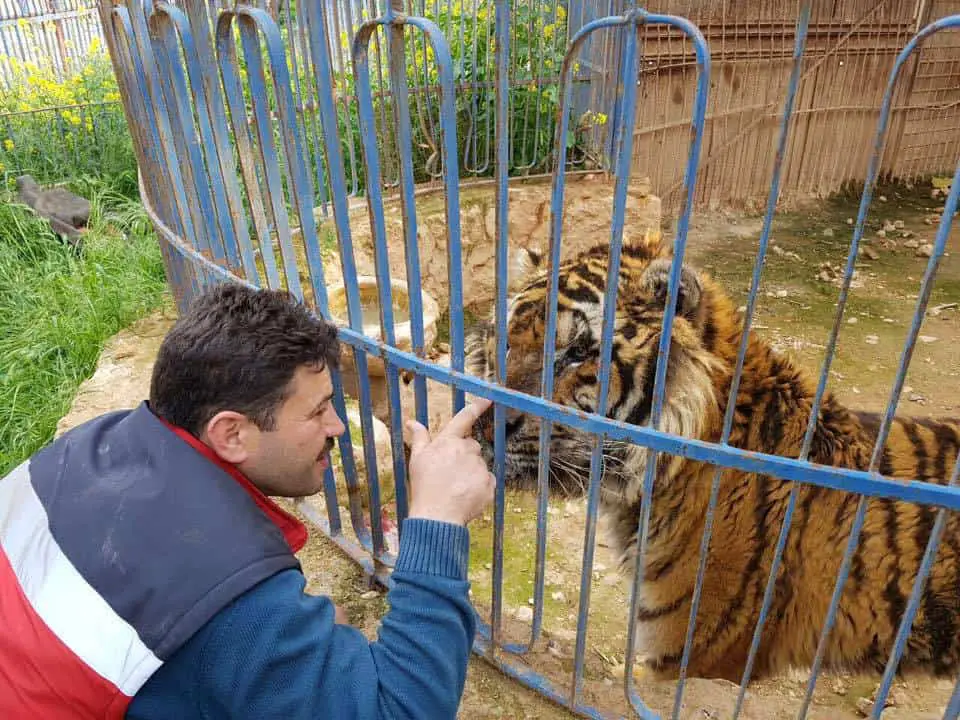 If you want to follow Alaa's efforts — and perhaps find ways to assist him — ask to join the private Facebook group "Il Gattaro d'Aleppo."
There is now a movement to get Alaa nominated for the Nobel Peace Prize!