Just in time for the United States midterm elections, let's take a look at some of our "first kitties!" From our 16th President, Abraham Lincoln all the way to our current president Joe Biden, the White House has had quite the run of feline residents:
Abraham Lincoln & Tabby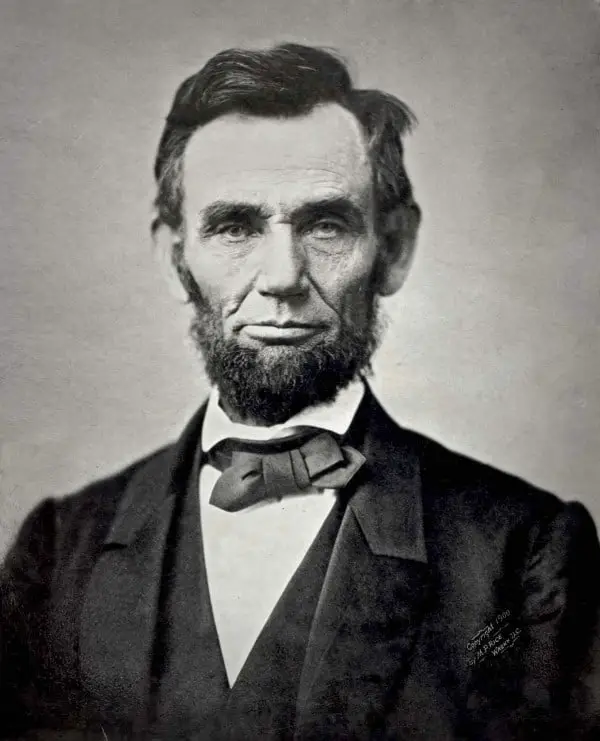 Abe Lincoln was the first President to bring a cat into the White House! When son Tad asked to bring his cat Tabby. Lincoln Agreed. Later, on a visit to General Grant's headquarters in the middle of winter, Lincoln found three half-frozen kittens there and took them back to the White House.
Rutherford Hayes & Siam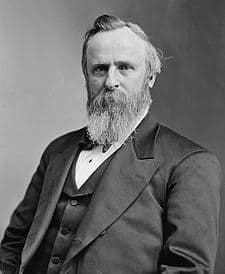 A gift from the American Consul in Bangkok, Siam was the first Siamese cat to reach the United States. Also had a cat named Piccolomini and a Siamese named Miss Pussy.
Teddy Roosevelt & Slippers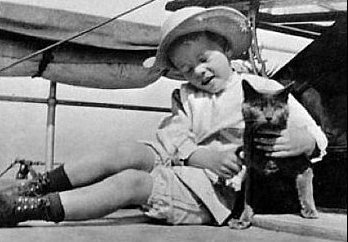 This is Roosevelt's son, Quentin, and the gray, six-toed cat Slippers. She would fall asleep in a hallway, resulting in the guests at a state banquet detouring around her.
Calvin Coolidge & Tiger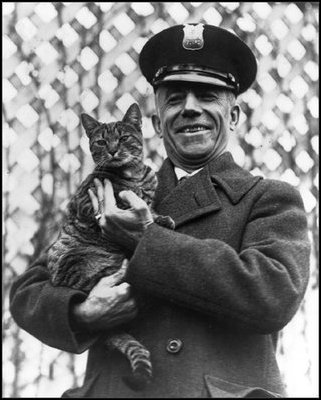 Tiger, a gray-striped stray, traveled around the White House around President Coolidge's neck. His other cats were named Smokey, Blackie, and Timmy.
Gerald Ford & Shan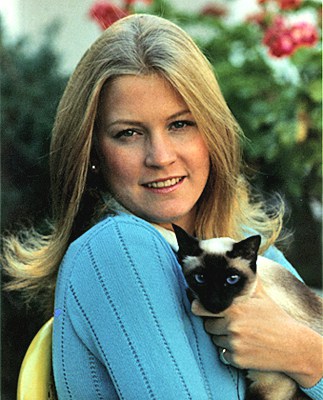 Shan, beautiful Siamese, belonged to President Ford's daughter, Susan Ford.
Jimmy Carter & Misty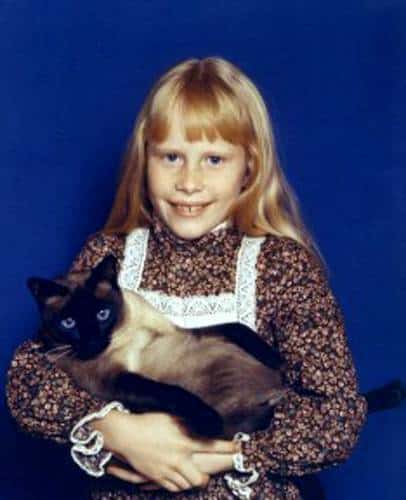 Daughter Amy Carter owned a Siamese cat named "Misty Malarky Ying Yang" who lived with her in the White House.
Bill Clinton & Socks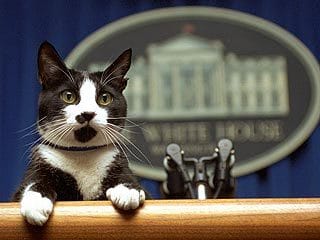 Perhaps the most famous White House feline inhabitant, Socks moved in with the Clintons in 1993. He was often taken for walks outside on a leash. Socks passed on in 2009 and his ashes were spread at the Governor's mansion in Arkansas.
George W. Bush & India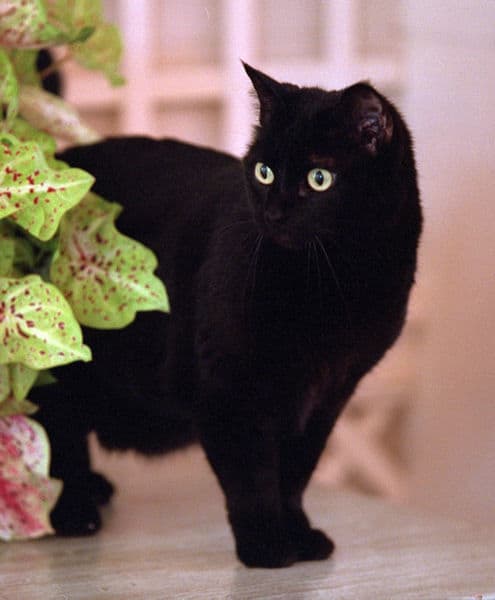 India "Willie" Bush, a beautiful black cat, had been a beloved member of the Bush family for several years when the family moved into the White House.
Joe Biden and Willow
First Lady Jill Biden was making a speech during a campaign stop at a farm in Pennsylvania in 2020 when the future First Cat Willow jumped up on stage and interrupted her. According to The New York Times, the first lady's spokesman said the farm owner noticed their immediate bond and knew the cat belonged with her. Willow came to live in the White House about a year later.
If a political candidate was a huge cat lover, would that influence your vote?
The Catington Post is reader-supported. That means, if you make a purchase through links on our site, we may earn an affiliate commission. All images and names which are not the property of The Catington Post are the property of their respective owners.