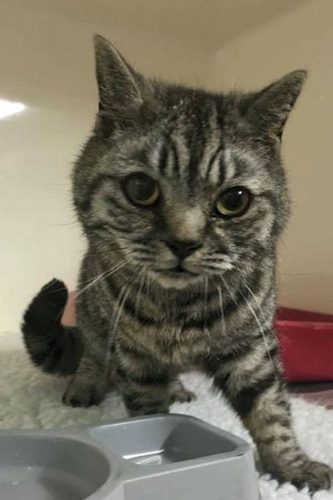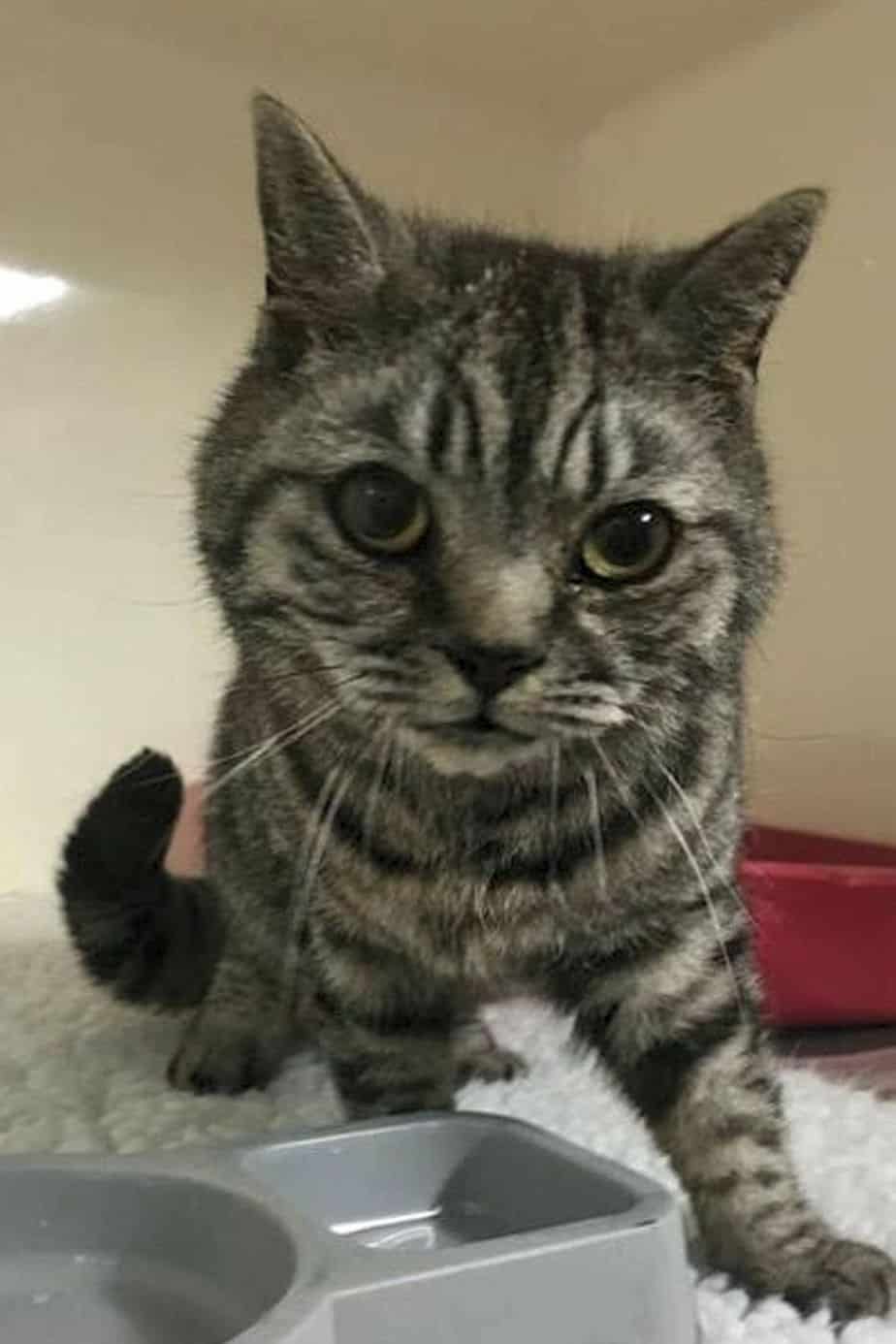 Willow the cat has miraculously survived being trapped in a car at Manchester Airport for eleven days. A couple were shocked to find the poor tabby cat, dehydrated and emaciated, in the trunk of their car after they returned from vacation. Apparently Willow – a neighbor's cat – had climbed in while they were loading their bags.
She'd gone the entire 11 days without any food or water. Police said the cat 'didn't look well at all' and was taken by airport staff to the emergency vet for treatment. Other than being severely dehydrated, Willow was in surprisingly good health! Fortunately, she had a microchip and was returned to her owner, Ellen Ferguson – who had reported her missing days earlier and were thrilled to have her back. Though, she did say Willow was "grounded, indefinitely."
Willow is eating and drinking and doing very well.