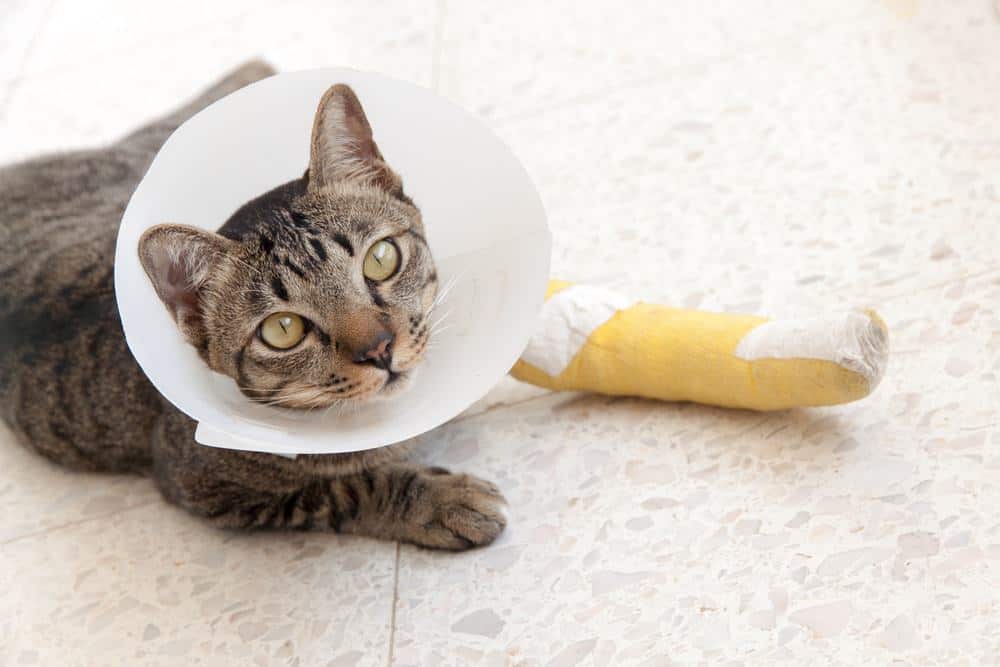 Does your furriest friend seem to always be down on his luck? Is he accident-prone, frequently under-the-weather or eating something he shouldn't?
Since St. Patty's Day just passed (and in the spirit of fun!), PetPlan Pet Insurance sorted through half a million claims records and found the names of cats that visited the veterinarian most often. Here's how some popular (but unlucky) pets placed:
Top 10 Accident-Prone Cat Names*:
1. Maya
2. Tucker
3. Thomas
4. Rascal
5. Rosie
6. Tommy
7. Samantha
8. Tigger
9. Olive
10. Samson
Top 10 Under-the-Weather Cat Names**:
1. Emma
2. Sebastian
3. Gus
4. Henry
5. Rosie
6. Sasha
7. Simon
8. Joey
9. Toby
10. Riley
Top 10 Cats Least Likely to Land on Their Feet*:
Chloe
Jake
Simon
Abby
Lucy
Buddy
Oscar
Trixie
Milo
Nigel
Look closely and you'll see that Petplan found one unlucky four-legged friend that could REALLY use a little luck: Rosie. Cats with that name made the top ten in two categories!
Here's wishing all your furriest family members a little luck o' the Irish. Health, happiness, and lots of love in 2017!
*based on Petplan injury claims data
**based on Petplan illness claims data