What Happened When a Cranky Comic Book Creator Met Grumpy Cat?
Are you a cat lover who is also a fan of comics and super heroes? Then you'll love this! What happened when Stan Lee, the curmudgeonly creator of such icons as Spider-Man, the X-Men, the Hulk, and Iron Man (among so many others), had a chance to meet the crankiest cat of all time, Tardar Sauce – aka Grumpy Cat?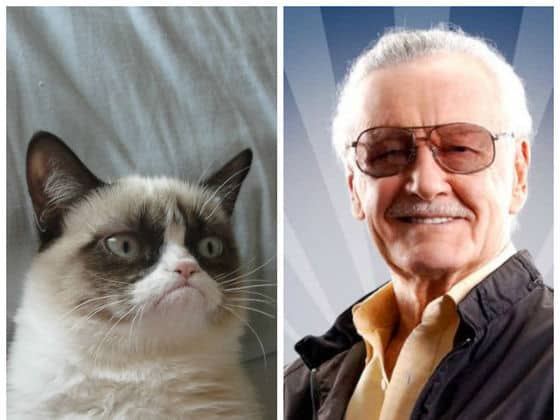 Stan Lee and Grumpy Cat both look like they're having the worst day ever, but this picture of the pair is 100% guaranteed to brighten yours!
[playbuzz-item item="de38bda5-e6fc-40c0-8986-d0034e88ec5c" format="snap-article"]