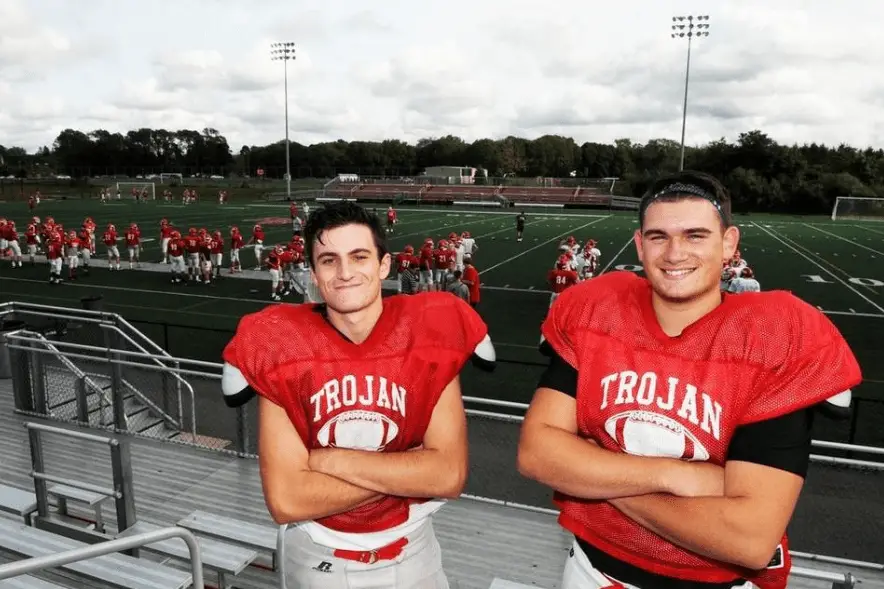 Two Bridgewater, Massachusetts high school football players are being hailed as heroes after rescuing a cat stuck in a storm drain. George Lampros, 17, and Max Sergio, 18 were killing time before a football game when suddenly they heard a loud squealing coming from behind them. That's when they realized it was meowing coming from a storm drain.
"I stuck my head, literally, in the drain and I could see the cat floating," Sergio told Inside Edition. The boys called 911, but knew the cat didn't have time to wait for rescuers to arrive so they had to at least try and save it. So, they ran to Sergio's garage, tied a rope around a five-gallon bucket and pried open the drain cover with a crowbar. With the help of a man who was re-paving the Sergio home's driveway, Lampros and Sergio dropped the bucket about six feet down and gently coaxed the cat into the bucket with a shovel. Then they slowly lifted the cat to safety before it ran off into the woods.
Lampros posted a video of the rescue, taken by a witness, to Twitter:
Just saved a cats life nbd… pic.twitter.com/CwIuOMVWF5

— lil wolf, rd, ghunit (@GeorgeLampros75) September 16, 2016
A couple hours later, Lampros and Sergio were celebrating another kind of victory – they won their football game. Way to go, boys!