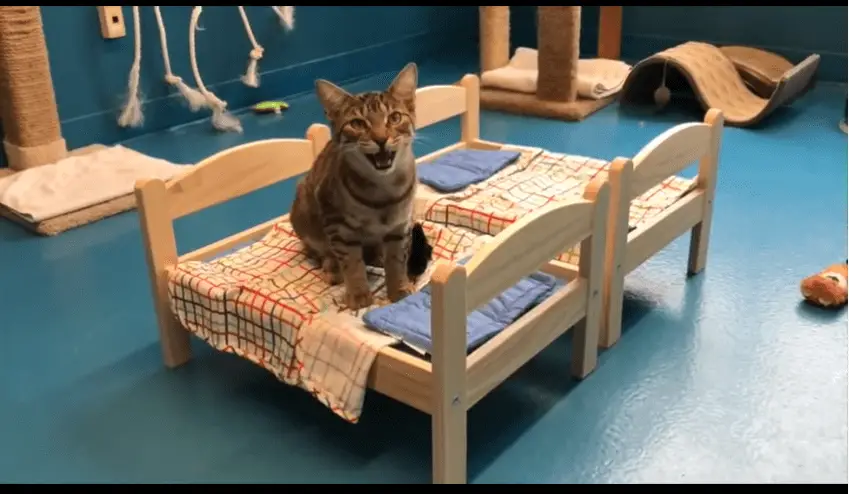 Shelter kitties at the Etobicoke Humane Society in Etobicoke, Canada, will be napping in style thanks to a donation of 10 doll beds and $300 from Ikea!
A video posted on YouTube (which now has over 50,000 views!) shows shelter workers constructing the beds and the cats checking them out:
Rebecca Gordon, social media manager at the Etobicoke Humane Society, said in an interview with The Toronto Star that she's really surprised about all the attention the video has gotten. According to the interview,
Gordon said she stumbled upon the idea after seeing a photo of a cat sitting on an Ikea's Duktig doll bed on Bunz, the online market place. From there, she reached out to Ikea to see if they were willing to help out with the idea.

"They were more than happy to help us out and said that they'd love to give us the beds," she said. By sheer coincidence, the furniture store had been planning on donating $300 to the animal shelter.
Some of the shelter kitties took to their new beds right away, while some of the more shy cats chose to hide under the beds!