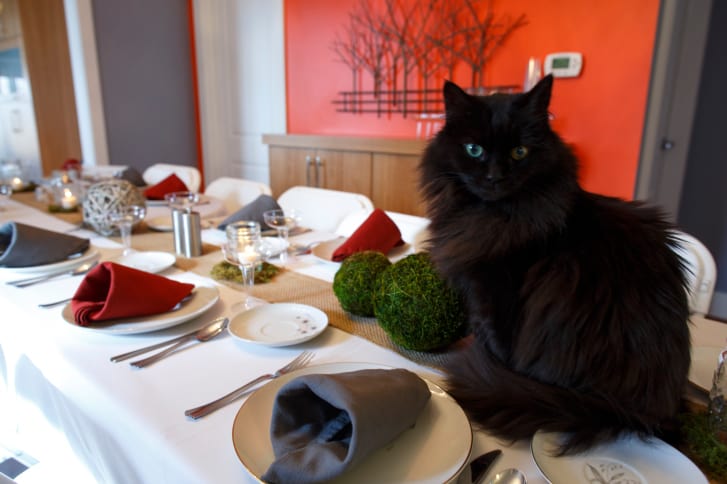 The Catington Post and our sister site, The Dogington Post, teamed up with Halo Pets and award-winning author and talk radio host, Tracie Hotchner to bring readers a live, free, one-hour long webinar and Q & A all about holiday safety last holiday season, and the information here is just as important today as it was then!
Among the topics, Tracie discussed the dangers of holiday decorations- including Christmas trees toppling over, tinsel and broken glass ornaments, and stagnant water in live trees; holiday stress – including the hustle and bustle of lots of houseguests and what affect that has on your pets; holiday foods – and which ones are dangerous, even deadly, for cats and dogs; and cold weather dangers like snow, ice, and even fire hazards inside your home.
She gave insightful, thoughtful advice on how to avoid these dangers and several safe alternatives!
One lucky attendee won a free bag of Halo Spot's Stew for her 2 Yorkies (congratulations!) and Halo donated another bag of food to the animal shelter of the winner's choice.
For those who were unable to attend – no worries! We recorded it, and you can watch the replay, below.
To learn more about Tracie Hotchner, listen to podcasts of her radio show on The Radio Pet Lady Network, or see her books, THE DOG BIBLE: Everything Your Dog Wants You to Know and THE CAT BIBLE: Everything Your Cat Expects You to Know, visit RadioPetLady.com