Feline Yogi (2 of 5)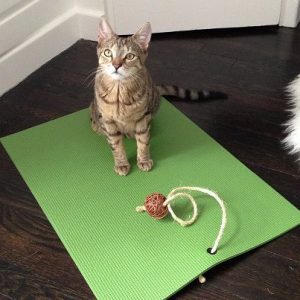 Feline Yogi is a yoga mat…for your cat! Studies show it takes an estimated 4.9 seconds for a cat to locate and claim any yoga mat that is unfurled within 30 yards of its nose and tail. The problem has been well documented on social media, but a solution has long eluded humans. Presenting the Feline Yogi Cat Mat. It's all theirs – the zen way to scratch, lounge, and play! …And it comes with accessories to increase their fun.
Get zen at www.felineyogi.com.