Move over Kim, Khloe, and the rest of the gang – there's finally a reality show we can be purr-oud to admit we watch!
The new online reality series, Keeping Up With The Kattarshians, from the Icelandic channel Nutiminn follows four kittens through their lives of sleeping, purring, and sleeping some more. Created by Inga Lind Karlsdóttir in partnership with with the Icelandic Cat Protection Society, the series follows the kittens (all from a local animal rescue shelter) — Guðni, Ronja, Briet, and Stubbur — living together in an oversized dollhouse rigged with cameras.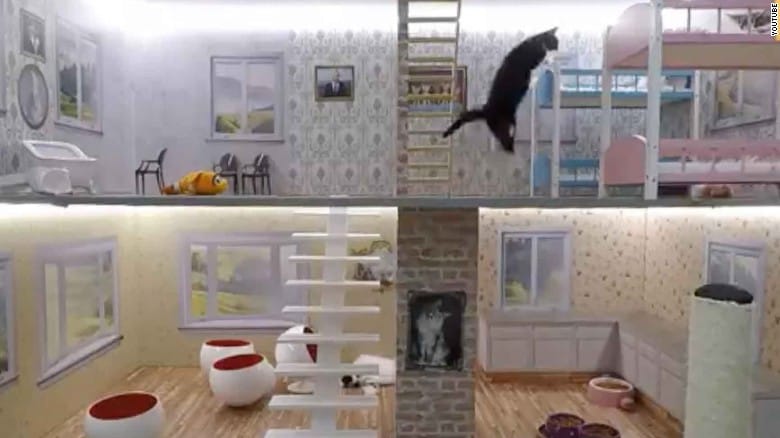 Some may think this is a silly idea, but according to Broadly, Inga says that the show (which is available to stream online) has already attracted the highest-ever traffic to Icelandic broadcaster Nutiminn's website – and that's no joke. In addition to being endlessly adorable, the show is raising awareness for adoptable animals in Iceland. In fact, after just a week on air all four kittens were adopted and four new housemates are getting ready to enter the house!
On putting the show together, Inga told Broadly:
It took about a year to put together, because we wanted all the animal welfare authorities to approve it. And here we are, a year later, with the first reality TV show starring kittens. All the people who were laughing then aren't laughing now.
Check out this adorable clip of Keeping Up With The Kattarshians and click here to see more: