Let's get ready to SNUUUUGGGLLLLLE!! We're just days away from the Hallmark Channel's eighth annual Kitten Bowl! And, while you may have plans to watch some other game that's happening on the same day, Kitten Bowl takes place hours before it, so don't worry! You'll be able to watch them both!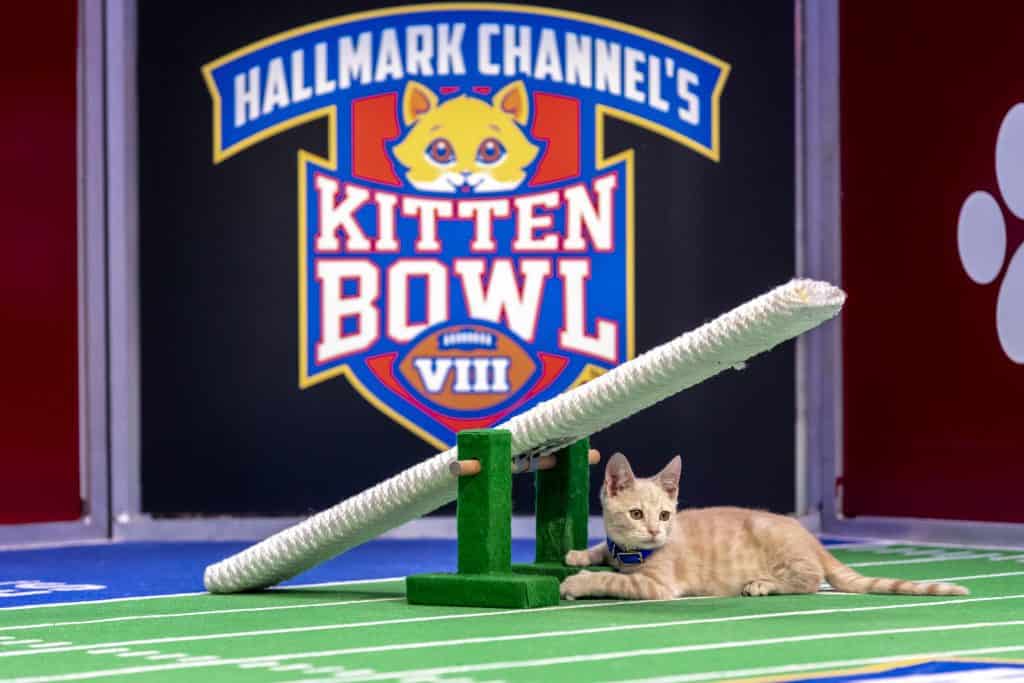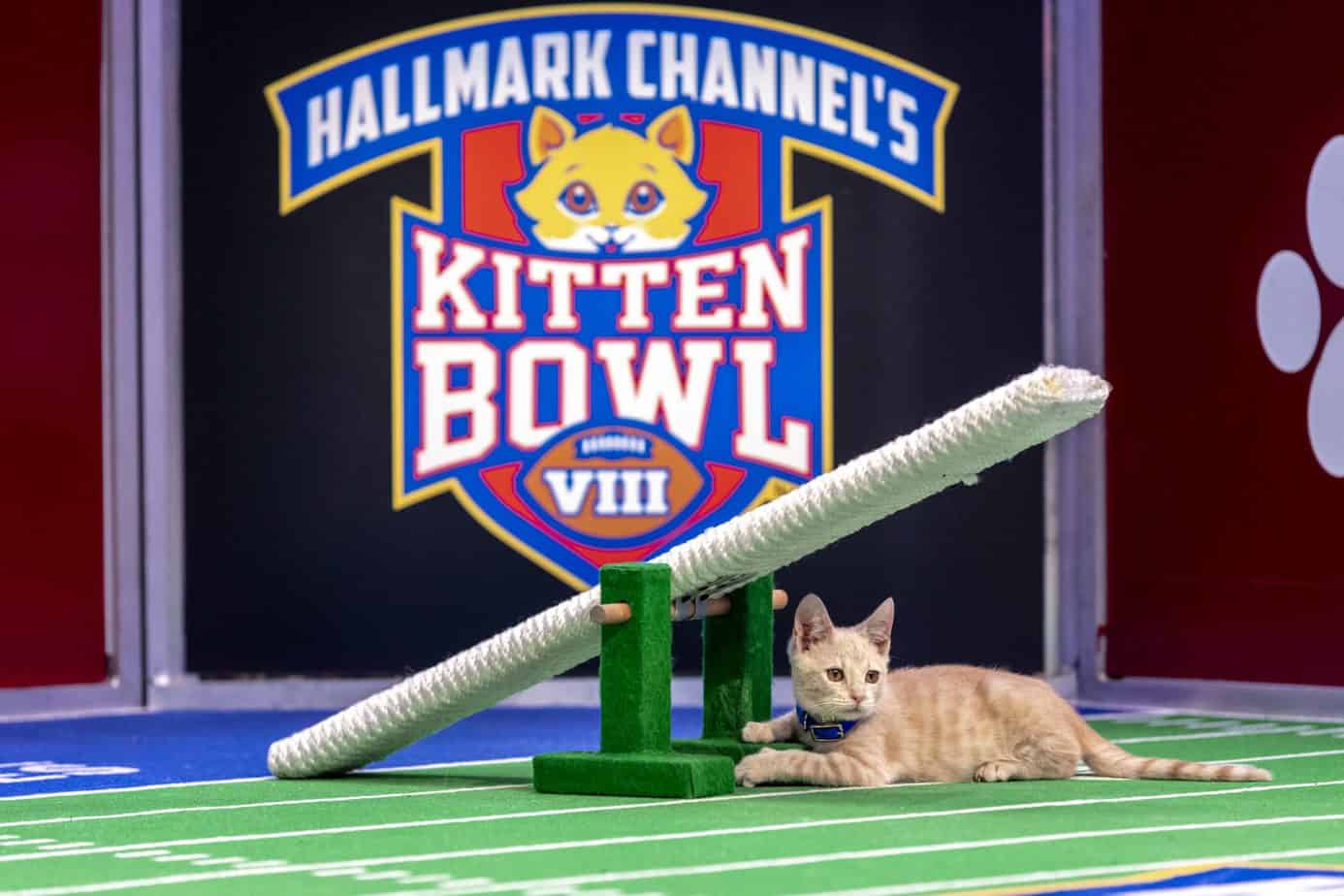 On Super Bowl Sunday, Feb. 7, 2021 starting at 2pm ET/PT, Hallmark Channel opens its stadium doors to the greatest feline showdown in cable television history, making it the purr-fect warm-up for the big game later in the day!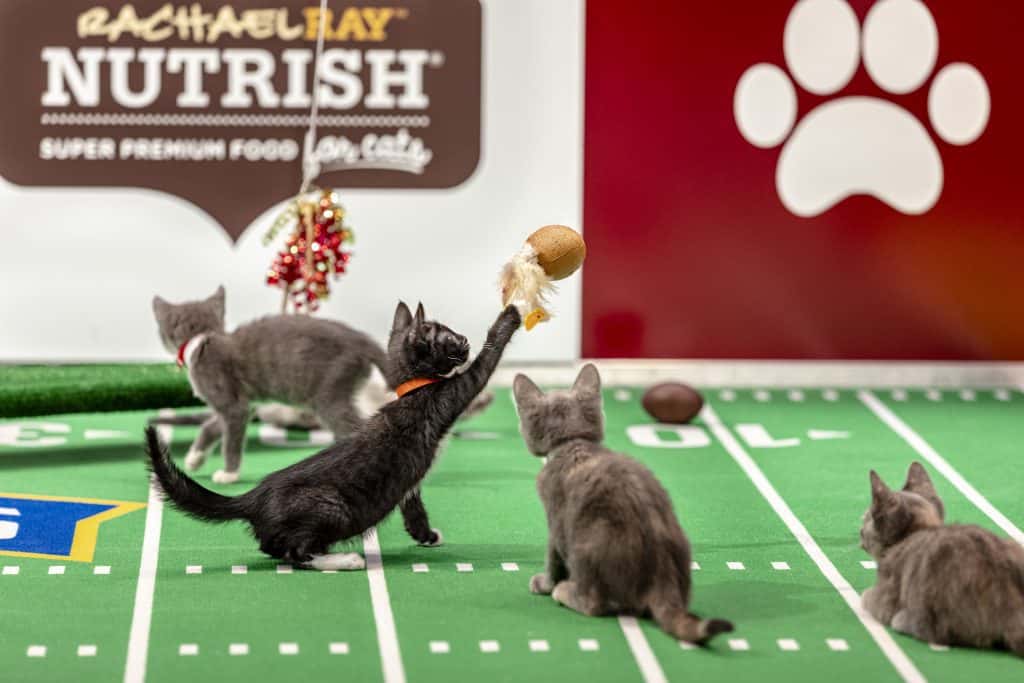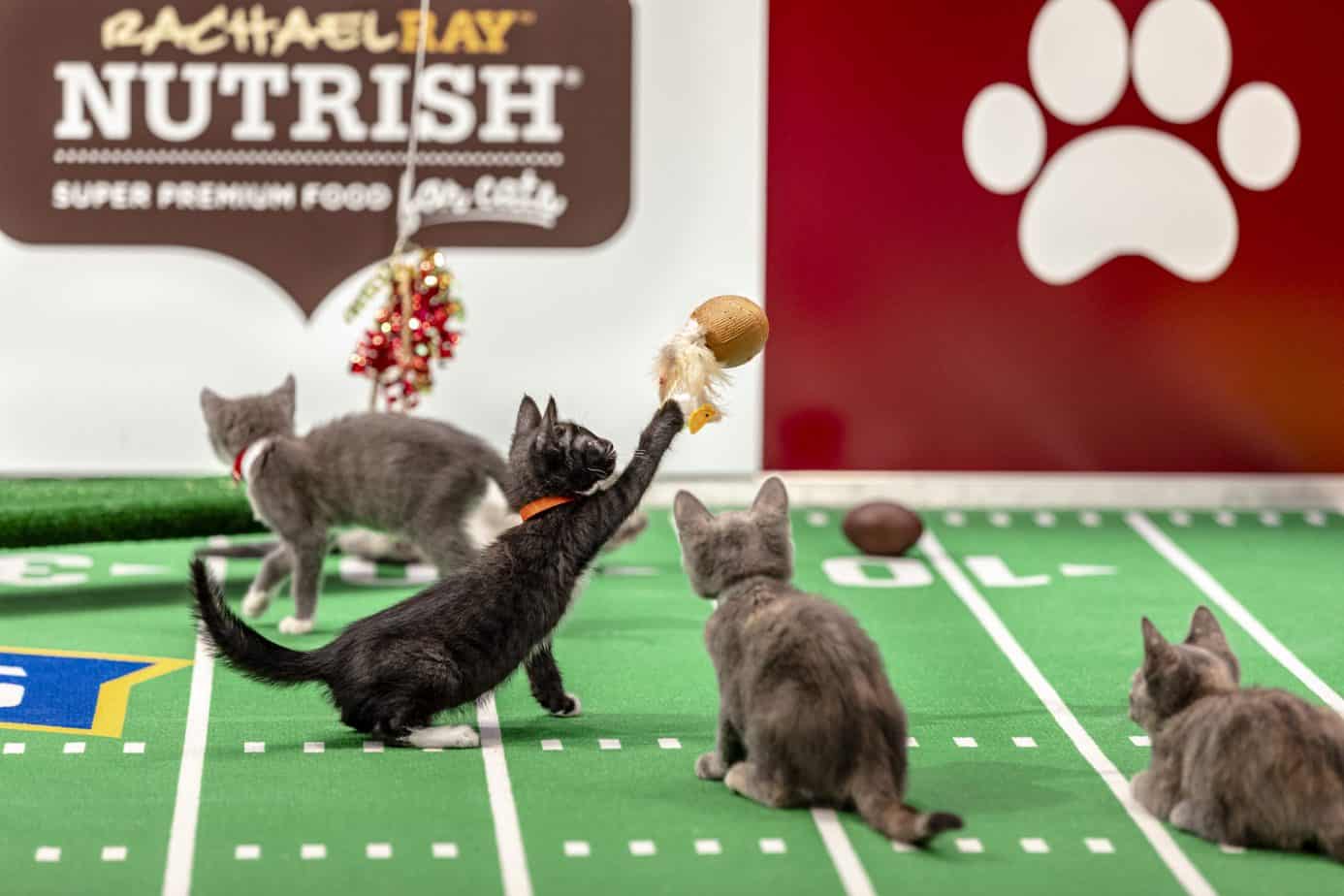 The event features four feline teams competing for the Kitten Bowl Championship trophy. Each adorable team consists of kittens rescued from around the country. They're all so cute, it'll be hard to decide who to root for! I hope they all win!
The 2021 event marks a significant milestone for the Hallmark Channel. Since the Kitten Bowl premiered in 2014, they've helped find fur-ever homes for more than 50,000 shelter pets — many of them players from years past.
The Kitten Bowl will be hosted again this year by TV personality and animal activist Beth Stern. In addition, she'll be joined by Hallmark Channel commentators Cameron Mathison and Tamera Mowry-Housley for all the play-by-play action.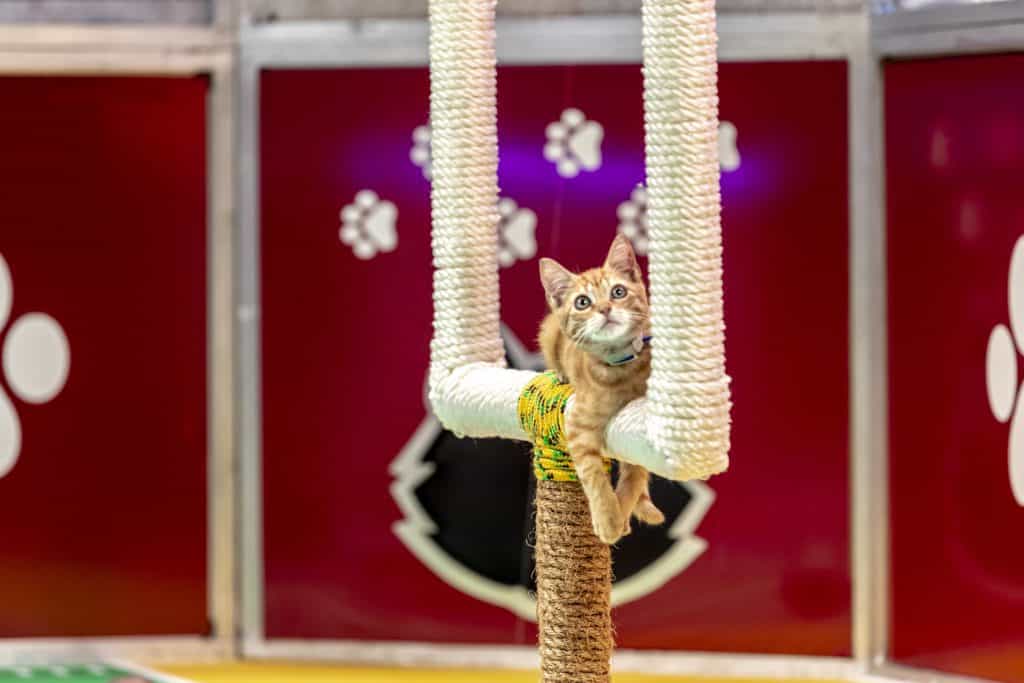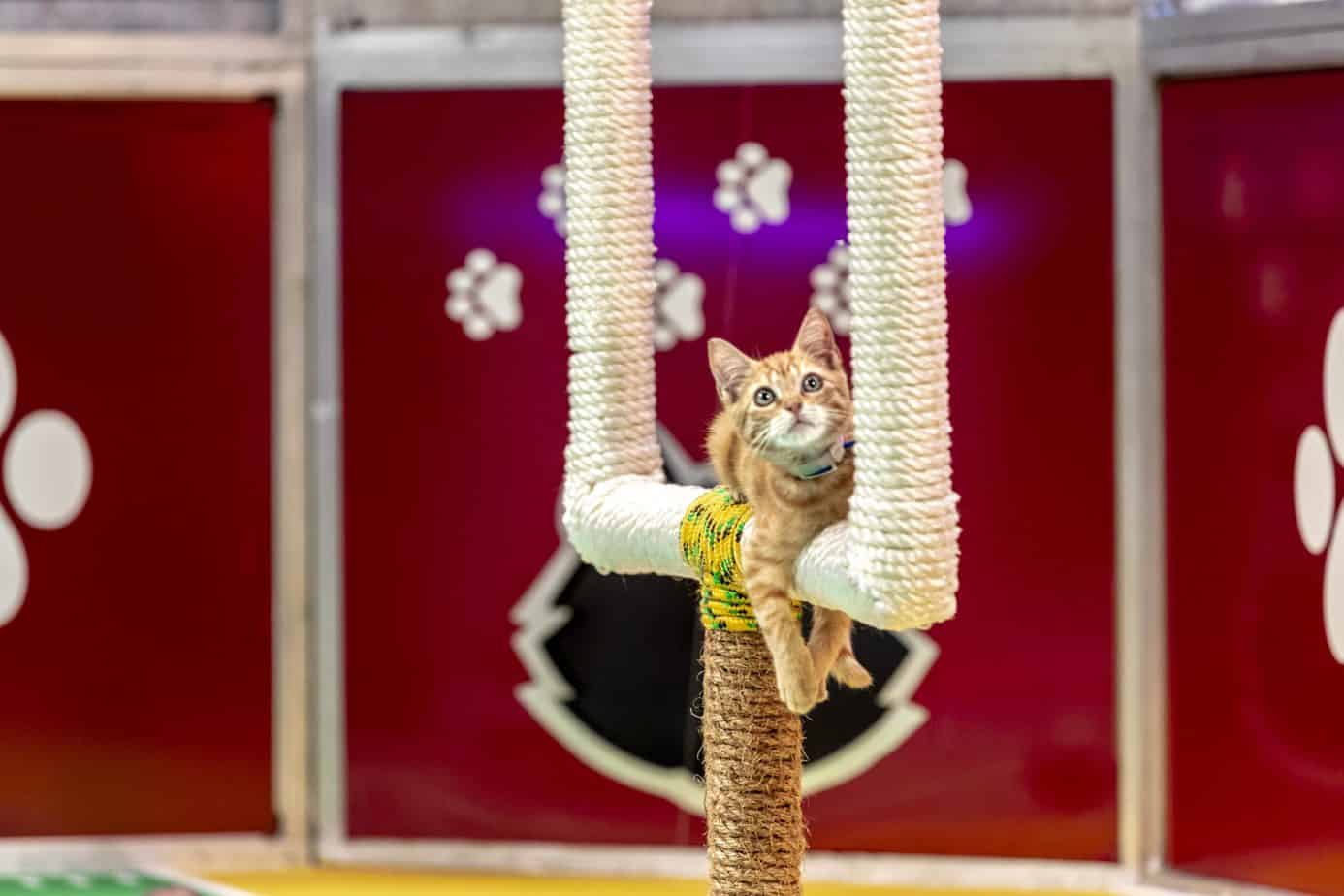 The shelter pet adoption effort around Kitten Bowl began with five shelter partners seven years ago and grew to over 500 in 2020. During Kitten Bowl weekend, shelter partners of North Shore Animal League America show clips from the show while showcasing beautiful animals from local areas in need of loving, forever homes.
You can be a part of the fun!
Hallmark Channel will provide cash grants to the top participating shelters that have the most animal adoptions during the local adoption events. To find a shelter partner near you go to Hallmarkchannel.com or AnimalLeague.org for further details.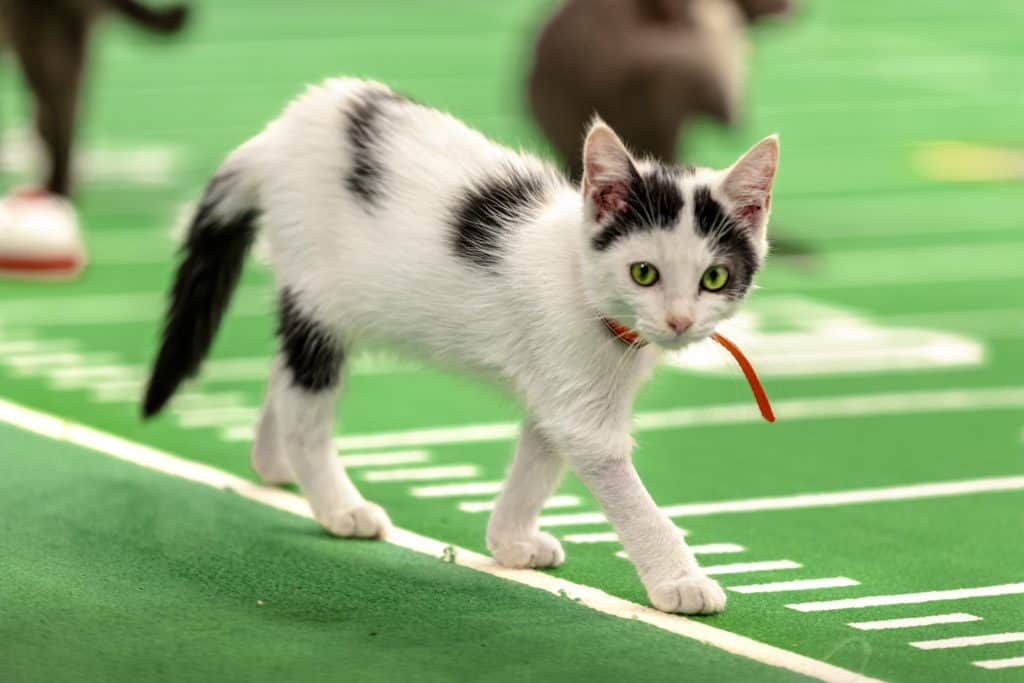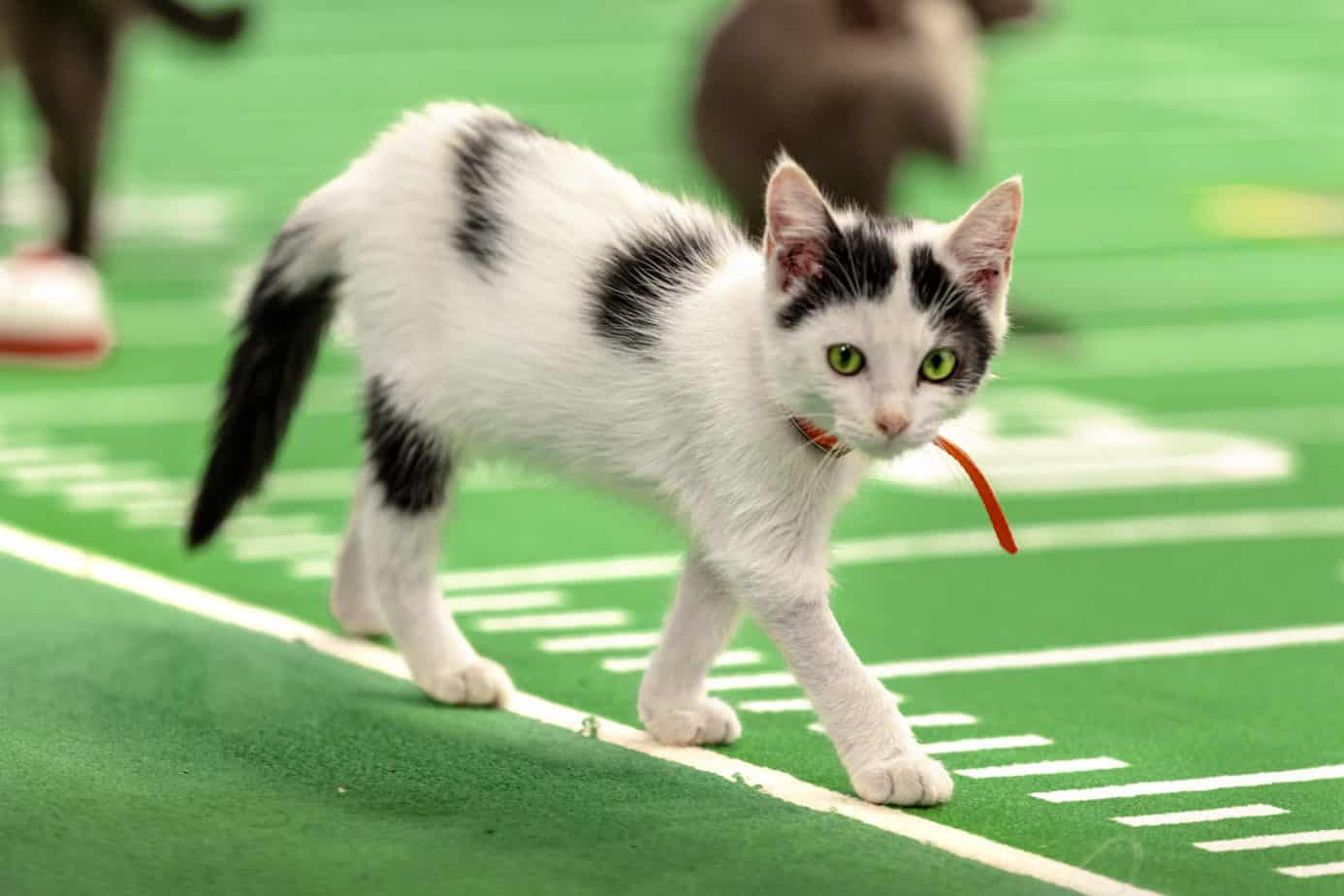 The competition will consist of a basic obstacle course of hurdles of varying heights, A-frame Alpine Scratchers, tunnels, hoop jumps, and weave poles. Lures like laser pointers and toys on a string will be used to get the kittens through the course.
Watch Kitten Bowl VIII on Hallmark Channel or live-stream the Big Game here.