The famous wax museum, Madame Tussauds is delighted to announce that irreverent Internet sensation Grumpy Cat will be the first ever cat to be immortalized in the attraction's history.
"This is truly an honor…" said a distinctly unimpressed Grumpy Cat. "I hate it."
Grumpy Cat shot to stardom when her photo was posted on Reddit on September 22, 2012. To dispel suspicions that the image had been Photoshopped, she posted two videos to YouTube. The videos went viral, making her the darling of meme-loving macro-makers everywhere.
In step with Grumpy Cat's digital celebrity, her figure will be an animatronic with five different movements. The animatronic will be unveiled at Madame Tussauds' San Francisco location later this year in typically aloof fashion by Grumpy Cat herself. After a short stay at Madame Tussauds San Francisco, the animatronic will tour the remaining five Madame Tussauds attractions across the US.
A sitting video is available to watch on YouTube. For real-time updates on the upcoming unveiling, follow Madame Tussauds San Francisco on social media: Facebook, Twitter, and Instagram.
Madame Tussauds is already teasing Grumpy Cat fans with their very own grumpy memes on their Facebook page: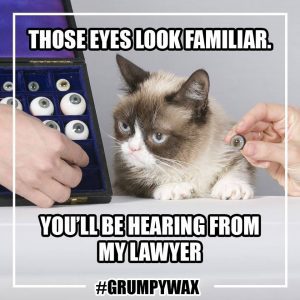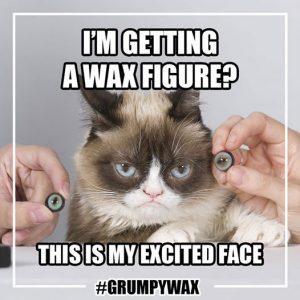 About Madame Tussauds San Francisco
Madame Tussauds San Francisco offers guests the unique opportunity to meet incredible wax likenesses of some of the city's and world's most famous stars. Only at Madame Tussauds San Francisco can you get up close and personal with Hollywood A-listers, music superstars, TV personalities, sporting heroes and cultural icons.
The attraction is open at 10 a.m. 365 days a year, in Fisherman's Wharf at 145 Jefferson Street, San Francisco, CA, 94133.