Fenrir, a 2-year-old therapy cat often joins his human is Dr. Will Powers, a Michigan family physician, at his practice where the friendly, outgoing feline welcomes pets from patients, sleeps on exam tables, and is always nearby in case a treat bag crinkles. But, Fenrir is no ordinary cat.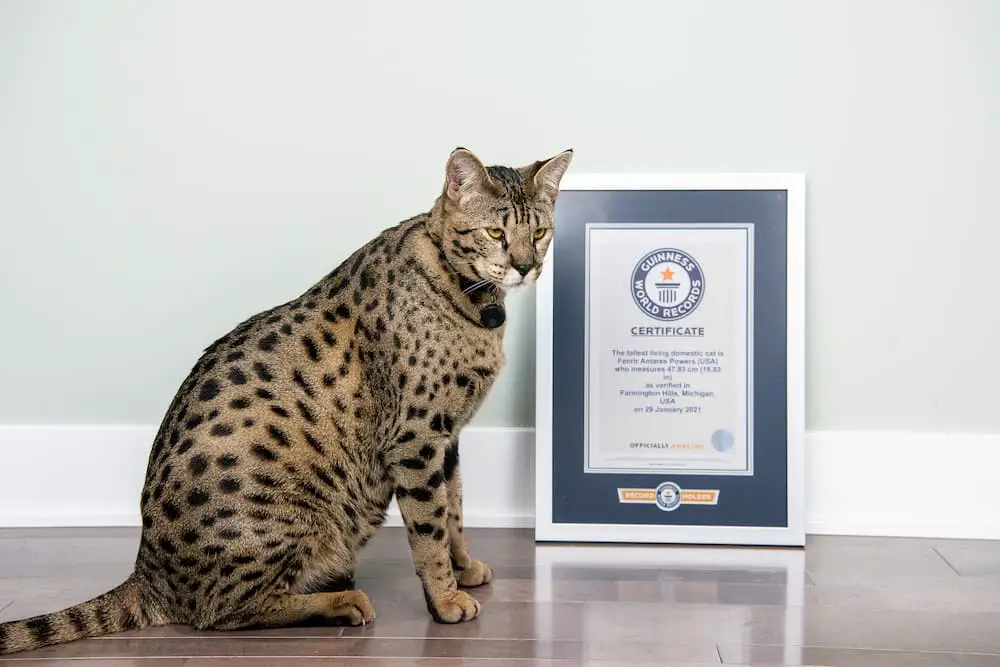 He's extraordinary! The beautiful Savannah cat has received the Guinness World Records title of tallest living domestic cat, standing at 47.83 cm (18.83 in) tall! "He just grew and grew like Clifford the Big Red Dog," Dr. Powers said in a video about Fenrir.
In this heartbreaking and heartwarming video, Dr. Powers' love for all his cats, past and present is tangible.
About the tallest cat
Fenrir has been part of the family since he was a twelve-week-old kitten and is not the only record-breaking cat in the household! His brother Altair is the current Guinness World Records title holder of the longest tail on a living domestic cat with a tail measuring 40.83 cm (16.07 in).  Dr. Powers, who is also president of a cat shelter, says he applied for the titles to bring awareness to stray and shelter cats in Detroit.
One of Fenrir's brothers was Arcturus Aldebaran Powers, the Guinness World Records title holder for the tallest cat ever and the previous Guinness World Records title holder of tallest living domestic cat.  When a devastating house fire in 2017 took the lives of Arcturus and Cygnus another member of Powers' beloved feline family and previous recordholder for the world's longest tail, the doctor wasn't sure he'd ever have cats again. But fate came calling. The physician has 4 more cats in addition to Fenrir and Altair—6 in total!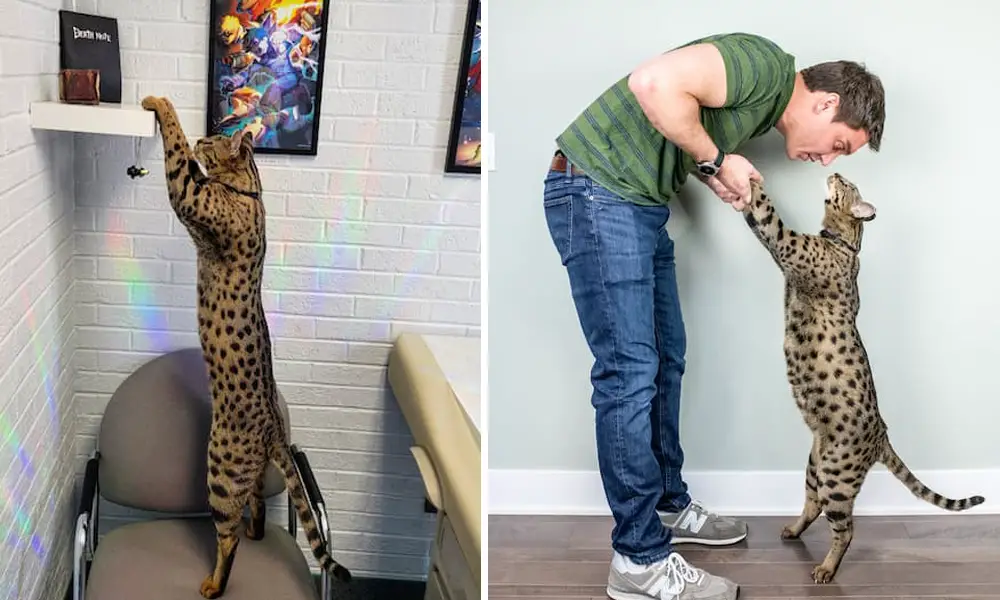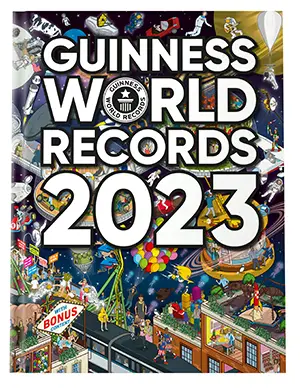 While it's possible that young Fenrir, who still has some growing to do, will surpass his brother's tallest cat ever record, Powers says he'll let Arcturus keep that title.
More about Fenrir and other record-breaking animals and humans can be found in Guinness World Records 2023, the newest edition of the highly anticipated book, available now.
The new 2023 edition reveals the latest and greatest Guinness World Records achievements on Earth and in Space, with brand new photography and graphics, plus special features to bring this year's astonishing records to life.
---
Curious about some other record-holding cats? Check them out here!
The Catington Post is reader-supported. That means, if you make a purchase through links on our site, we may earn an affiliate commission. All images and names which are not the property of The Catington Post are the property of their respective owners.