A tiny, 8-week-old kitten in the UK has become an internet sensation because of two very distinct markings – giving him the appearance of being permanently concerned.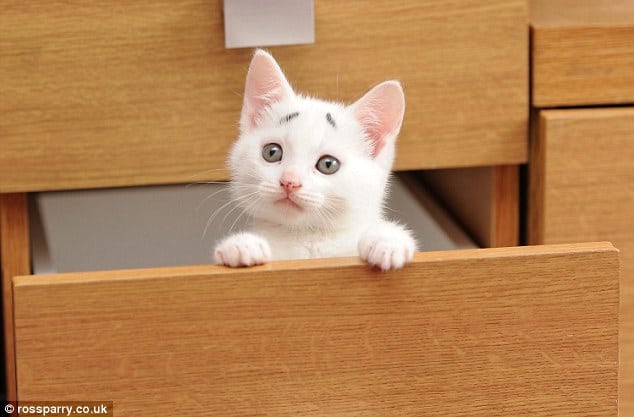 The little white kitten was one of a litter of 4, born to a black and white cat in Bolton, Greater Manchester. Owner Andy and Caroline Entwistle weren't planning to keep any of the kittens because they already had a couple of cats, but when they saw this little guy's markings, they decided he was a keeper. They also ended up keeping another kitten from the litter because she has mobility issues.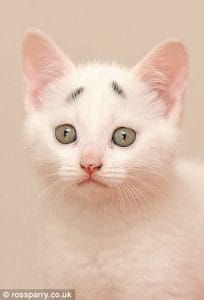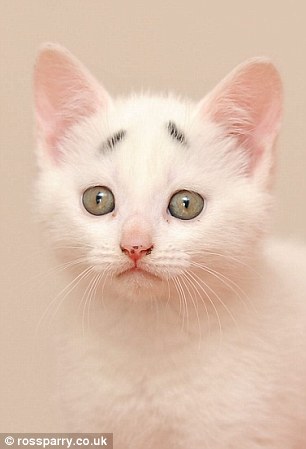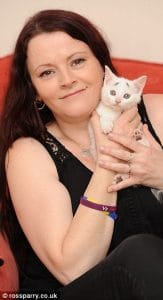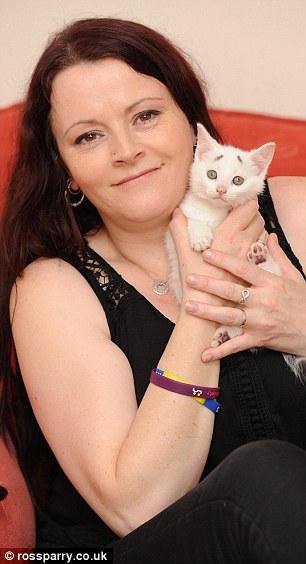 They originally called the little cutie 'Confused Kitten.' for obvious reasons, but decided to give him a "real" name, too. They named him Gary after the singer Gary Barlow Because When the 'Take That' star sings he holds his eyebrows up to get to the high notes.
Andy and Caroline say people accuse them of drawing Gary's eyebrows on.
"It would be a bit cruel wouldn't it really," said Caroline.
"But if anyone doesn't believe it, we're happy to try and rub them off. They're not going anywhere!"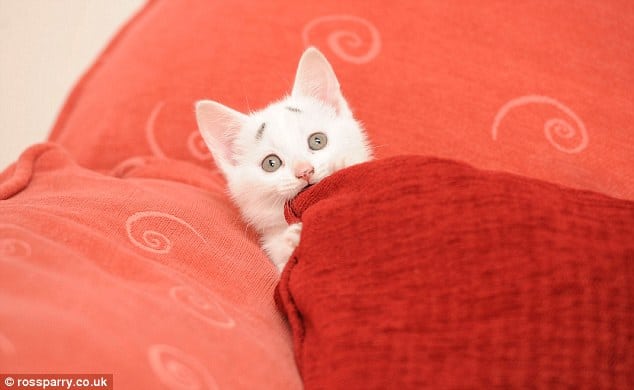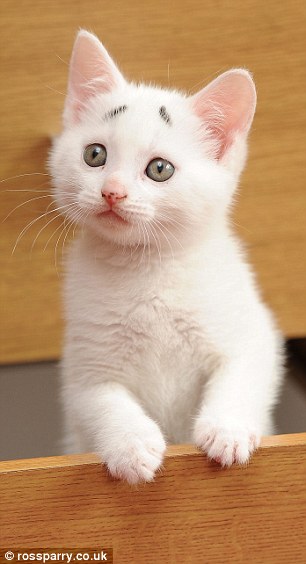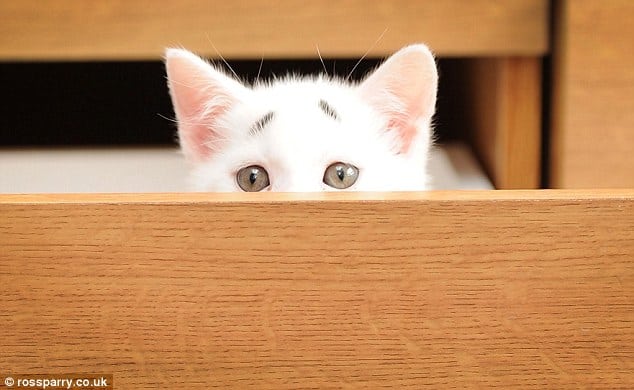 Think I'm cute? Pin me!