Here's more proof that you should never give up hope if your cat goes missing. A couple in Cornwall, UK, lost their cat Winston – 15 years ago. And, thanks to his microchip, they've just been reunited!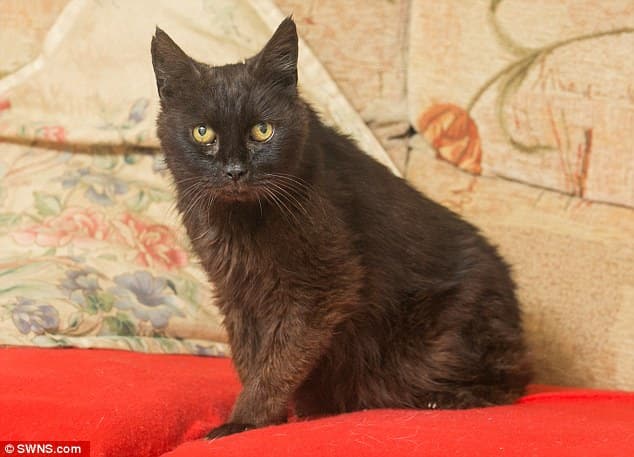 Jan and Pete Barnes were shocked to discover that their missing black cat (that they'd given up on ever finding) was found 35 miles away from their home.
Winston was taken to a vet by a Good Samaritan who saw him staggering along the road. That vet managed to track the Barneses down by his 15-year-old microchip!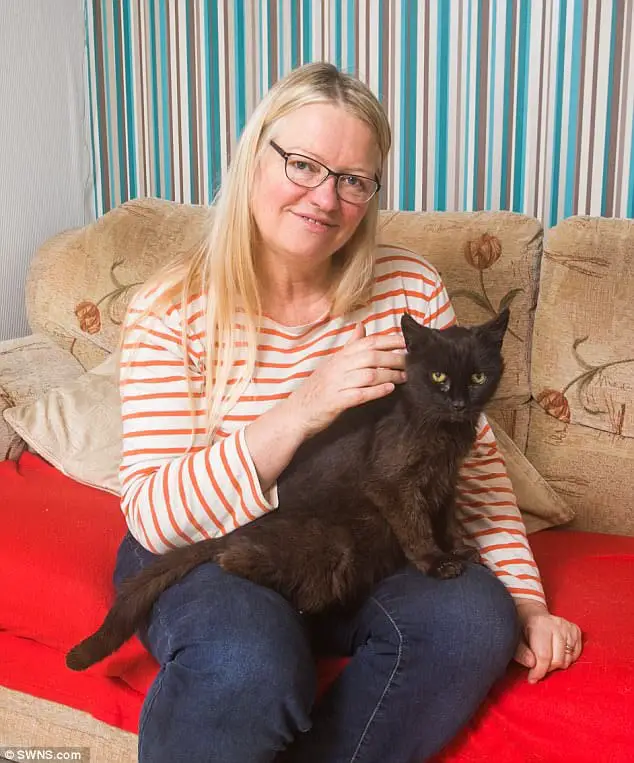 Winston had disappeared several months after Jan moved with the cat to a new home with her new husband Peter in 2002. He would wander off for days at a time, but one day he failed to return.
The cat was about a year old when Jan Barnes adopted him. Now believed to be about 17, he is in fairly rough shape. There's no telling where he's been for the last 15 years. But, they are thrilled to have him back and believe the microchip saved his life, saying, "without it, in his condition and at his age, I think Winston would have faced euthanasia."
They are also urging everyone to microchip their pets. "It's inexpensive and painless, and can help you be reunited with your lost pet."