An Essex, England woman was on the phone with her veterinarian discussing another pet when she heard a familiar meow in the background. The vet told her it was just a stray that had been dropped off, but she couldn't shake the feeling that she'd heard that meow before.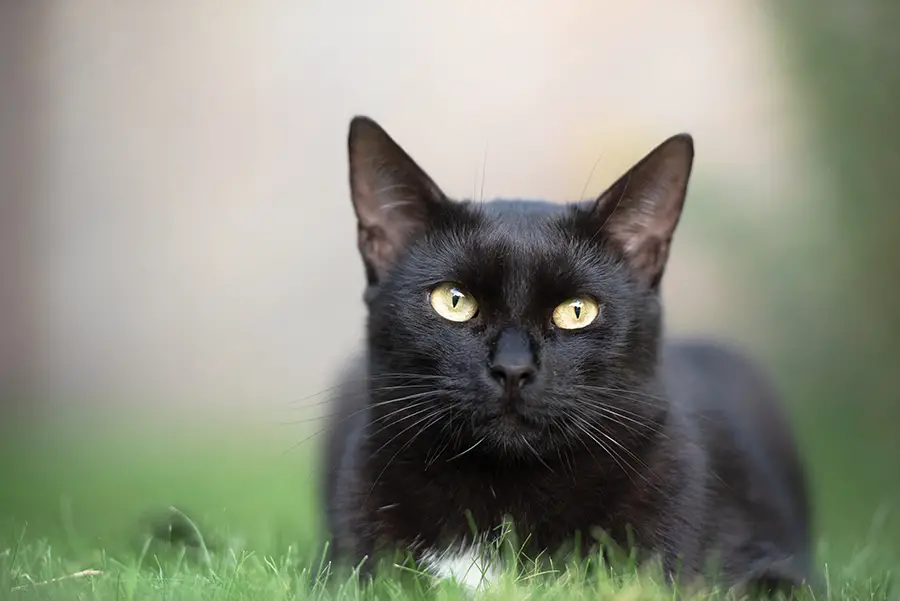 In 2021, Rachael Lawrence's cat, Barnaby, went missing. After searching for weeks, she'd begun to accept that she may not see him beloved kitty again. Although Barnaby had been microchipped, it wasn't until his disappearance that Lawrence learned of an error in the microchip, rendering it useless.
Eight months later, Lawrence was on a phone call with a veterinarian from her local Vets4Pets clinic, where her other cat, Torvi, had just undergone surgery. While speaking to the doctor, she heard a familiar meow in the background.
As many of us do, she recognized that unique meow and immediately asked if Torvia was meowing in the background. The veterinarian explained that it was a stray cat they were caring for after a good Samaritan dropped him off.
She eventually ended the call, but couldn't shake the feeling that she'd heard that meow before. After thinking about it for three solid hours, she finally called the vet back and asked if, by any chance, that stray cat had black fur and a distinct white marking on his foot.
Amazingly, her description of her missing cat Barnaby was a match for the unidentified stray at the veterinary clinic!
Later, when Lawrence went to the clinic to pick up Torvi, she brought photos of Barnaby with her. When they brought the unknown stray to see her, Lawrence burst into happy tears. It was in fact, the missing cat she had not seen in 8-months!
Lawrence ended up returning home with both of her beloved felines that day, but not before having her veterinarian implant a new, functioning microchip in Barnaby and double-checking that it scanned properly.
While Barnaby has some healing to do, he's back at home with the family that loves him, eating well, and receiving enough pets and cuddles to make up for lost time.
Would you recognize your missing cat's meow, even months later, too?
The Catington Post is reader-supported. That means, if you make a purchase through links on our site, we may earn an affiliate commission. All images and names which are not the property of The Catington Post are the property of their respective owners.