Over 600 adoptable cats and dogs were flown from Hawaii to the U.S. mainland, making Paws Across the Pacific the largest pet rescue flight in history. The healthy and loving pets were moved from overcrowded pet shelters on five islands across Hawaii and flown to shelters in Washington state, Oregon, Idaho, and Montana where they'll available for adoption into loving forever homes.
"Pet shelters in Hawaii are in a COVID-19 crisis. Normal operations have been affected by months of shut down, economic downturn, limited hours, and routine flights to mainland halted," said Liz Baker, CEO of Greater Good Charities. "The Paws Across the Pacific flight is urgently needed to make space in Hawaii's shelters for at-risk pets who otherwise wouldn't be able to receive necessary care to survive."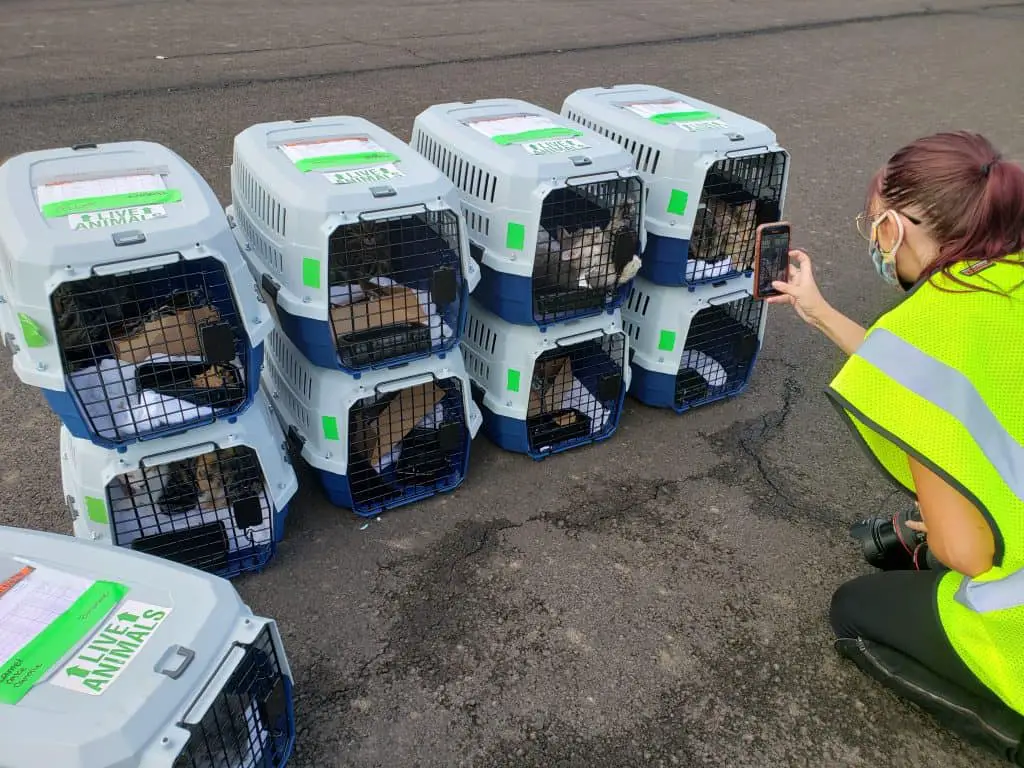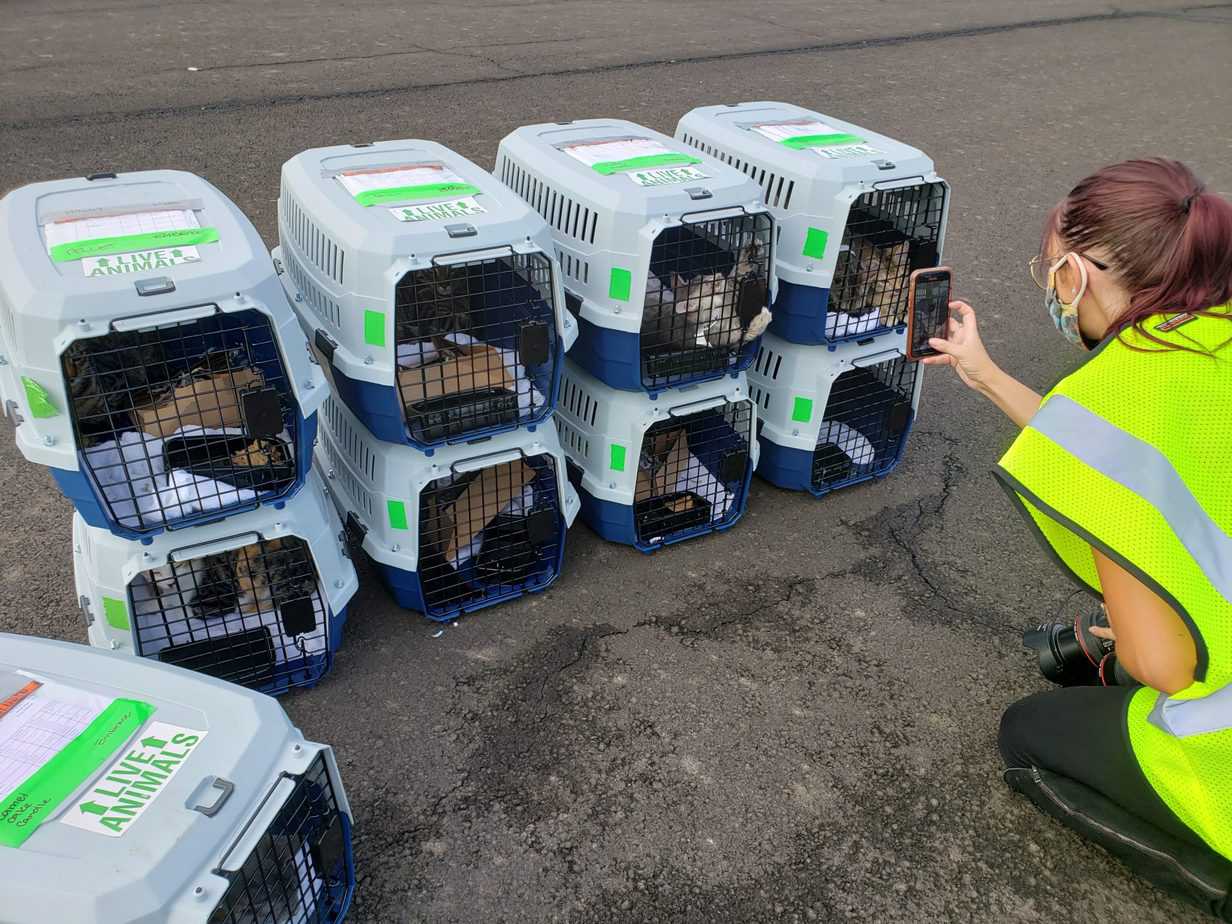 On the evening of October 28, Paws Across the Pacific boarded more than 600 shelter dogs and cats on a chartered Hercules C-130 plane making stops on Kauai, Oahu, Maui, and Hawaii islands. Paws Across the Pacific was launched by Greater Good Charities and Wings of Rescue in partnership with the John R. Peterson Foundation.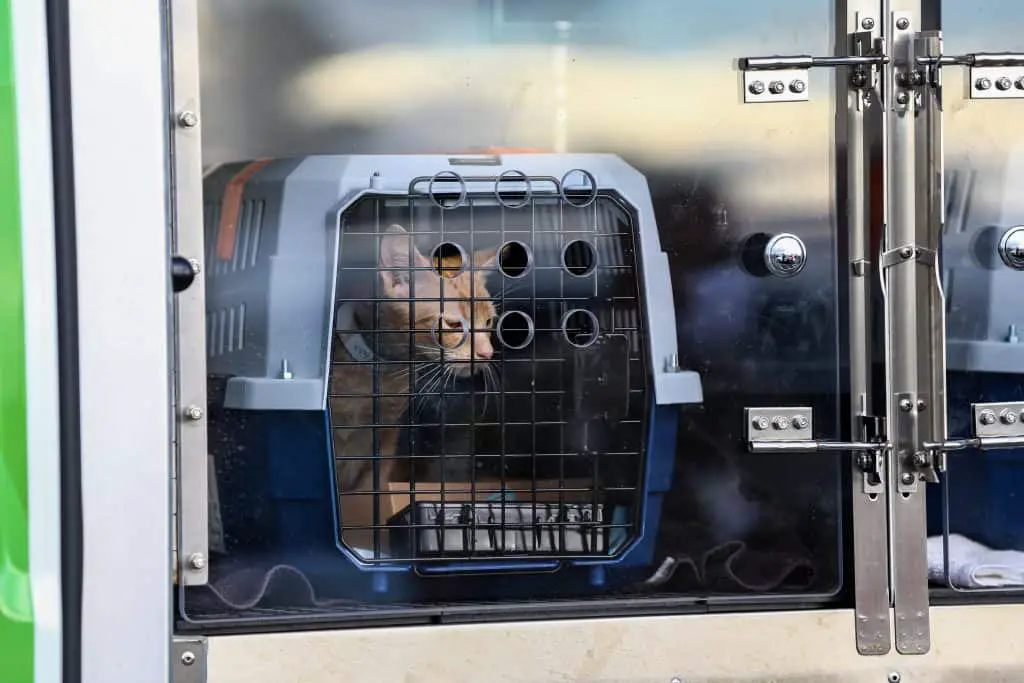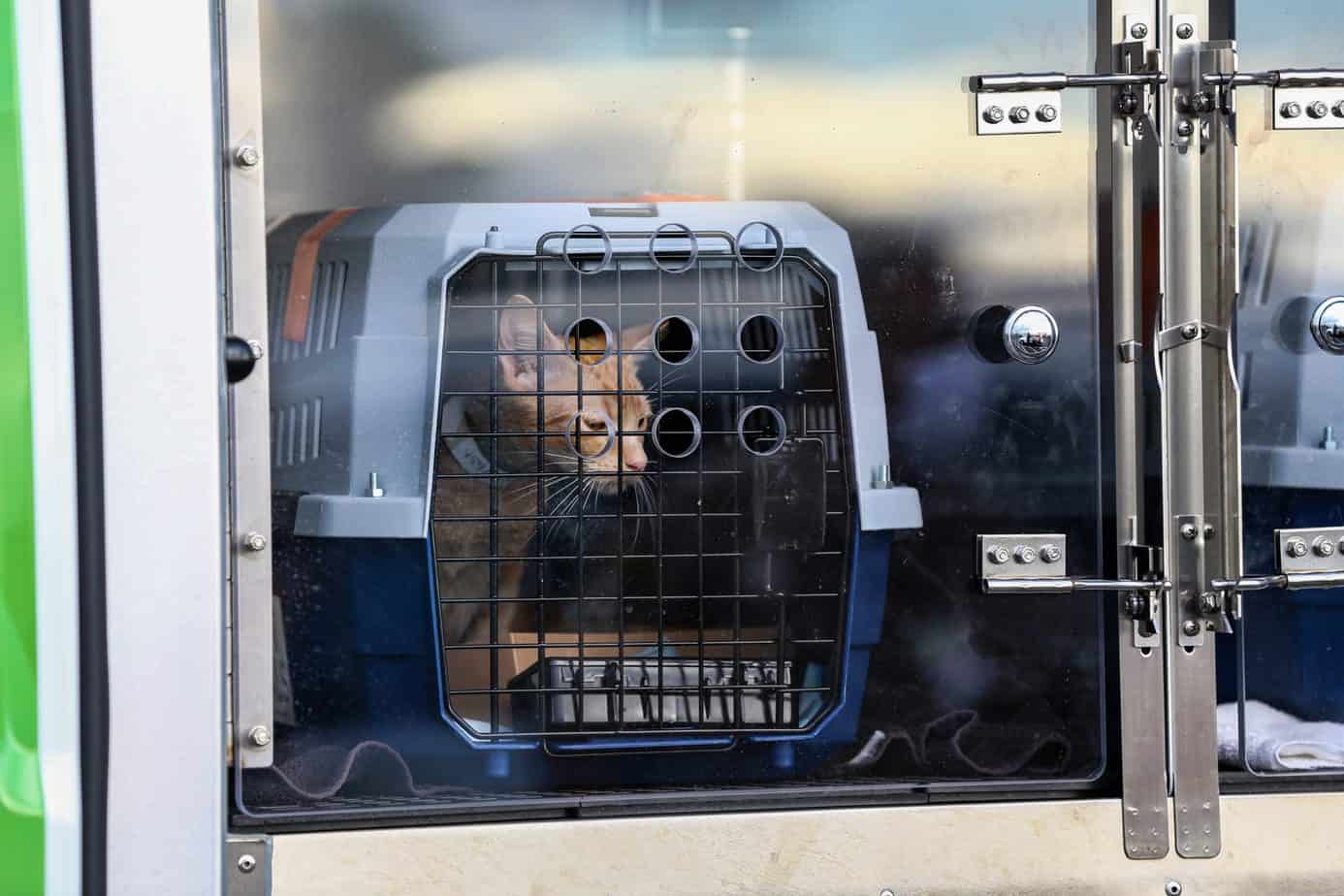 Hawaii shelter partners included the Kauai Humane Society, Hawaiian Humane Society, Lanai Cat Sanctuary, Hawaii Island Humane Society, Maui Humane Society,  Aloha `Ilio Rescue.  The Hercules C-130 with the over 2,500 furry paws arrived at Seattle's Boeing Field in the late morning on October 29, where pet shelters and rescue groups picked up many of the adoption hopefuls. 120 more continued their journey to Walla Walla and Coeur d'Alene.
Among the cats hoping to find their forever families were:
Lady Bug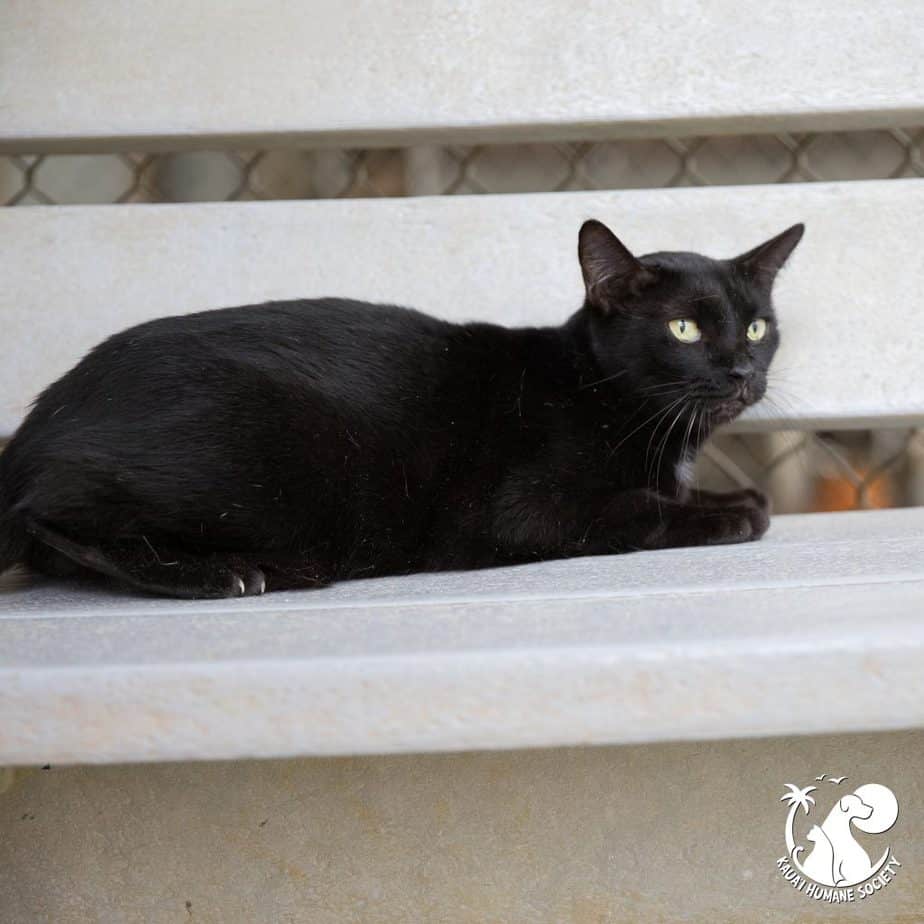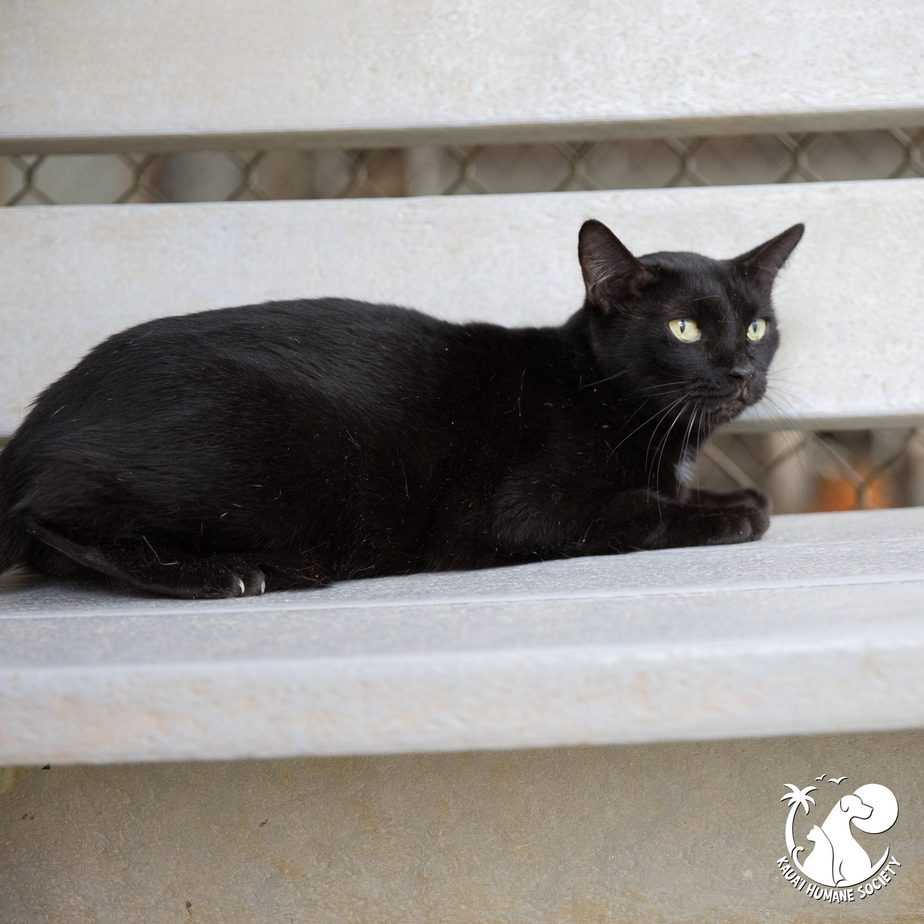 Lady Bug is one of the longer stay cats but not the longest by far. She came in with a litter and then was a surrogate to a second litter!
Sex: Female
Best Guess for Breed: Domestic Short Hair
Best Guess for Age: 5 Years
Approximate Weight: 9 lbs
"I'm Looking For: A nice quiet house and a family who would love a nice calm girl like me. I came to KHS back in February with a litter of kittens, and once I was done nursing them, I took on another litter of orphans. I just loved being a mom! Now, my kittens are all grown up, and I'm still waiting for my chance at a home. I would thrive somewhere that I can set the pace. I enjoy getting pets, but I don't love to be held by new people. I do love my kitty friends!"
Akeela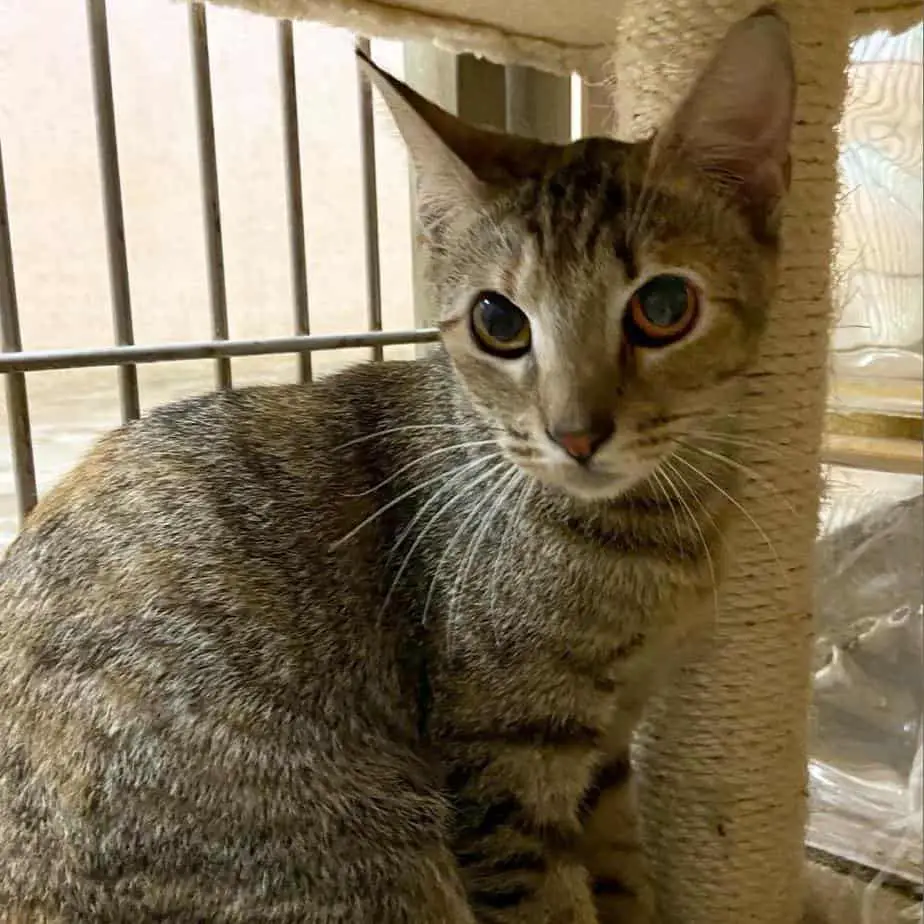 Akeela was surrendered to KHS in January 2020. She was extremely shy and shut down in the shelter, but has blossomed into a loving cat in her foster home. She is playful and great with other cats
Sex: Female
Best Guess for Breed: Domestic Short-hair Mix
Best Guess for Age: 2 years, 3 months
Coloring: Grey and Brown Tabby
Type of Hair: Short
A little bit about me: "My name is Akeela. I am very playful, sweet and sensitive. I am two years old. I like other cats and get along with them well. My favorite thing to do is play with toys and explore. I am very well behaved inside and have neat and tidy cat box manners. I will scout for bugs and keep you safe from them. I really like cuddling on the couch and watching movies at night. I am not a finicky eater. I am shy, at first, so please be patient while coaxing me out. If you have a toy on a string I'll soon be your best friend!"
For information on how to adopt these animals, contact PAWS, The NOAH Center, Seattle Humane, the Humane Society of Skagit Valley, Kitsap Humane, Oregon Humane Society, Humane Society for Southwest Washington, Kootenai Humane Society, Seattle Area Feline Rescue (SAFR), Tracs, Spokanimal, Blue Mountain Humane Society and the Embrace a Discarded Animal Society.
The Paws Across the Pacific airlift was conducted in coordination with the Hawaii Veterinary Medical Association to ensure the safety and health of pets on the flight. In addition to flying pets to their new families, Greater Good Charities and The Animal Rescue Site are providing enrichment and critical medical supplies to assist the shelters and the sheltered pets of Hawaii.
Paws Across the Pacific is made possible with support from the John R. Peterson Foundation, The Animal Rescue Site, Banfield Foundation, VCA Charities, Royal Canin, PEDIGREE Foundation, Tito's Handmade Vodka, Petco Foundation, Healthy Paws Pet Insurance & Foundation, Air Charter Service, Boehringer Ingelheim Animal Health, MuttNation Foundation, Kamaka Air Cargo, and Jackson Galaxy. To learn more about Paws Across the Pacific visit: greatergood.org
About Greater Good Charities
Greater Good Charities is a 501(c)(3) national nonprofit organization, with a 100/100 rating on Charity Navigator, that works to amplify the good in the world to improve the health and well-being of people, pets, and the planet. Since 2007, Greater Good Charities has given over $300 million in cash and in-kind grants to over 5,000 charitable partners worldwide and funded projects in 121 countries. To date, Greater Good Charities has provided $18 million in support for COVID-19 disaster-relief, including cash grants, in-kind supplies, and programmatic support. To learn more about how Greater Good Charities is amplifying the good across the globe, please visit greatergood.org or follow us on Facebook, Instagram or Twitter.  
About Wings of Rescue Wings of Rescue is a donation-based charity flying large-scale transports of at-risk shelter pets from overcrowded shelters and disaster areas to brick and mortar shelters where there is empty kennel space and where no local shelter pets are displaced by the flights.  Since it began to "Let The Fur Fly" in 2012, Wings of Rescue has flown more than 40,000 pets to safety. To donate, please visit www.wingsofrescue.org/donate.