More ABC News Videos | ABC World News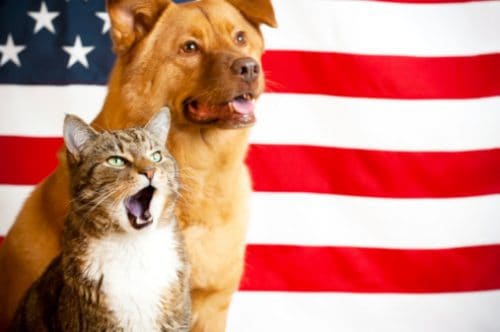 It's official! After announcing last year that the pet retail giant would no longer sell China-made dog and cat treats amid growing concerns about their safety, Petco has officially withdrawn the last of any treats, chews, and rawhides made in China from it's 1,300 retail stores and online.
Rival pet superstore, PetSmart, promises to do the same by March.
The ban on Chinese imported treats is a welcomed one, especially to the thousands of pet parents whose cats and dogs have become ill, even died, after eating the suspect treats. And, this sets an important precedent for pet product retailers moving forward.
From Petco.com,
"As a trusted partner for pet parents, we believe this is the right thing to do, and we're proud to take this step in the best interest of pets," said Jim Myers, Petco CEO. "What we feed our pets matters, and this milestone supports the company's steadfast commitment to putting our customers, partners, animals and the communities we serve first."

Petco has not carried any dog or cat food items from China for several years. The decision to discontinue the sale of China-made treats allows Petco to expand its assortment of safe and healthy alternatives that are made in the U.S. or in other regions around the globe that support complete pet health, including new items from New Zealand, Australia and South America.

"Customer response to our expanded assortment of treats has been great," added Myers. "And we are equally pleased at just how responsive our vendor partners have been in helping us source an entirely new lineup of high quality, predominantly U.S.-made treat and chew alternatives."