If this story wasn't weird enough, the Rally Cat saga continues…
Last week, a little feral kitten made headlines as the "Rally Cat" after he ran across the field during a Major League Baseball game between the St. Louis Cardinals and the Kansas City Royals. Immediately after he was taken from the field, the Cards rallied and won the game.
This was no ordinary story, however. Right after leaving the field, the cat was lost, then snatched up by a fan, then lost again, and finally trapped and found by St. Louis Feral Cat Outreach, who is currently caring for the little guy. (And getting LOTS of press and attention with him)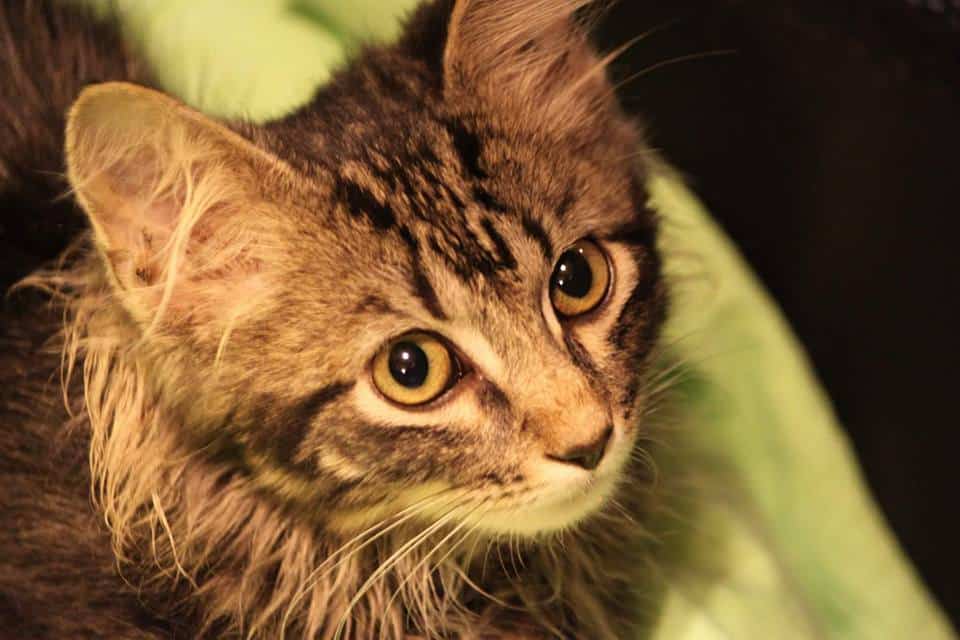 On Wednesday, they released a statement, explaining that "Rally" is in good health. The organization also explained they've received tons of adoption inquiries, including one from the Cardinals, but have not yet decided on Rally's new home:
The Cardinals, however, have already staked a claim on what they specifically referred to as "our" cat. From the St. Louis Post-Dispatch:
"The St. Louis Feral Cat Outreach organization has assured us they will be returning our cat to us after a mandatory 10-day quarantine period," said Ron Watermon, the team's vice president of communications.
In fact, the team is planning a Rally Cat Appreciation Day at Busch Stadium on September 10th, when they plan to raise money for the St. Louis Feral Cat Outreach and officially welcome Rally Cat back to the team.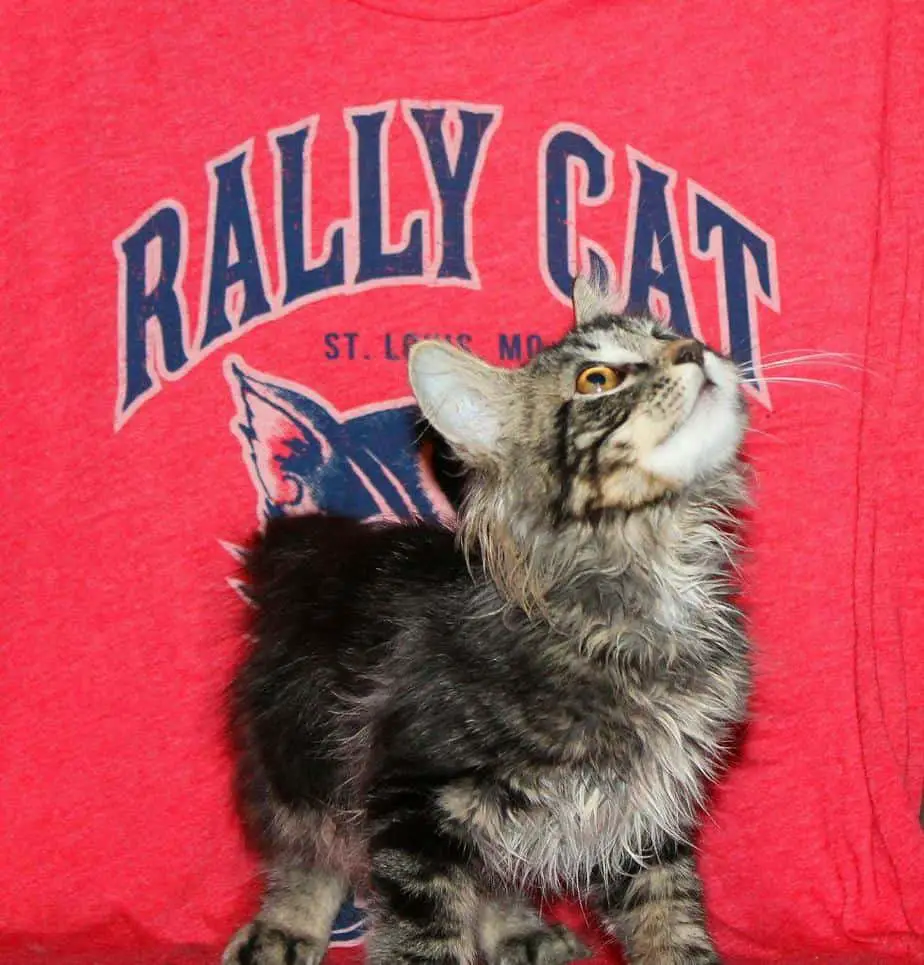 "Rally Cat will be cared for by our team, making the Cardinals Clubhouse his home," Watermon said. "Mike and our players are looking forward to loving and caring for him."
Will Rally Cat be there? That remains to be seen. The feral rescue is saying he isn't gaining weight like they had hoped. So, he is going into 10-day quarantine and then will be neutered. We will have to wait and see!
Do you think Rally Cat should go back to the Cardinals? Weigh in!