UK pet food retailer Pets At Home has issued a voluntary recall of four kinds of its private label brand AVA dry cat food products due to low levels of thiamine (Vitamin B1). The retailer said it was aware of three cats that had become ill after switching to one of the products.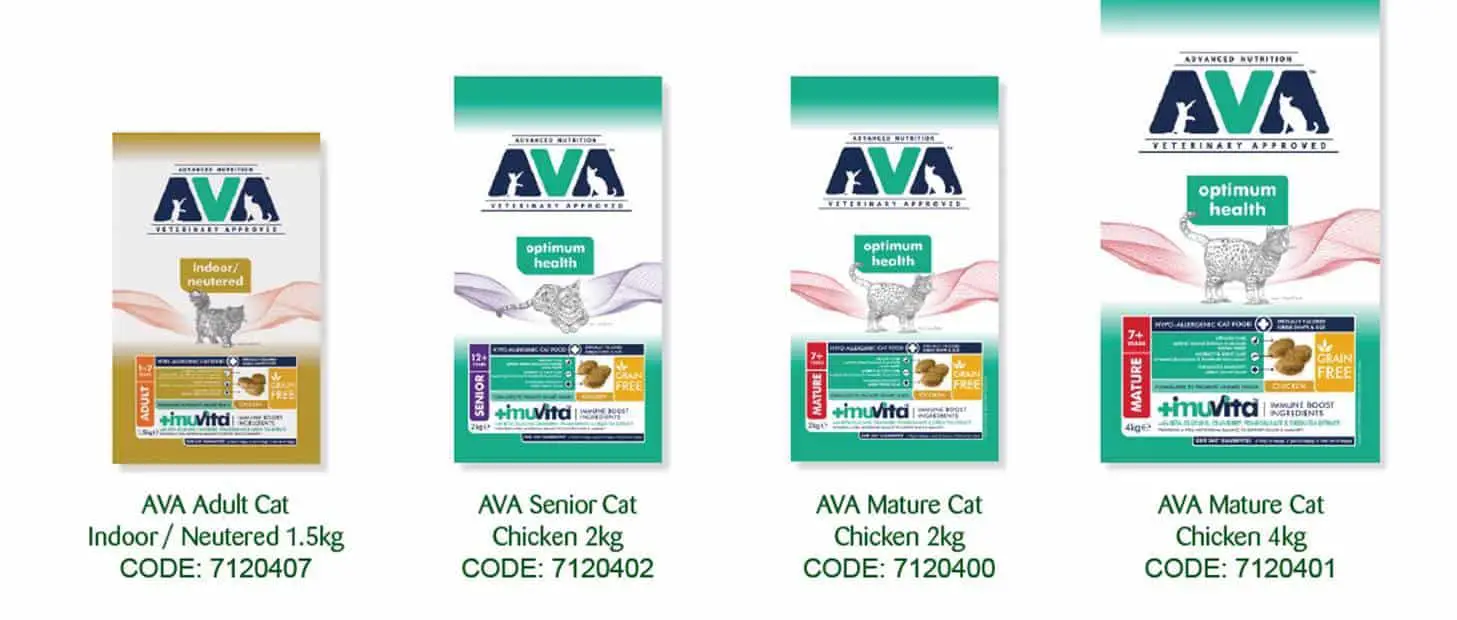 The affected products are:
AVA Mature Cat Chicken 2kg, Code: 7120400

AVA Mature Cat Chicken 4kg, Code: 7120401

AVA Senior Cat Chicken 2kg, Code: 7120402

AVA Adult Cat Neutered Indoor 1.5kg, Code: 7120407
Pets at Home published to their Facebook page and website:
If you have any of these products at home please do not feed them to your cat. Instead please dispose of the contents and return the packaging to any Pets at Home store for a full refund.
An investigation has revealed that, in the four affected products, the level of thiamine (vitamin B1) was much lower than we had specified. Testing confirmed only these four products are affected. We are aware of three cats which, sadly, became seriously unwell four to six weeks after switching to one of the affected products and required veterinary care. All three cats exhibited symptoms of sudden collapse, fitting, widespread twitching and general unsteadiness which are not the classic symptoms of thiamine deficiency. As pet lovers ourselves we recognise that you will be concerned about your own cat. If you have concerns that your cat may be showing any of these symptoms after switching to one of the four affected products then you should stop feeding and seek immediate veterinary advice.
You can also contact one of our customer advisers on 0800 328 4204 for general advice. They will be pleased to help. For everyone at Pets at Home the safety and wellbeing of your pet is our top priority. This is why we have taken immediate action to safeguard your cat; we always put pets first. We deeply regret that this action was necessary and apologise for any distress it may have caused.
Our colleagues in store will be happy to advise you on an alternative diet for your cat while these issues are resolved with our suppliers.
Pets at Home launched the AVA (Advanced Veterinary Approved) dog and cat food last July. Their products include dry kibble and wet pate and chunks. The food is available exclusively at Pets at Home stores and online.
The following is a video of a cat affected by thiamine deficiency, posted by Veterinary Neurology: