Ozona Organics, LLC of Ozona, Texas, is recalling its Ozona Organics Dog, Cat, Equine, and Swine Probiotics (intended for animal use) are being recalled in their entirety. The recall also includes human products under the names Ozona Probiotics and GoHealthy Probiotics.
Ozona Organics is voluntarily recalling these products because of high water activity in the formula that provides a potential for microbial growth, which may be harmful. Although, no illnesses have been reported to date in connection with this problem.
The distribution dates for affected animal products are from August 2021 through July 2023. The recalled lots were distributed through the company's website, www.ozonaorganics.com.
Ozona Organics Probiotics for Dogs and Probiotics for Cats come in 4-ounce, blue glass bottles with droppers. Ozona Organics Probiotics for Equine and Probiotics for Swine come in 1-gallon, white plastic bottles with handles.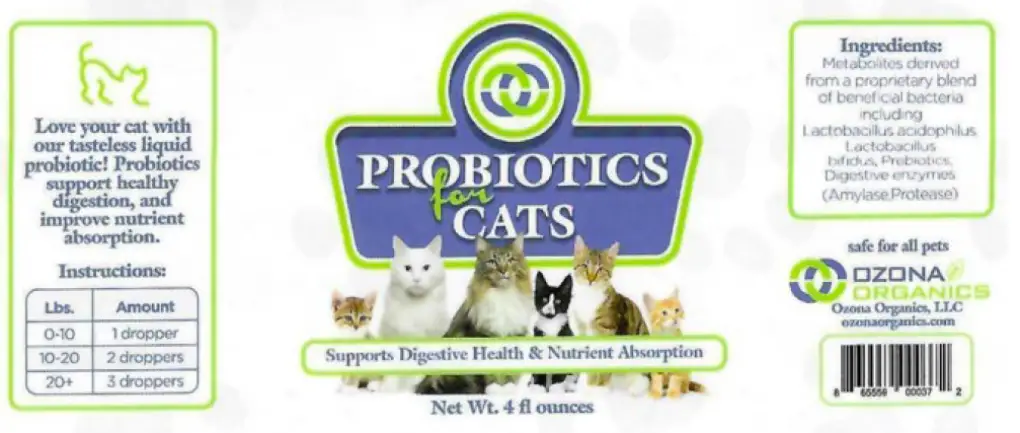 Consumers who have purchased the affected products are urged not to consume the products and instead dispose of them. Consumers with questions may contact Ozona Organics, LLC at (325) 203-4026 from 9:00 am – 4:00 pm CT, Monday-Friday.
The Catington Post is reader-supported. That means, if you make a purchase through links on our site, we may earn an affiliate commission. All images and names which are not the property of The Catington Post are the property of their respective owners.