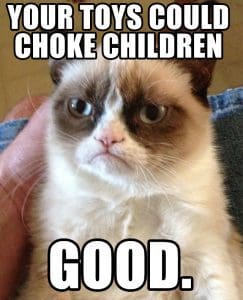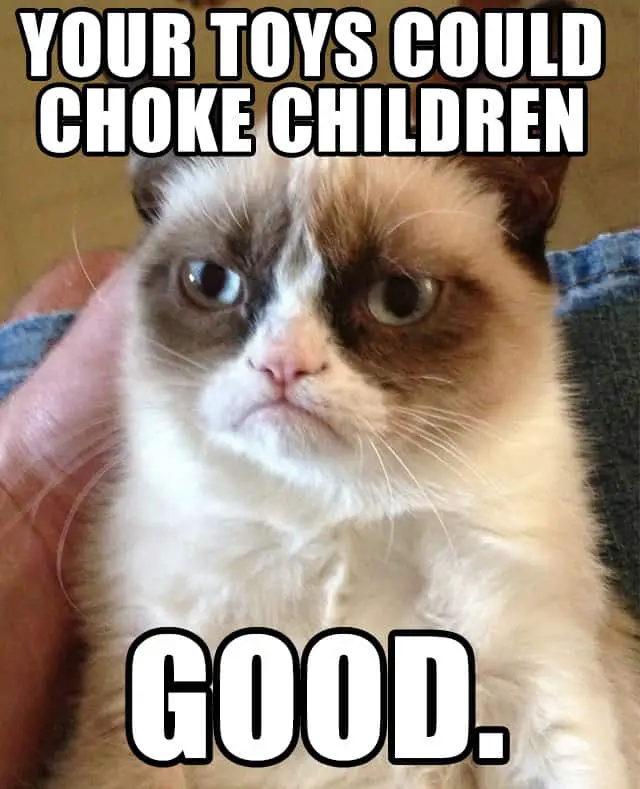 Grumpy cat would be so proud.
Three styles of the sourpuss' stuffed toys, manufactured by Ganz, have been recalled because the eyes could detach and pose a choking threat to children.
The recalled toys include an 8-inch Grumpy Cat in laying position, a 5-inch long sitting Grumpy Cat and a 4-inch Grumpy Cat key clip. The toys are multi-colored in white with dark brown, light brown and gray fur material. Grumpy Cat toys have blue crystal eyes with the eye lids half closed, a down-turned mouth and white whiskers. This toy is labeled for ages 3 and older. The Grumpy Cat key chain has a black plastic key clip at the top of the cat's head. The recalled toys have batch numbers 86754 or 224861, and model numbers printed on the sewn-in label located near the tail of the cat.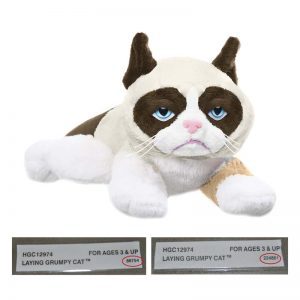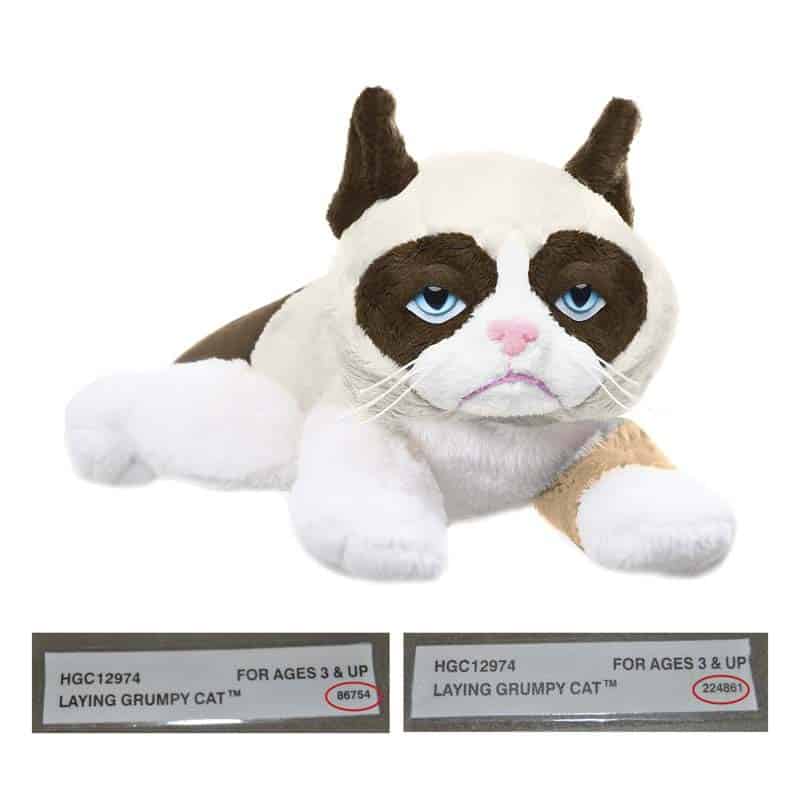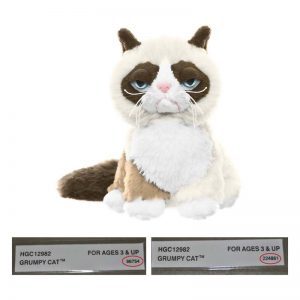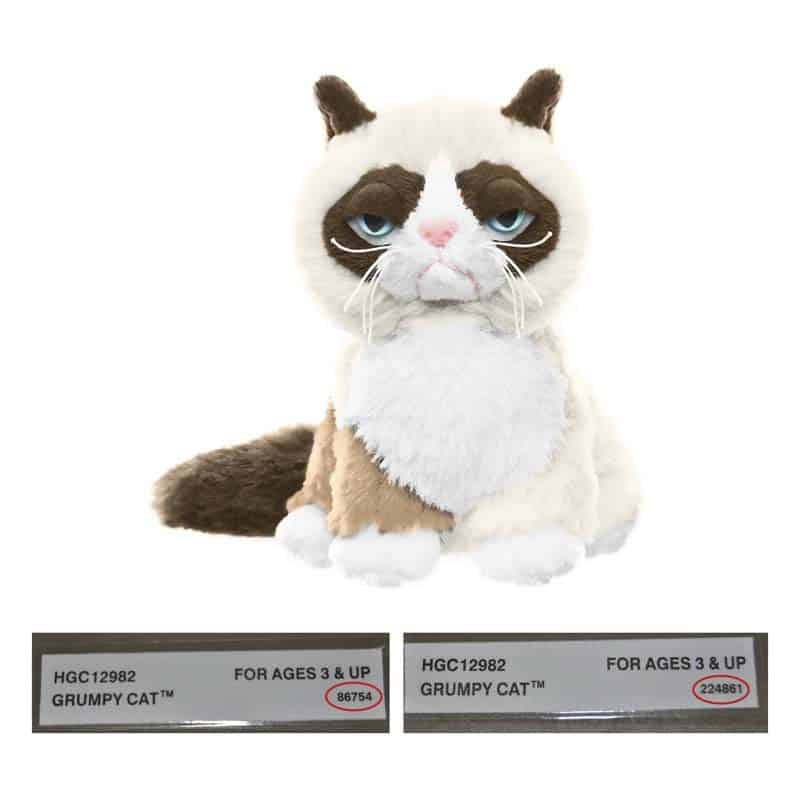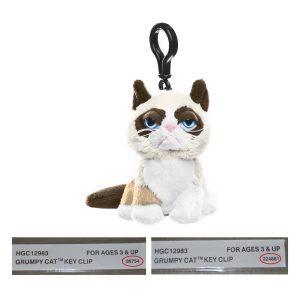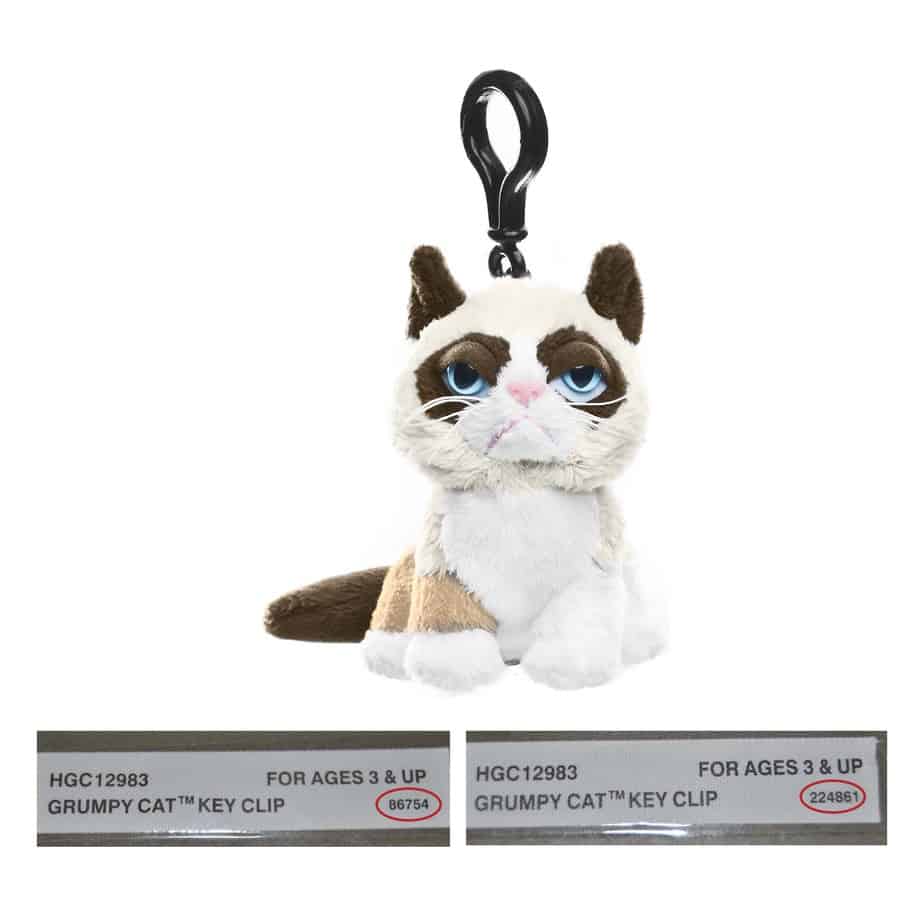 Recalled toys model and batch numbers are:
| | | | |
| --- | --- | --- | --- |
| Description | Model | Batch 1 | Batch 2 |
| Grumpy Cat 8″ Laying | HGC12974 | 86754 | 224861 |
| Grumpy Cat 5″ Sitting | HGC12982 | 86754 | 224861 |
| Grumpy Cat Key Clip | HGC12983 | 86754 | 224861 |
The U.S. Consumer Product Safety Commission has received six reports of the eyes detaching from the Grumpy Cat toys.  No injuries have been reported.
Consumers should immediately take the recalled toys away from children and contact Ganz for a free replacement Grumpy Cat product of equivalent value or a full refund.
The toys were sold at gift, drug and toy stores including hospitals, museums and gift shops nationwide from December 2013 through January 2014 for about $8 to $10.
For more information, contact Ganz at (800) 724-5902 between 9 a.m. and 6 p.m. ET, Monday through Friday or online at www.Ganz.com and click on Recall Info.