Rachel Sheets was driving down Florida Avenue in Tampa, Florida, on July 1st when she saw something she described as, "horrific."
She saw a cat fly out of the window of the car in front of her. In complete disbelief, she couldn't tell if the cat had jumped out or was thrown. "In my mind, I wanted to believe it jumped," Sheets told ABC Action News. But, the car never slowed down.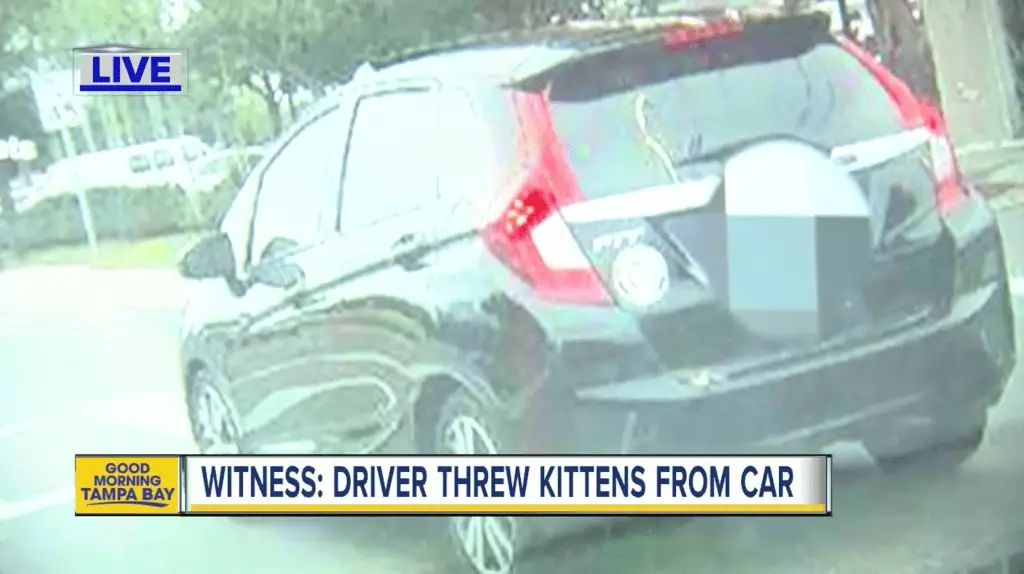 Sheets followed the vehicle, trying to get the plate number and photos of the driver. That's when, to her horror, the car's window rolled down again. "The person actually hanging the kitten outside the car and dropping that kitten out of the car," she said.
The car ran over both kittens after they were dropped out of the car. Neither of them survived. Sheets kept following the car but she lost them when it turned a corner. She submitted several photos and a license plate number and filed a report with the Tampa Police Department and Hillsborough County Animal Cruelty investigators who are looking into the case. The Humane Society of Tampa Bay is now offering a reward for information leading to an arrest.
The Humane Society of Tampa Bay has said if you have any information on who the driver may be, please contact the Hillsborough County Pet Resource Center at  (813) 744-5660 or call Tampa Police.