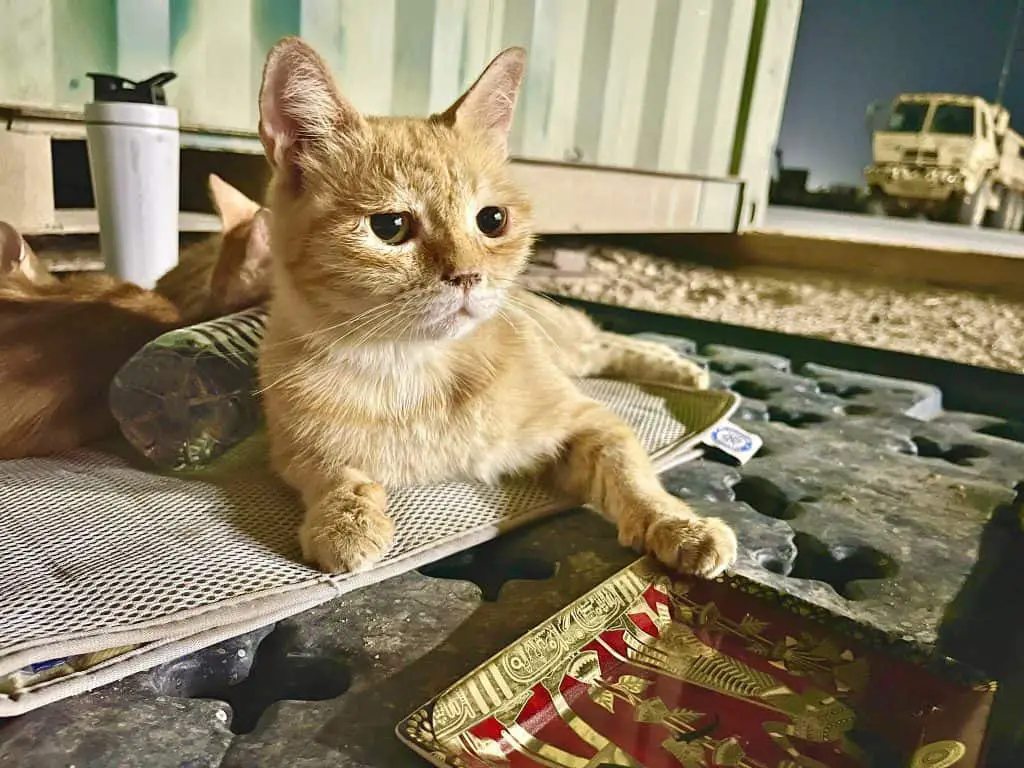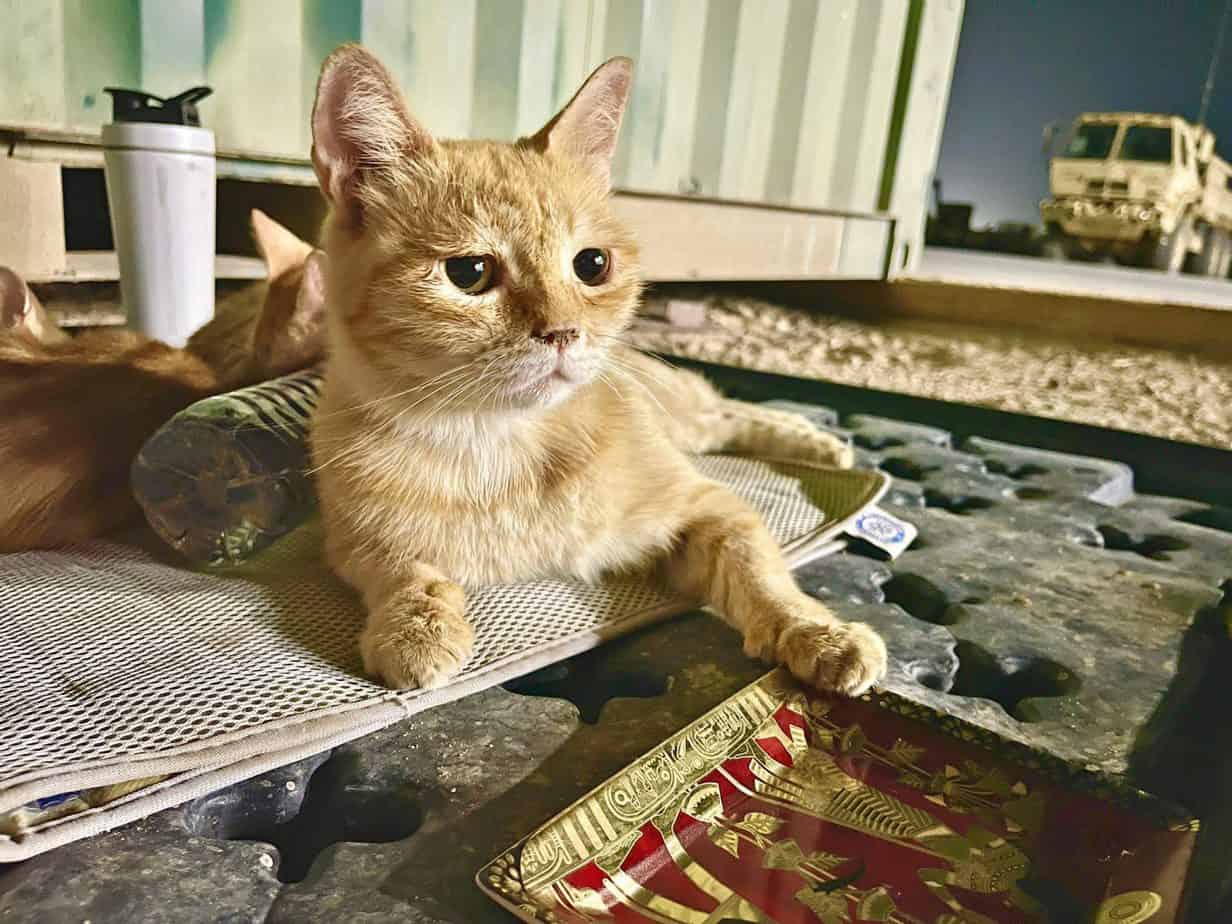 Being a soldier on active duty in the Middle East comes with challenges, but there are some things that bring comfort while away from home. That's exactly what happened when Sergeant Kelsey ended up creating a close bond with the cat she named Sergeant Whiskers, who she is now desperately trying to get relocated back to the U.S., where she can live out her life with her friend and caregiver. Sgt. Kelsey has turned to Guardians of Rescue to help safely relocate Sgt. Whiskers and her two kittens.
 
"We are honored to help relocate these pets back to the soldiers' home states, so they can live with their families," explains Robert Misseri, president and co-founder of Guardians of Rescue. "But it's something that we can't do alone. We have to have the support from the public in order to help make a mission like this be successful."
 
Just six weeks into Sgt. Kelsey's tour, a cat started hanging around. She felt she had to do something to help, because the cat was clearly in trouble. She was malnourished, had wounds on her eyes and nose, and her tail was broken. Sgt. Kelsey made it her mission to help her as much as she could.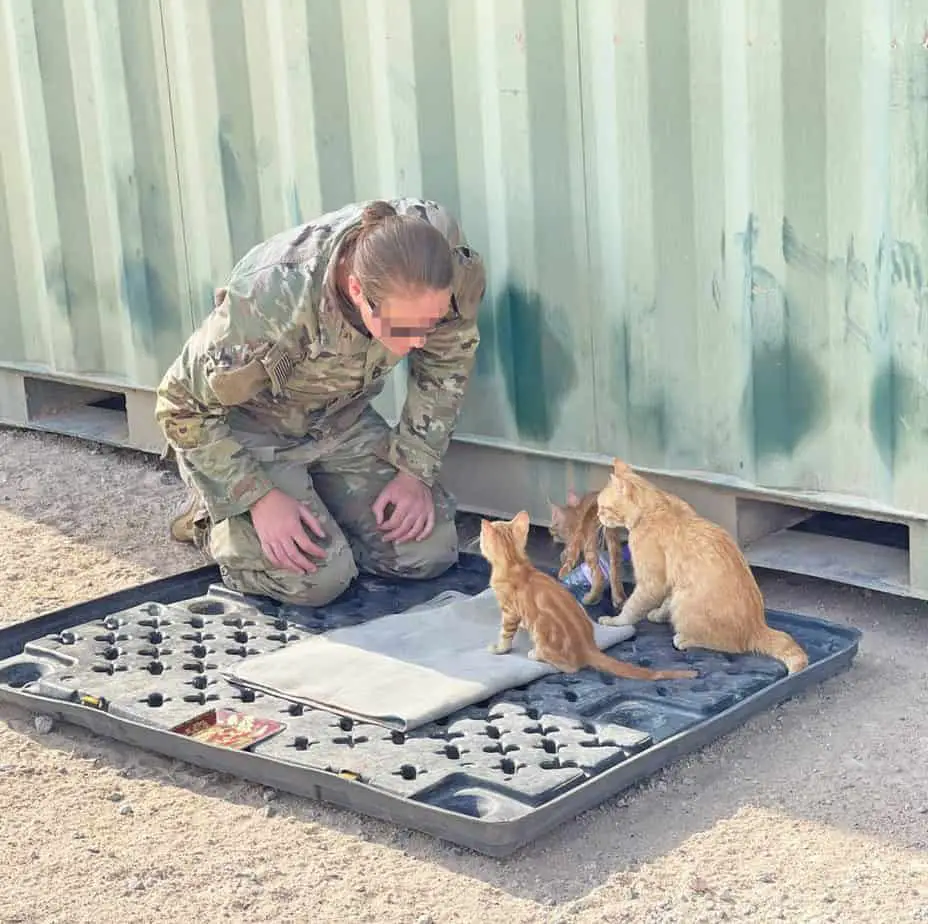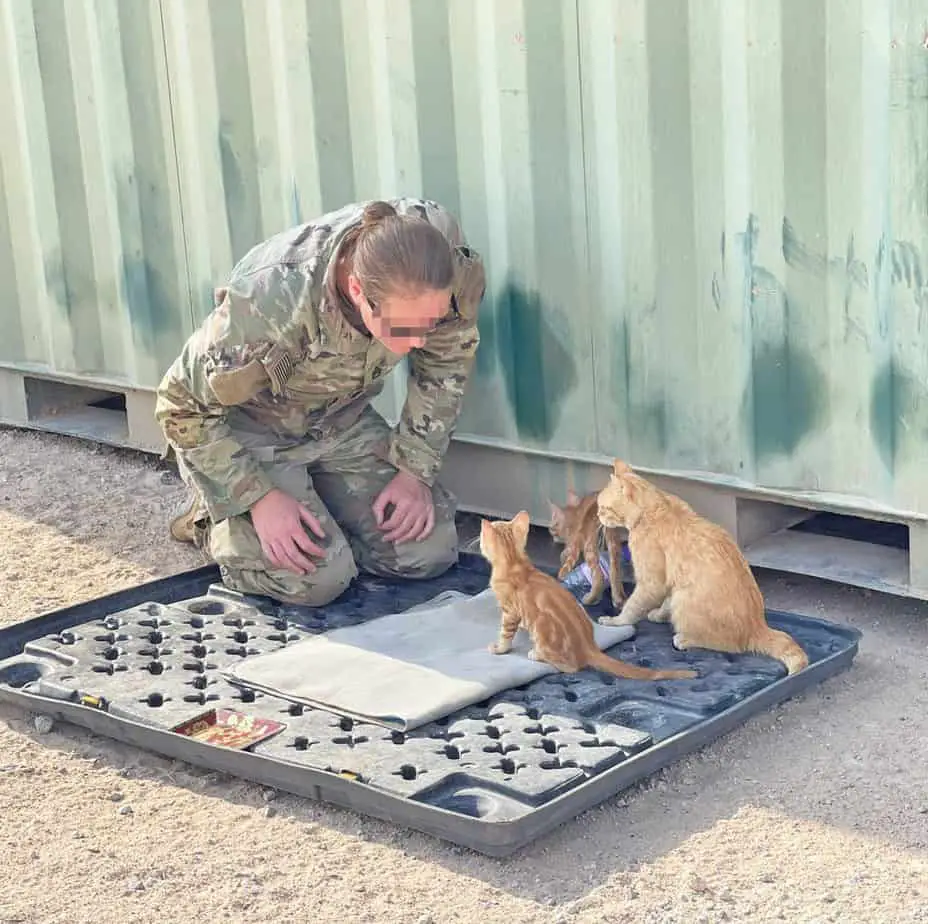 The 126-degree temperatures were difficult for anyone to take, but especially for a wounded cat that lacked access to food and water. Sgt. Whiskers, as she was named, was soon discovered to be a recent new mother who was likely still nursing her babies. She ended up leading Sgt. Kelsey to the area where her babies were, and there were surprisingly two still alive. The cat and her kittens provided comfort, strength, and peace to the soldiers in a harsh environment.
 
Unable to bring themselves to leave their furry friends behind in a place that is inhospitable to such animals, the soldiers are desperate to have them relocated back to the U.S., where they can live out their life in comfort and safety. The process to relocate to the pets to America is not easy, but the challenges can be met, and the mission can be successful.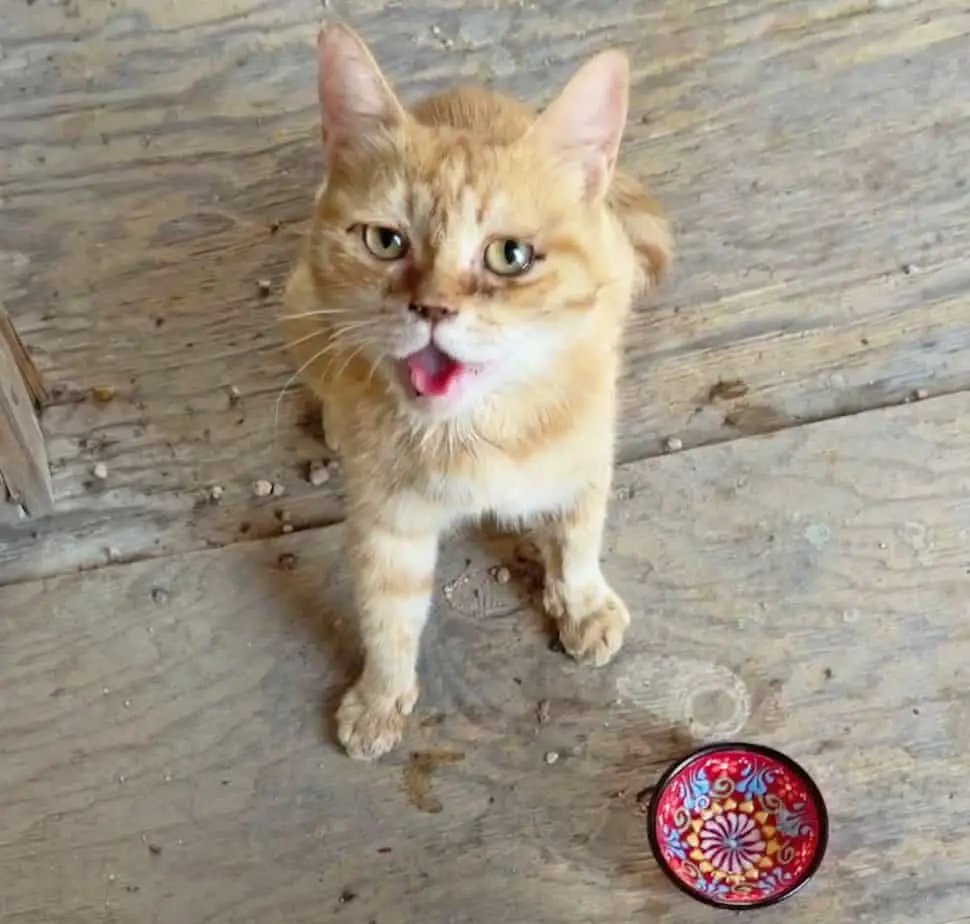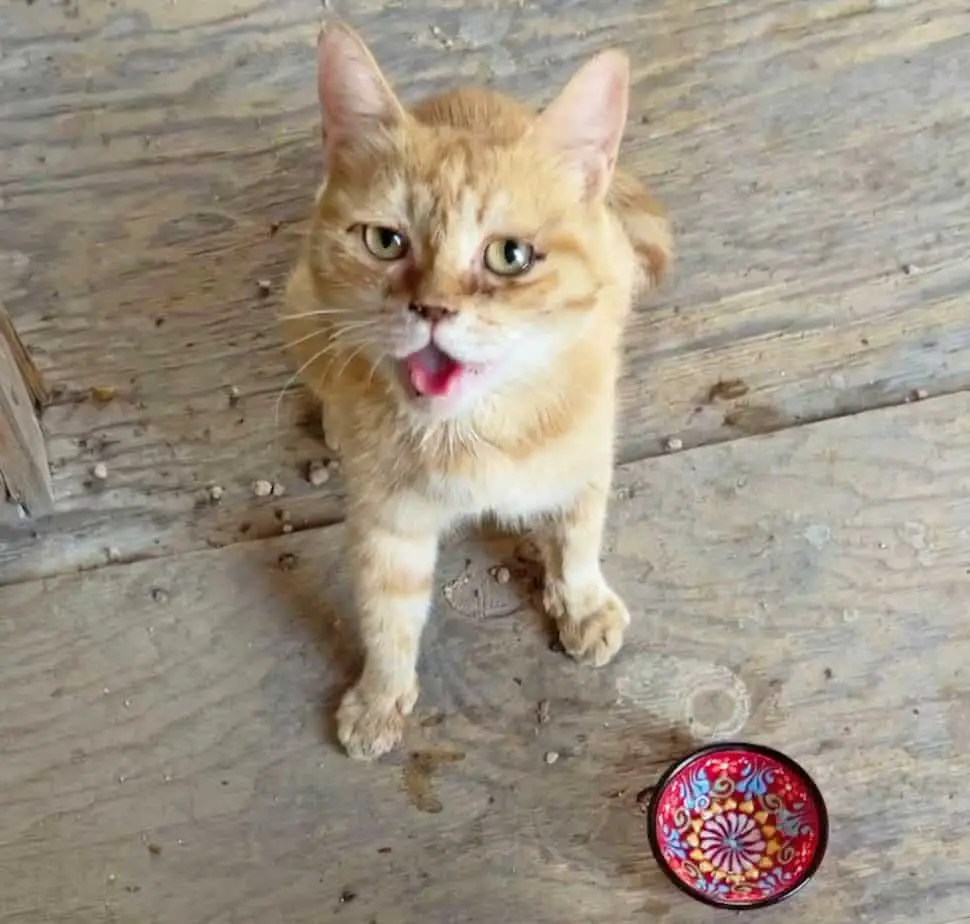 "The costs for relocating the pets add up quickly for medical care, airfare, fees, and more," added Misseri. "But we want to provide the support to our soldiers and we will do everything we can to help their wish come true. We appreciate any donations to help get Sgt. Whiskers and her babies to safety."
 
To make a donation to help relocate Sgt. Whiskers and her babies to the U.S., visit the site: https://guardiansofrescue.networkforgood.com/projects/139850-saving-sergeant-whiskers.
 
Guardians of Rescue provides assistance to animals out on the streets and investigates animal cruelty cases. It is located in New York, but it helps animals in many places around the country. It is also instrumental in helping military members with their pets. To learn more, get involved, or to make a donation to support the Guardians of Rescue, log onto www.guardiansofrescue.org.
 
About Guardians of Rescue
Based in New York, Guardians of Rescue is an organization whose mission is to protect the well-being of all animals. It provides aid to animals in distress, including rehabilitation, assisting other rescue groups, and providing support to families, both military and not, who need assistance due to economic factors. To learn more about Guardians of Rescue, visit the site at www.guardiansofrescue.org.