We found some of the most interesting (and some strange!) world records – held by cats! Do you think your cat could beat any of these Guinness World Records? Tell us about your special kitty!
Longest Tail on a Domestic Cat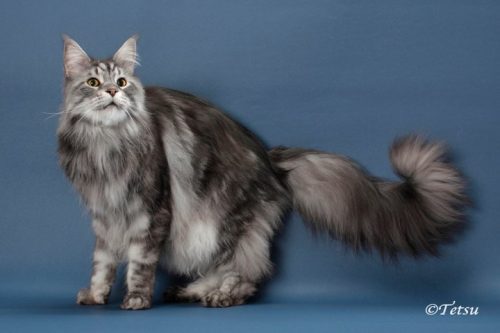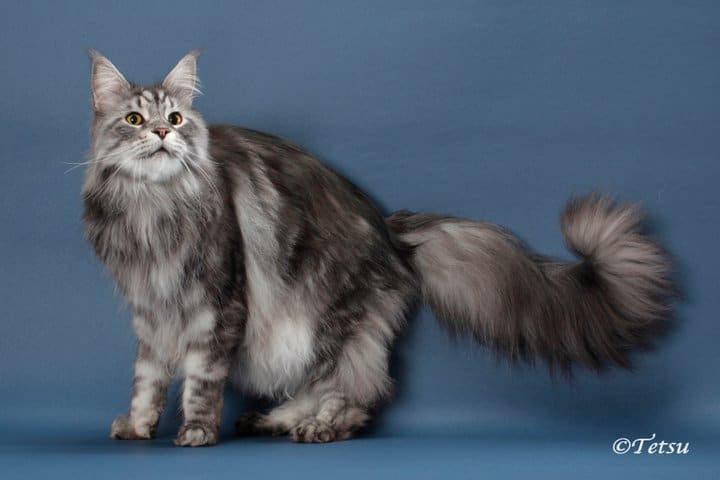 The world's longest domestic cat tail measured 16.34 in on 2/13/11 and belongs to Mymains Stewart Gilligan, or Stewie, who lives with his owners, Robin Hendrickson and Erik Brandsness , in Reno, Nevada. Stewie now holds two Guinness World Records titles, as he is also the longest domestic cat at 48.5 in long.
Loudest Purr by a Domestic Cat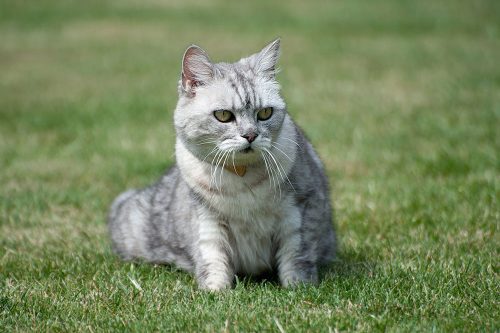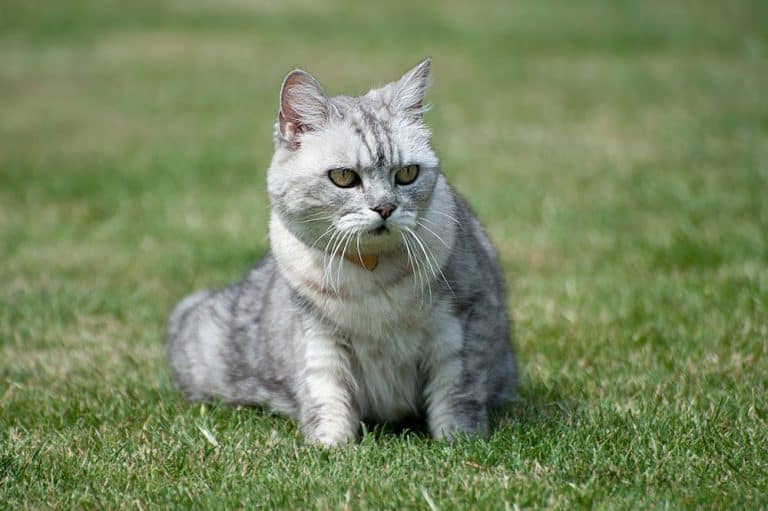 The loudest purr by a domestic cat is 67.7 dB and was achieved by Smokey, owned by Lucinda Ruth Adams, Northampton, UK, on 3/25/11. Smokey achieved the record in his home, where he felt relaxed and happy. Accessories used during the record attempt include a grooming brush, slices of ham and stroking by hand.
Longest Cat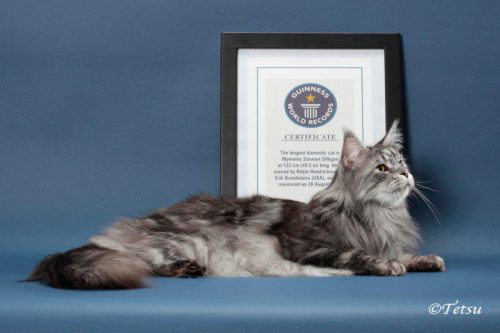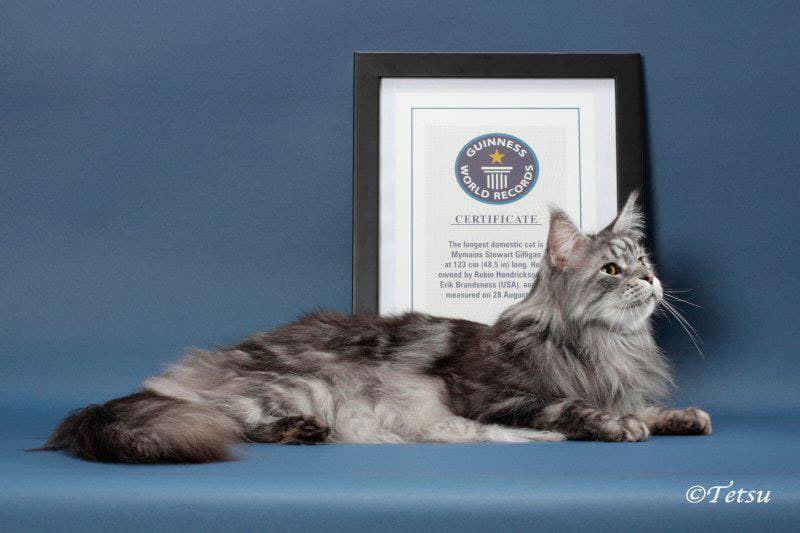 The longest domestic cat is Mymains Stewart Gilligan at 48.5 in long. He is owned by Robin Hendrickson and Erik Brandsness and was measured on 8/28/10. Stewie is a five-year-old Maine Coon. Photo courtesy of Facebook
Most Toes on a Cat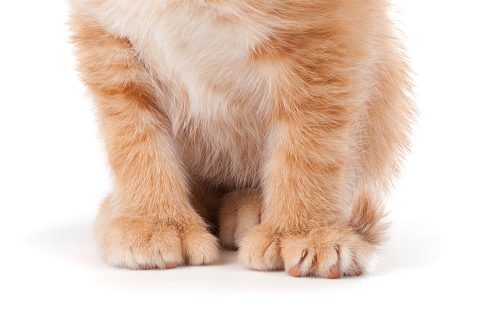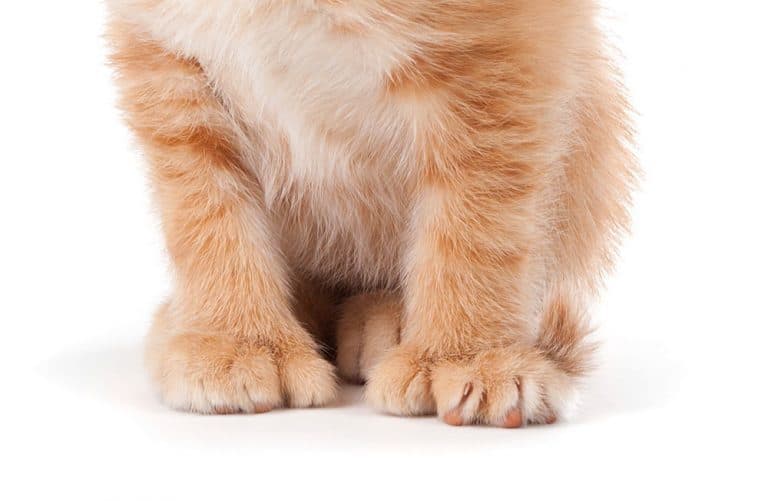 The world record for the cat with most toes belongs to Jake who has 28 toes – 7 on each paw! Jake lives in Ontario, Canada with his owners, Michelle and Paul Contant. Each toe has its own claw, pad and bone structure. Jake is a male ginger tabby cat.
Oldest Cat Ever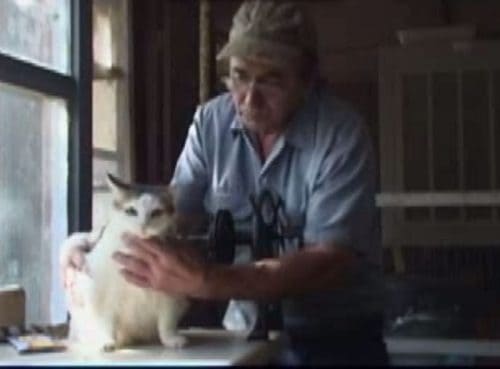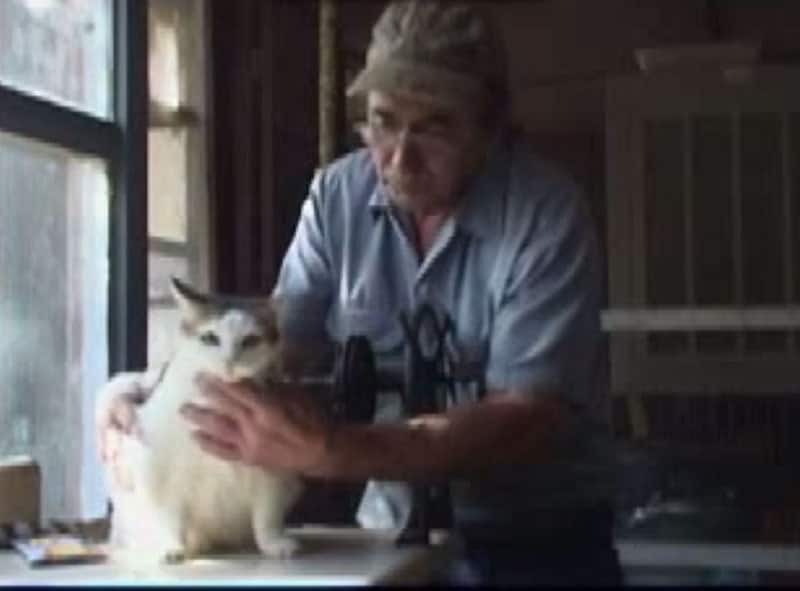 The oldest cat ever is Creme Puff who was born on 8/3/67 and lived until 8/9/05 – an amazing 38 years and 3 days! Creme Puff lived with her owner, Jake Perry, in Austin, Texas.
Cat with the Longest Fur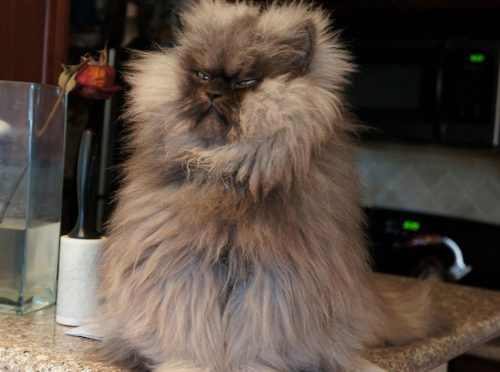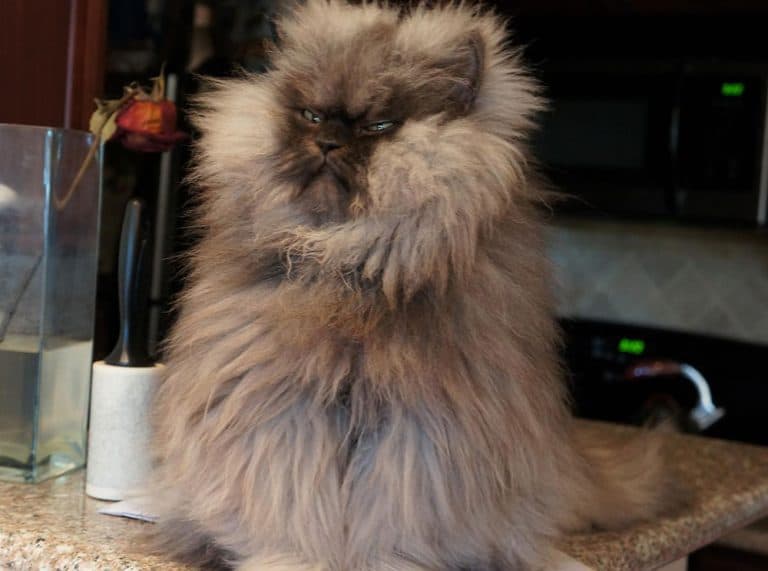 Colonel Meow, a Himalayan-Persian cross-breed holds the world record for longest fur on a cat. The two-year old had fur that reached 9in. Photo courtesy of Facebook.