Three cats were thrown from the passenger side of a vehicle in front of an animal shelter in the Poconos, and it was all caught on surveillance video.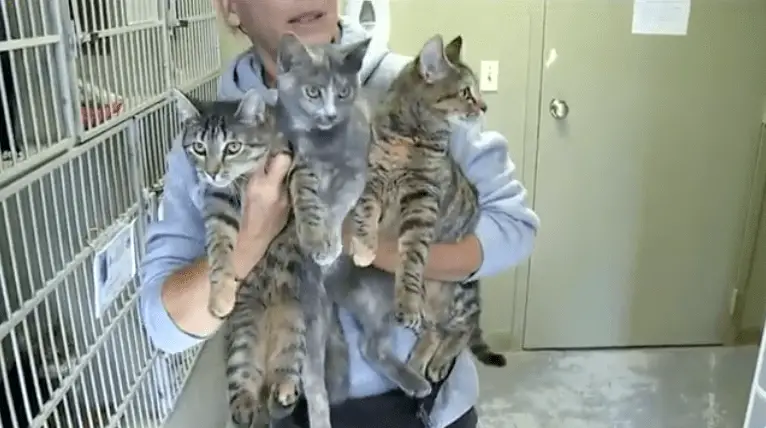 A volunteer at the AWSOM animal shelter near Stroudsburg, Pennsylvania was coming to work and saw three kittens at the end of the driveway. Sadly, it's fairly common for people to leave animals in front of the shelter. "We do have security cameras and we always pull up to see what might have happened and we saw that horrific, just very sad video," said board president Sandra Fellin.
The video shows a dark SUV pulling up to the front of the shelter and tossing two cats out onto the grass. Then, tossing out a third cat and taking off. Volunteers say not only was it heartbreaking the way the cats were dropped off, but it's especially difficult because the shelter is at capacity.
"They were obviously home pets. They are not sick. They don't have fleas. They seem well fed and are socialized. So if you were or had these animals and loved them that long, how can you possibly kick them out and throw them out literally across the yard? It's just so disturbing," said Fellin.
Despite being full, the shelter took the kittens (estimated to be about 6 months old) and named them Flo, Florence, and Flora.
Shelter directors have reported the incident to police and are asking anyone with information to come forward.