Are you the type to get up at the crack of dawn and shop on Black Friday or do you prefer to shop from the convenience and comfort of your cat-themed pajamas? Either way, there's no denying shopping season is well underway. And those of us who share our homes with cats are sure to include them in our shopping plans!
With so many stores having huge sales, it can be difficult to plan and navigate your way around to find the absolute best deals. So, to help you (and your cat) out, we've compiled a list of all the best Black Friday deals for cats! Happy shopping!
We will update this list as new deals are announced, so keep checking back!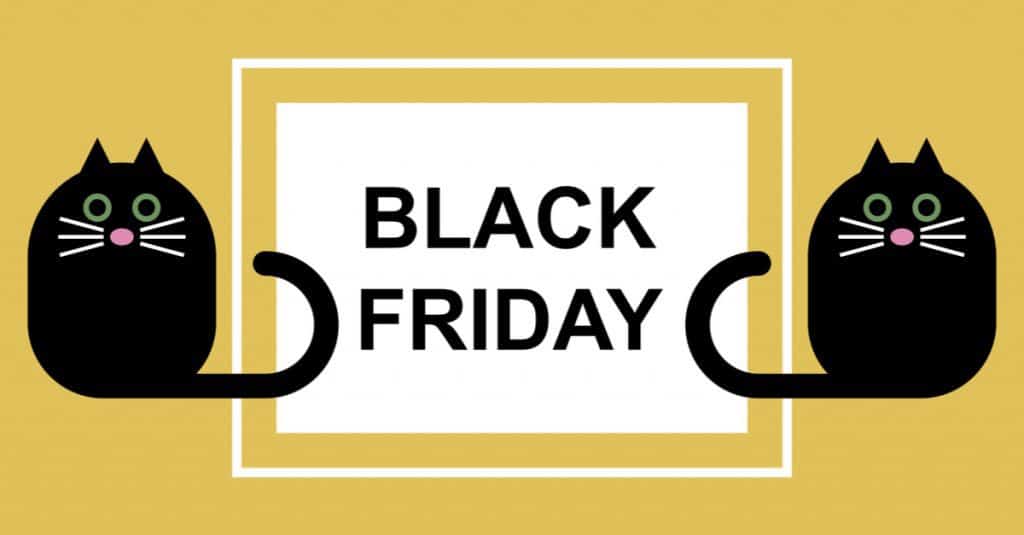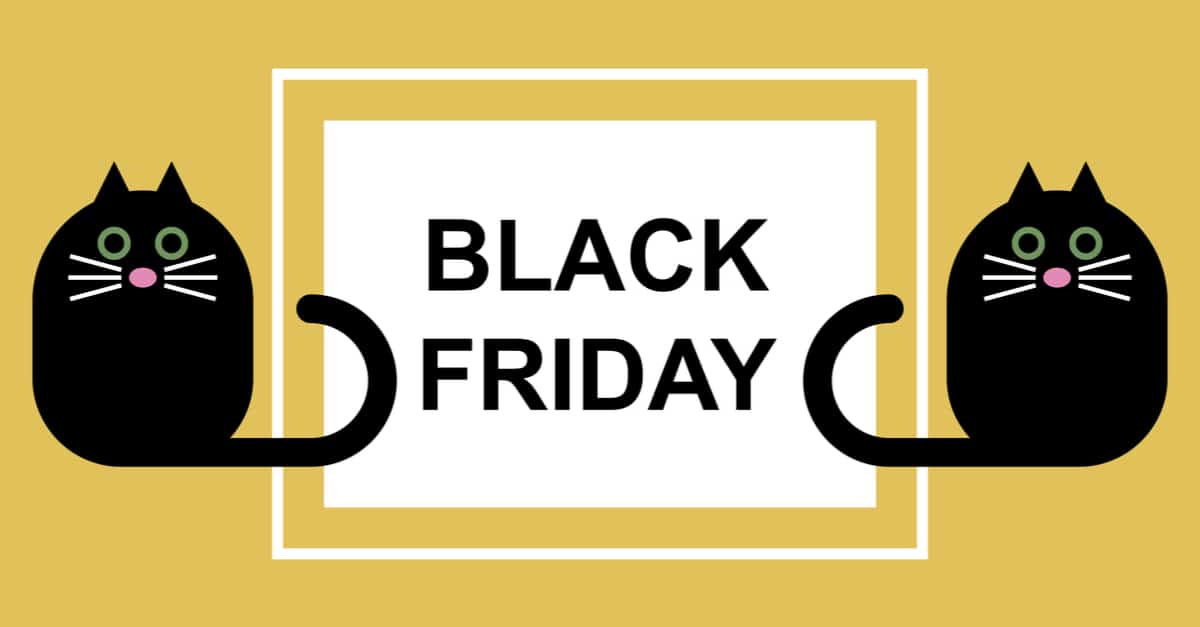 Target
Open Thursday 5:00pm – 1:00am, Friday doors open at 7:00am
40% Off all Boots & Barkley pet beds
Petco
Closed on Thanksgiving. Contact your local store for sale times (usually 8am)
50% Off all cat food variety packs (including Weruva, Tiki Cat, Halo, Blue, BFF, and more)
50% Off Blue and Halo dry food
Bogo Free ALL cat treats
Bogo 50% Off WholeHearted cat food
Bogo Free All Comfort Zone Calming products
50% Off SoPhresh Cat Litter
Buy 2 Get 1 Free Leaps & Bounds cat toys
PetSmart
Closed on Thanksgiving. Open Friday 7am to 9pm
Tidy Cats 35-pound pails for $10.99
50% Off holiday cat toys
BOGO Free Greenies and Temptations cat treats
Amazon
Amazon's Holiday Deals deals are up now, and other items will be on sale from now until Black Friday. Since Amazon is an online store, new sales will go live 24 hours per day.
We will update with specific cat products as they are listed!
Chewy
Chewy.com has a number of deals already live, and will continue to put more cat products on sale leading up to Black Friday and Cyber Monday. We will update with specific products as they're listed!
Farm & Home Supply Center
Doors open 7am Friday
Up to $5 Off premium cat food (brands include Whole Earth Farms, Taste of the Wild, Wildology, Fromm, Nutro, Natural Balance, Canidae, and others
$6.99 40-lb bags of Tidy Cats non-clumping litter
25% off all toys
25% off all treats
Tractor Supply
Doors open at 6am Friday
Tidy Cat Instant Action 35-pound pails $8.99
Walmart
Door open 6am Thanksgiving Day
• Shark Navigator Lift-Away Pet Vacuum $84
Kmart
Opens 6am Thursday and Friday
• $8 pet beds and pads
Meijer
Doors open 6am Thursday
2 for $20 35-lb pails of Tidy Cats cat litter (Thursday only)
BOGO Free Rachel Ray and Iams dry cat food (Thursday only)
BOGO Free Blue Buffalo cat treats (Thursday only)
BOGO Free Temptations cat treats
Pet Supplies Plus
Regular store hours. Specials deals all weekend!
BOGO Free all cat toys (Friday Only)
BOGO Free Tidy Cats 20-lb jugs (Friday Only)
BOGO Free Temptations cat treats (Friday Only)
Tidy Cats 35-lb pails $7.98 (Friday Only)
BOGO Free select cat toys (all weekend)
BOGO Free select cat apparel & accessories (all weekend)
PetSafe ScoopFree Litter Box $79.99 (all weekend)
BOGO Free Dry Cat Food from Wellness, Tiki Cat, Fussie Cat, and Blue Buffalo (all weekend)
BOGO Free Stella & Chewy's Freeze-Dried Cat Food (all weekend)
BOGO Free cat treats from Applaws, Friskies, Pet Greens, and Emerald Pet
BOGO 50% Off wet cat food from Tiki Cat, Wellness, Essence, and Muse
Pet Supermarket
Doors open 9am Friday, Sale 11/29 – 12/2
$100 Off Jump 58″ cat tree
BOGO Free Stella & Chewy's wet cat food
Buy 10, Get 10 Free Weruva BFF cans and pouches
2 for $3 Temptations cat treats
50% Off NaturVet supplements and grooming products
Fresh 4 Life 35-lb pails of clumping cat litter $9.99
Buy 2, Get 1 Free Merrick Purrfect Bistro canned food
$15 Off World's Best Cat Litter 28-lb bag