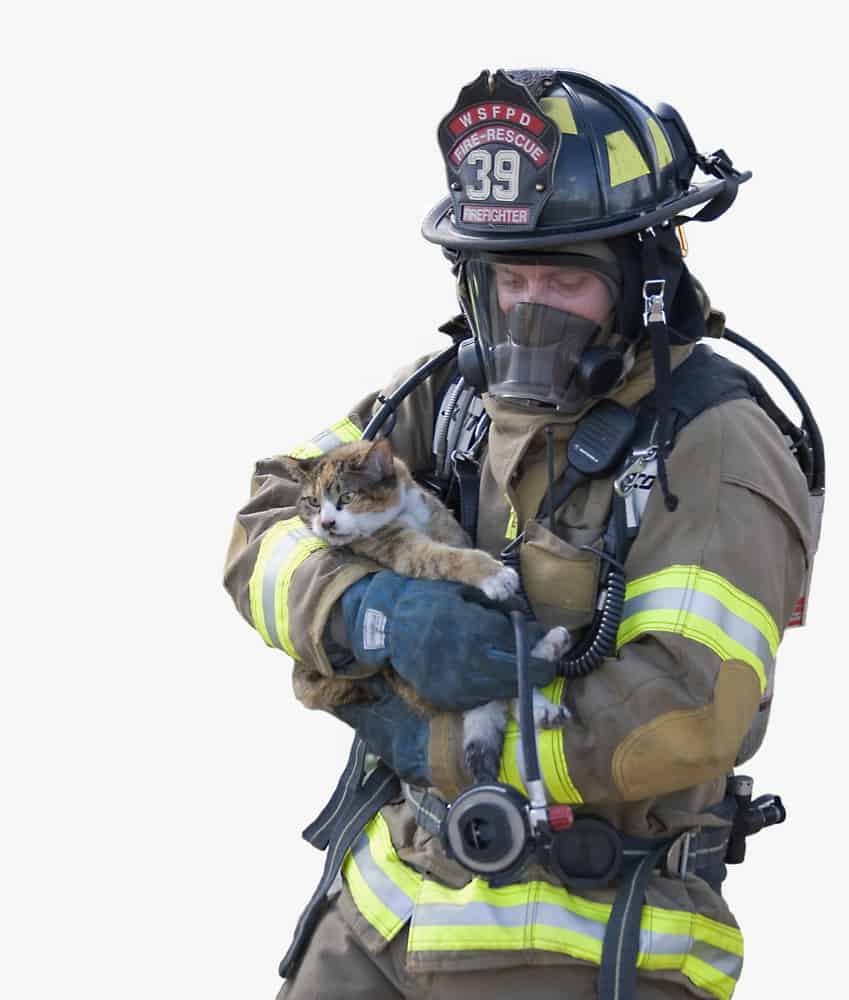 There is one aspect of Pet Fire Safety that is vastly overlooked.  What happens if your pet (or one in your community) is involved in a house fire?  Hopefully this NEVER happens, but we need to be prepared in case it ever does.
Smoke inhalation is a major concern when it comes to fires.  Most emergency service vehicles are equipped with oxygen masks for humans, but very few have appropriate masks for your pet.  This means your cat is at a greater risk of not surviving a fire due to smoke inhalation.  For this reason, I want to share with you a terrific website that provides Oxygen Masks for Pets.
This not for profit site enables you to make a partial or complete donation of an Oxygen Mask Kit for your community.  Your support will not only help make your community a safer place for all pets, but "The Pet's Life Saved May Be Your Own".
I encourage everyone to take just a minute to make a donation to this very deserving cause.  I am personally donating a complete Oxygen Mask Kit to the town where my local animal shelter is located.  Your donation may not change the world, but it can change (and save) the lives of many cats and dogs.
Please go here to donate now: https://www.oxygenmasks4pets.org/donations.html
Steve Reid is a Certified Dog Trainer and owner of S.R. Dog Training in Westchester, NY.  For more information about S. R. Dog Training and to sign-up for his newsletter, visit www.srdogtraining.com. Please also become a fan of Steve on Facebook.