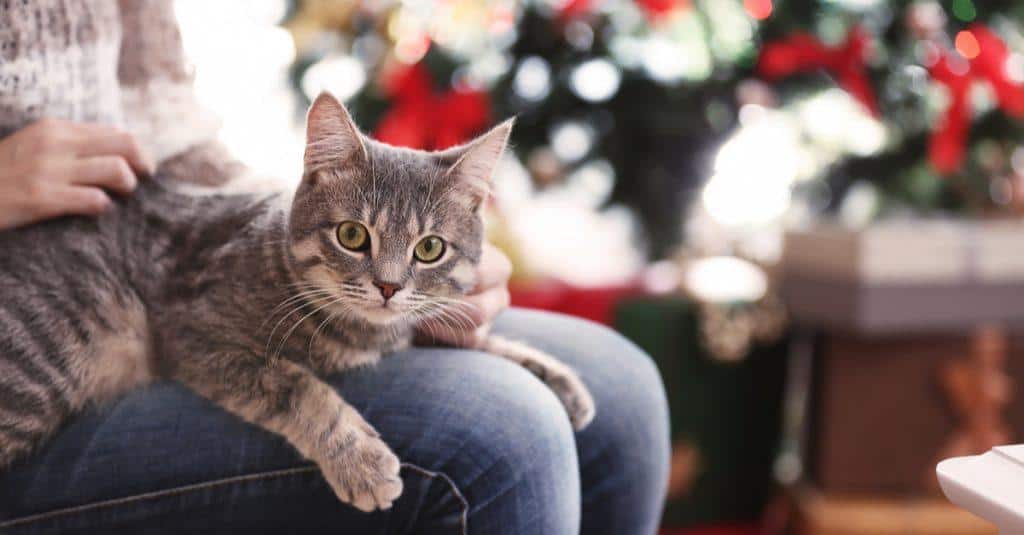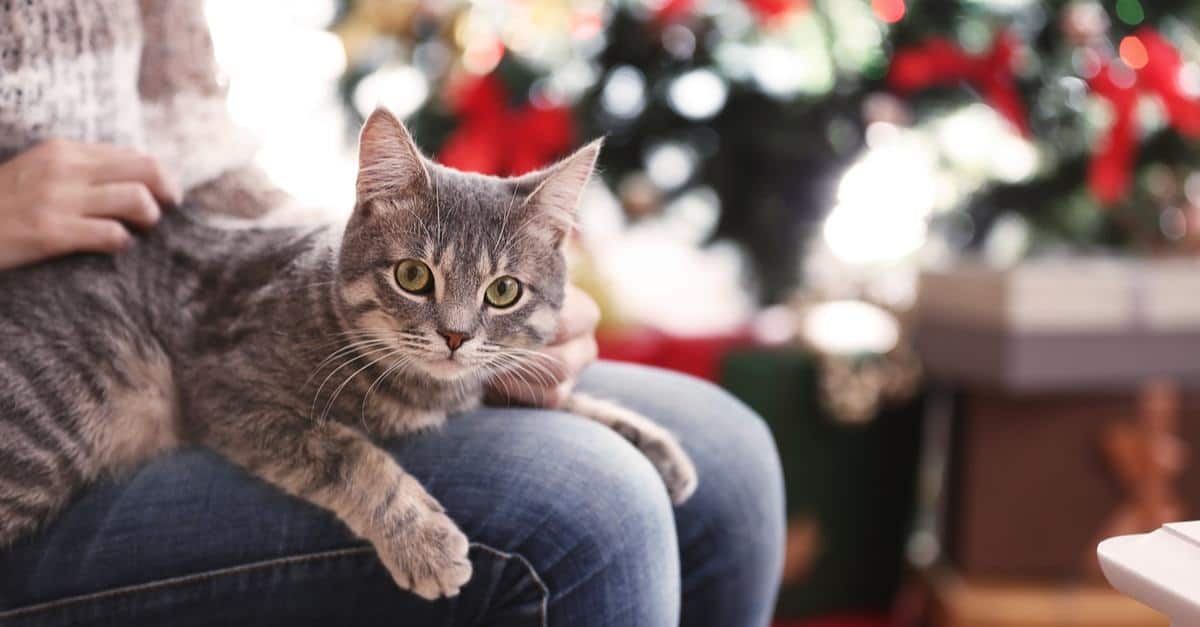 The holidays are in full swing! What better way to celebrate – or wind down after a day of holiday stresses – than curling up on the sofa with your furriest friends and watching a family-friendly holiday movie (starring cats, of course) together?
Here are our top 5 Christmas movies starring CATS:
1. The Nine Lives of Christmas (2014)
Zachary Stone (Brandon Routh), a handsome bachelor with a distaste for responsibility, sees his life change before his eyes when he decides to adopt a stray cat. After his new pet brings him into contact with Marilee (Kimberly Sustad), Zach begins to realize that the single life isn't as fulfilling as he thought and that the "wrong woman" might just be the perfect match.
2. Grumpy Cat's Worst Christmas Ever (2014)
In "Grumpy Cat's Worst Christmas Ever," Grumpy Cat is a lonely cat living in a mall pet shop. Because she always gets passed over and never gets chosen by customers, this kitty develops a sour outlook on life until…one day during the holidays, a very special 12-year-old girl named Chrystal enters the pet store and falls in love with Grumpy Cat.
3. Cat in the Hat Knows a Lot About Christmas (2012)
In the first-ever Cat in the Hat Christmas special, THE CAT IN THE HAT KNOWS A LOT ABOUT CHRISTMAS!, join the Cat in the Hat, Nick and Sally on a whimsical journey around the world to help a lost reindeer find his way home to Freezeyourknees Snowland in time for Christmas.
4. Felix the Cat Saves Christmas (2004)
When the Professor and Rock Bottom plot to create the world's biggest blizzard in order to ruin Christmas, Felix the Cat and Poindexter must travel to the North Pole to help Santa Claus and save Christmas.
5. Christmas with the Kranks (2004)
When their only daughter Blair leaves the family nest, Luther and Nora Krank (Tim Allen and Jamie Lee Curtis) decide to book an island cruise to beat the yuletide blues and just skip the holidays. But their decision to boycott tradition has the whole neighborhood in an uproar, and when Blair calls on Christmas Eve to announce a surprise visit with her new fiancée, the Kranks have just twelve hours to perform a miracle and pull themselves and their neighbors together to throw the best celebration ever!
The Catington Post is reader-supported. That means, if you make a purchase through links on our site, we may earn an affiliate commission. All images and names which are not the property of The Catington Post are the property of their respective owners.