Think of the most frightened stray cat you've ever seen. It's probably hiding under a car, trying to make itself as small as possible. Now imagine what that same cat would be like if it were warm, well-fed, and surrounded by loving humans.
In this article, we'll share some tips on how to turn a scared stray cat into a happy house cat. Keep reading for tips and advice on how to make the process as smooth as possible for both you and the kitty.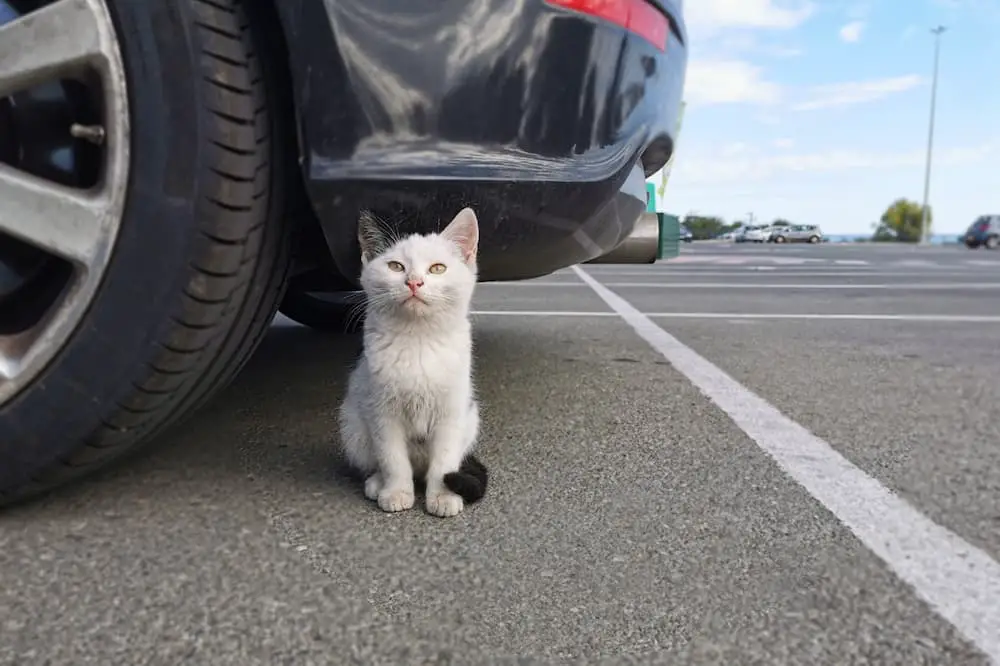 Befriend the stray cat before bringing it inside.
The first step to taking in a stray cat is to gain its trust. This can be done by simply spending time near the cat and offering it food. Every cat is different, with different fears and experiences in the outside world. Some will show interest in you (and the food) right away, while others may be more cautious, taking several days, even weeks, to finally approach you.
Be patient, and don't get discouraged if the stray cat doesn't seem to warm up to you immediately. Take your time, and be sure to provide plenty of positive experiences for the kitty, such as petting sessions or playtime with toys.
Create a safe space for the cat inside your home.
Once you've gained the stray's trust, you'll need to find a way for her to feel safe when she comes indoors. This could be a spare room, bathroom, or even just a small space with a bed and some toys. The important thing is that the cat feels safe and secure in its new environment. If possible, place a soft bed near a window so that your new cat can enjoy watching the familiar outdoors from her new safe indoor space.
Allow your future house cat to explore her new space, on her terms.
Once the stray kitty has become less fearful and shows an interest in coming inside, allow her to do so—but on her own terms. In other words, don't try to pick her up and bring her inside. Don't trap her in the new indoor space. Instead, let her come in when she's ready and allow her to leave if she chooses.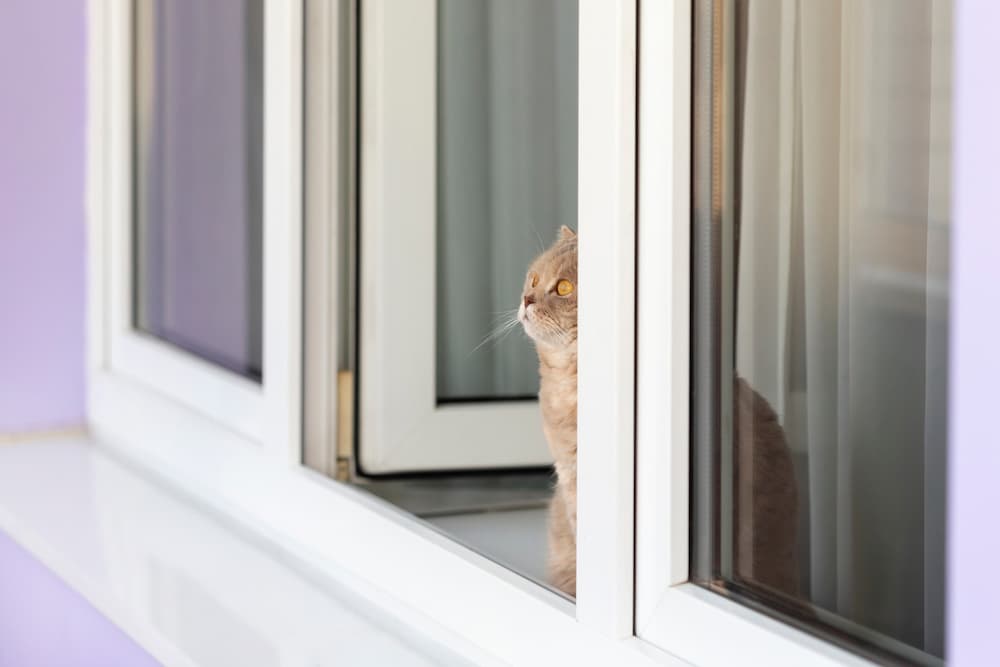 Some cats will instantly adapt, especially stray cats that had been family pets before becoming lost or abandoned. You may get lucky and end up with a stray that steps foot inside her cozy, safe new space and never wants to leave again.
Others, however, may make the transition from living on the streets to living indoors much more slowly. For example, your new cat might only peek into a room, sniff the air, and run away the first time. The next time she comes inside, it may be a few minutes longer.
Make sure the cat has everything she needs—and that you're prepared for a few accidents.
Now that your stray cat is safely indoors, you'll need to make sure that she has everything she needs to be comfortable. This includes food, water, bedding, a litter box, scratchers, and toys. It's also important to remember that your new kitty may not be used to using a litter box, so expect a few accidents while she gets acclimated.
Tip: Because accidents are bound to happen as your cat adjusts to using a litter box, make sure to have an effective cleaner that not only removes urine stains and odors, but also eliminates the pheromones that prompt the cat to return to the same place to pee. Our favorite is Unique Pet Care's Advanced Cat Odor + Stain, which uses probiotics and enzymes to completely erase cat urine, without just masking it.
Be patient and understanding as your new cat adjusts to life indoors.
The transition from street life to indoor living can be a big adjustment for a cat. It may take some time for her to get used to using a litter box, for example, or to feel comfortable around humans again. Be patient and understanding as your new cat makes this transition, and provide plenty of love and care.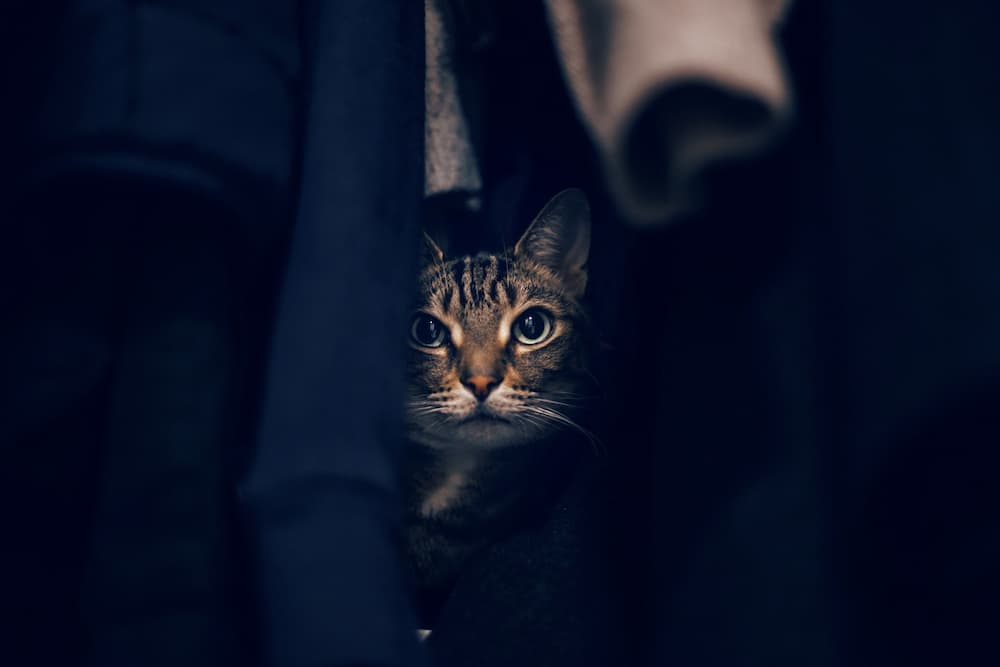 As soon as possible, take your new cat to a veterinarian.
Once your new cat has settled into her indoor space and seems relatively comfortable, it's time to take her to the vet. This is important for a few reasons. First, your new kitty companion may need to be spayed or neutered. Next, she'll need to be checked for any health problems that may have gone unnoticed while she was living on the streets. And finally, she'll need to be vaccinated and microchipped.
If everything goes well, you'll soon have a happy, healthy house cat—and a new best friend!
Introduce the cat to your other pets gradually.
If you have other pets in your home, it's important to introduce them to the new cat slowly and carefully, and only after your new cat has been cleared of any communicable illnesses by a veterinarian. Start by keeping the new cat in its own space, and allowing your other pets to sniff around and get used to the new scent. Once everyone seems comfortable, you can gradually start letting them have supervised interactions until they're finally able to coexist peacefully. Click here for more detailed tips for introducing a new cat to existing family pets.
Stray cats can make great indoor companions, but it's important to take your time and allow them to adjust to their new indoor life on their own terms. Be sure to provide them with everything they need to be comfortable and be patient as they make the transition from street life to living indoors. And finally, don't forget to take your new cat to the vet for a checkup as soon as possible.
Enjoyed this article? Pin it!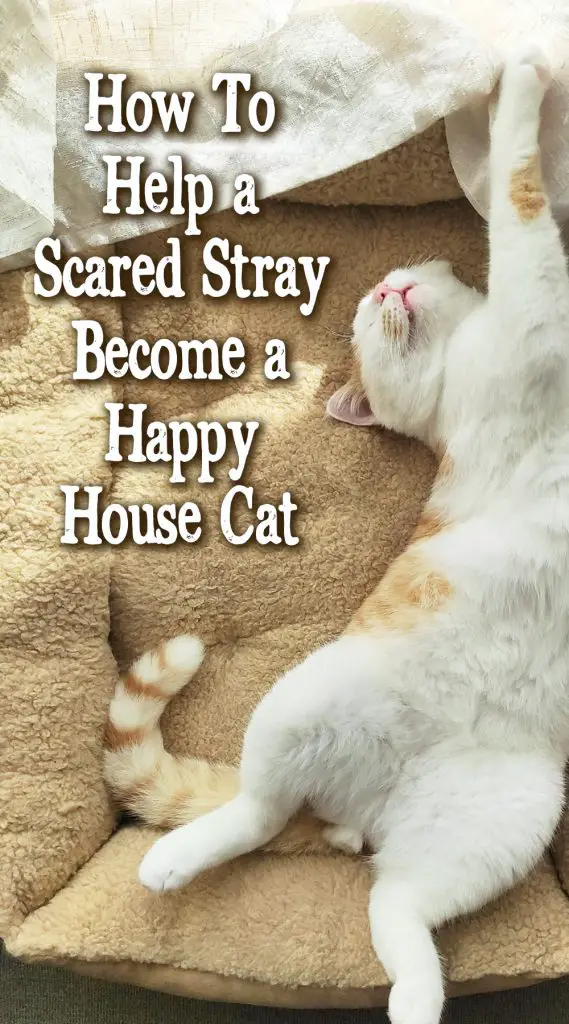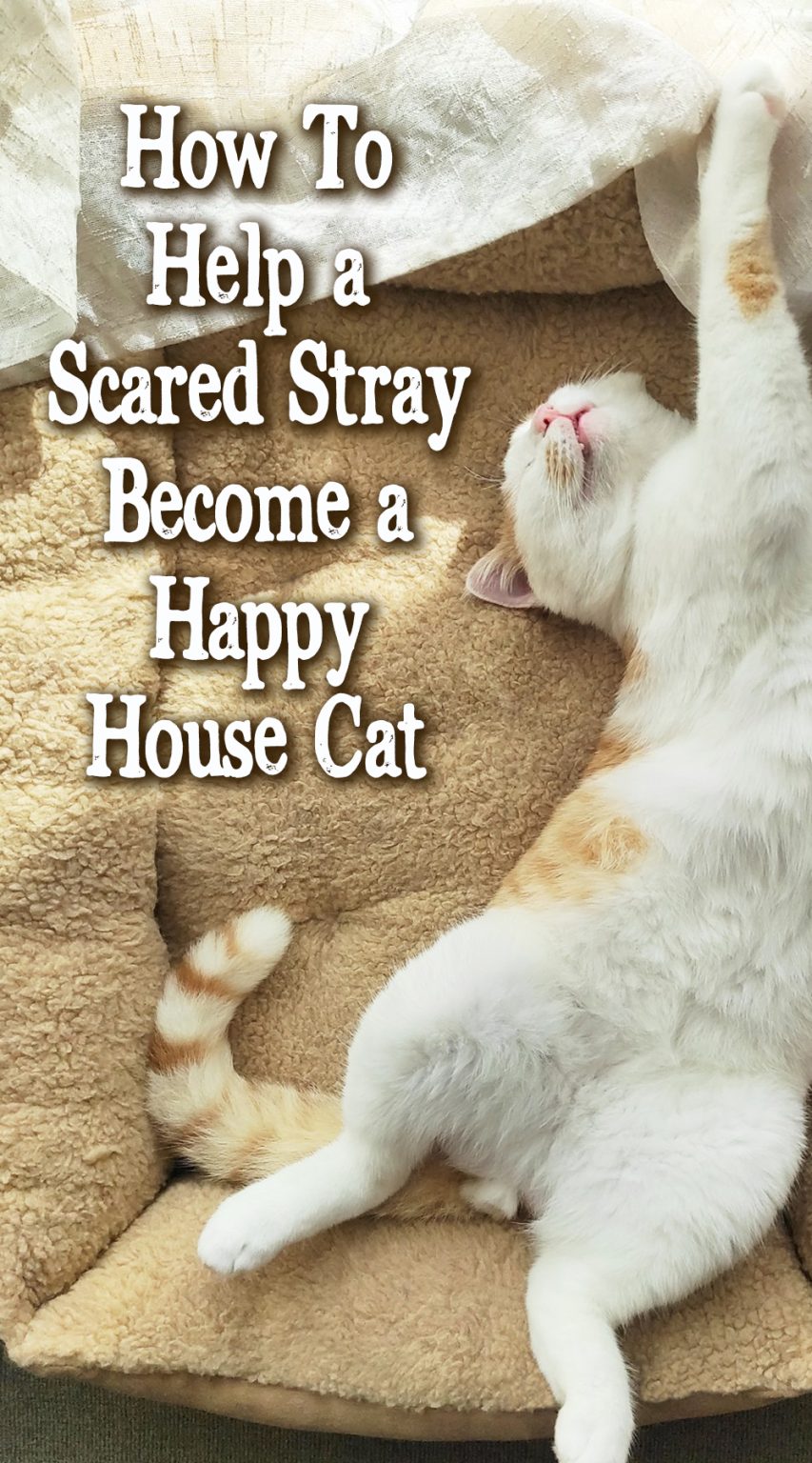 The Catington Post is reader-supported. That means, if you make a purchase through links on our site, we may earn an affiliate commission. All images and names which are not the property of The Catington Post are the property of their respective owners.