The U.S. embassy in Canberra, Australia accidentally emailed a meeting invitation to the State Department that included a photo of a cat wearing Cookie Monster pajamas and holding a plate of chocolate chip cookies.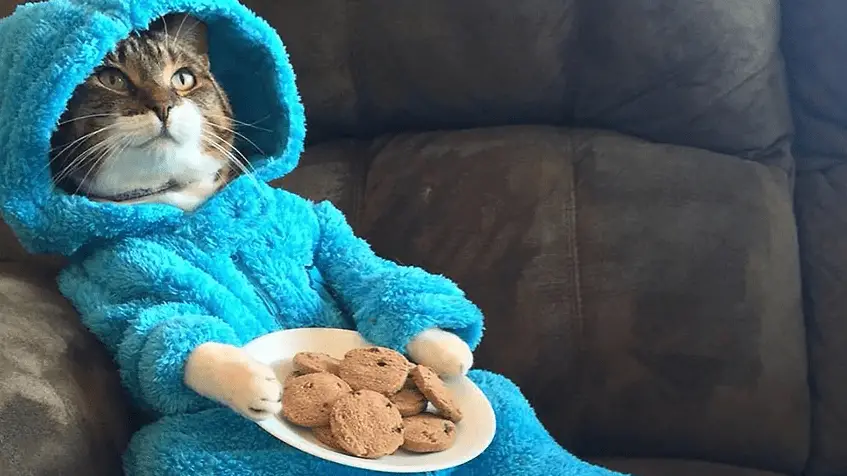 The email, which was sent earlier in October, included a photo of a tabby cat in blue Cookie Monster pajamas, reclining on a chair. The cat looks off into the distance and holds a plate of small chocolate-chip cookies, the BBC reported. The email, entitled "Meeting" also contained a section of Latin text and the phrase "cat pyjama-jam."
The embassy apologized Sunday and said it was a training error.
"Sorry to disappoint those of you who were hoping to attend this 'cat pajama-jam' party, but such an event falls well outside our area of expertise," it said in the apology email. "It was a training error made by one of our new staff testing out our email newsletter platform."
The photo was originally posted on Instagram by my_furry_babies back in 2015. The same Instagram account includes the cat wearing the same outfit several times, and the owner of the account, Jennifer Stewart posted about the cat's cameo in Australia:
It's not clear how many people received the invitation, but the U.S. Embassy in New Zealand thought it was hilarious, and posted an animated GIF of a cat to its Twitter account:
We are actually LOLing here in NZ @USAembassyinOZ 🤣🤣🤣https://t.co/WziJ8TTiUh pic.twitter.com/26qWgMo5ll

— US Embassy NZ 🇺🇸🇳🇿 (@usembassynz) October 15, 2018
For the record, The Catington Post 100% would attend a cat pajama party! How about you?