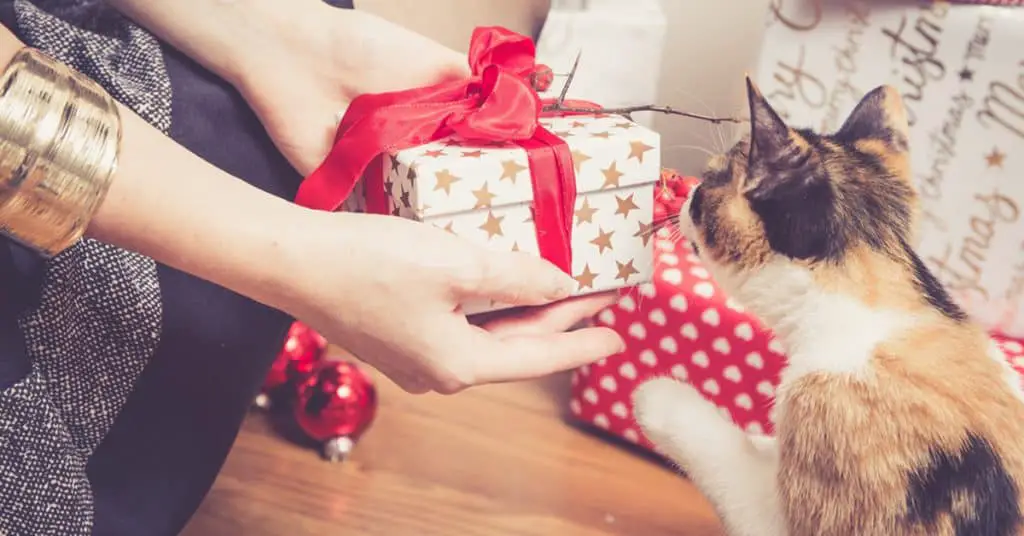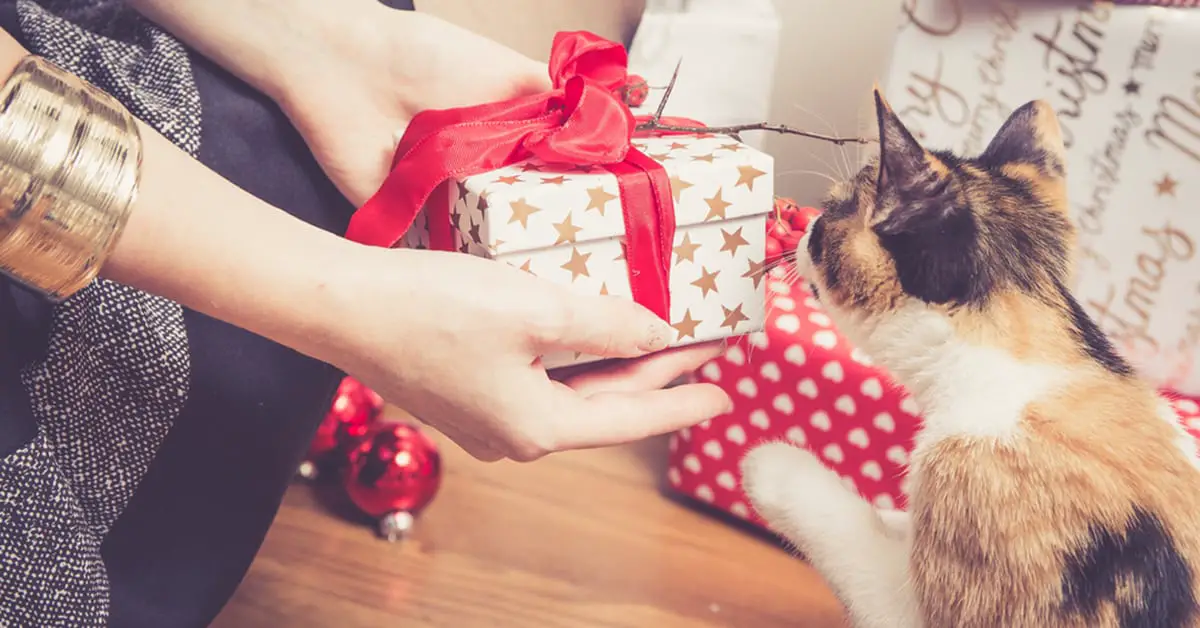 Are you looking for the purr-fect gift for the cat lover in your life? Trying to find something for that person whose name you drew in a gift exchange? If their furry friends are their best friends, these gift ideas are sure to please – without breaking the bank!

Rescue Runts Series 2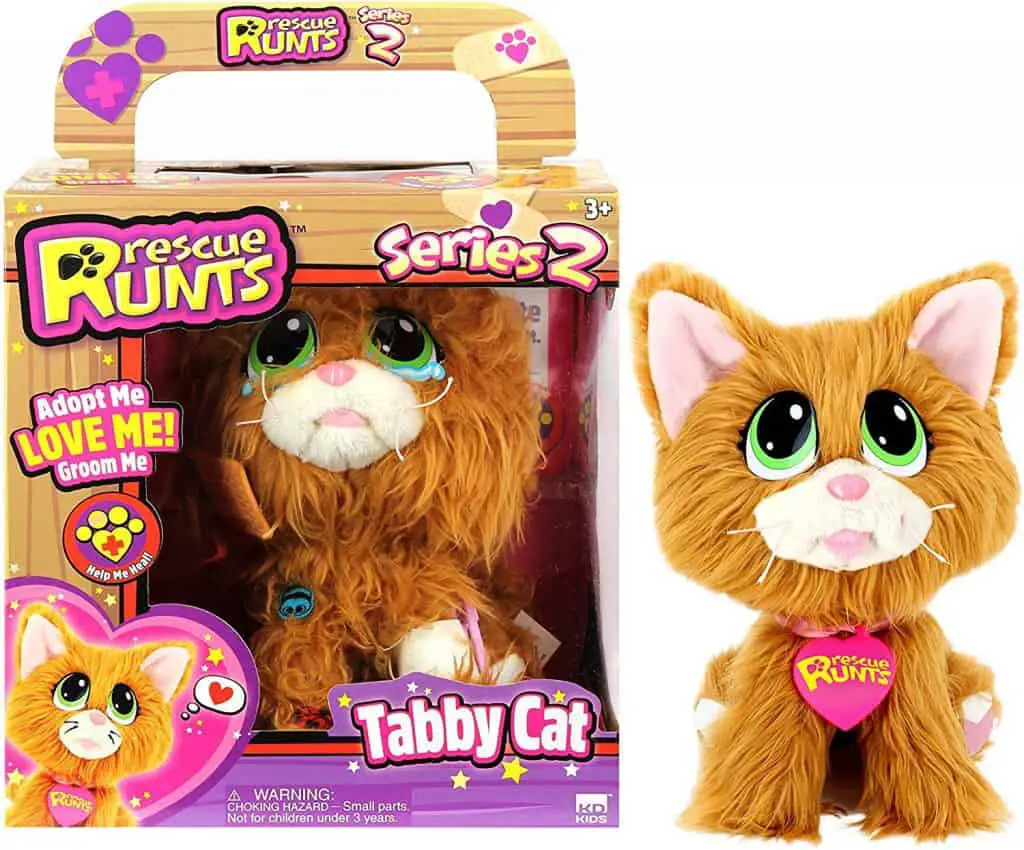 Shopping for a little cat lover? Look no further than Rescue Runts Series 2 to teach the transformational power of rescue!
The soft plush pets come with matted fur full of fleas, dirty paws, tears in their eyes, downturned ears and boo-boos. Each pet comes with new healing accessories like a cone or cast to decorate and re-usable band-aids and bandages.
Use the included pet parent checklist, grooming kit and healing accessories to help your Rescue Runt heal: pluck out the "fleas," remove their bandages, cast or cone, clean the dirt from their paws, wipe away their tears and brush their messy fur. Search carefully through their fur to find the hidden tick and pull it out! Perk up their ears to complete the transformation from ragged runt to perfect pet! Choose a name and write it on the collar and adoption certificate to make the adoption official.
Cat Journal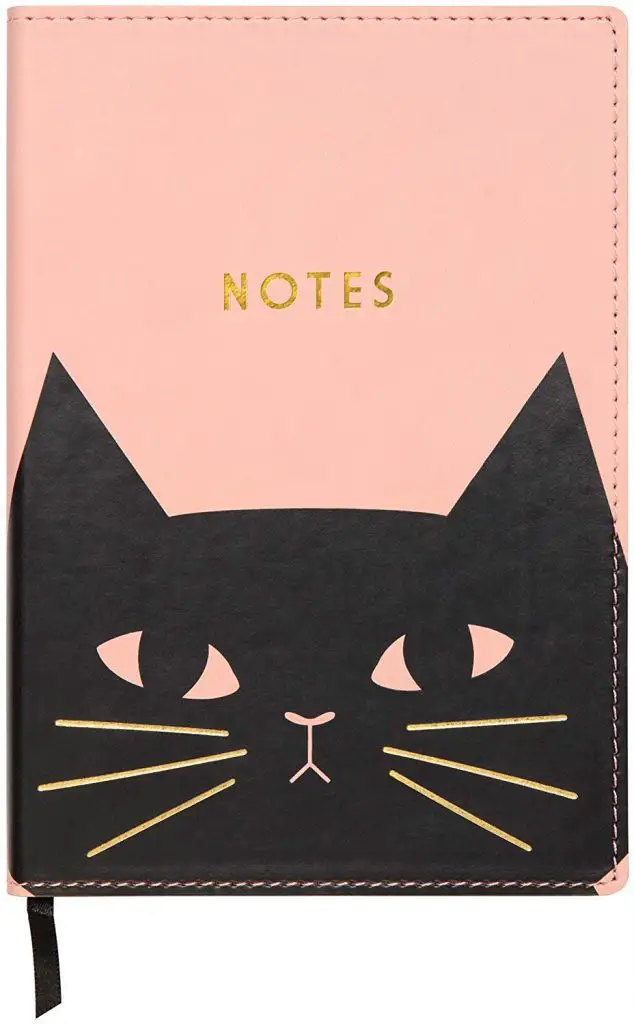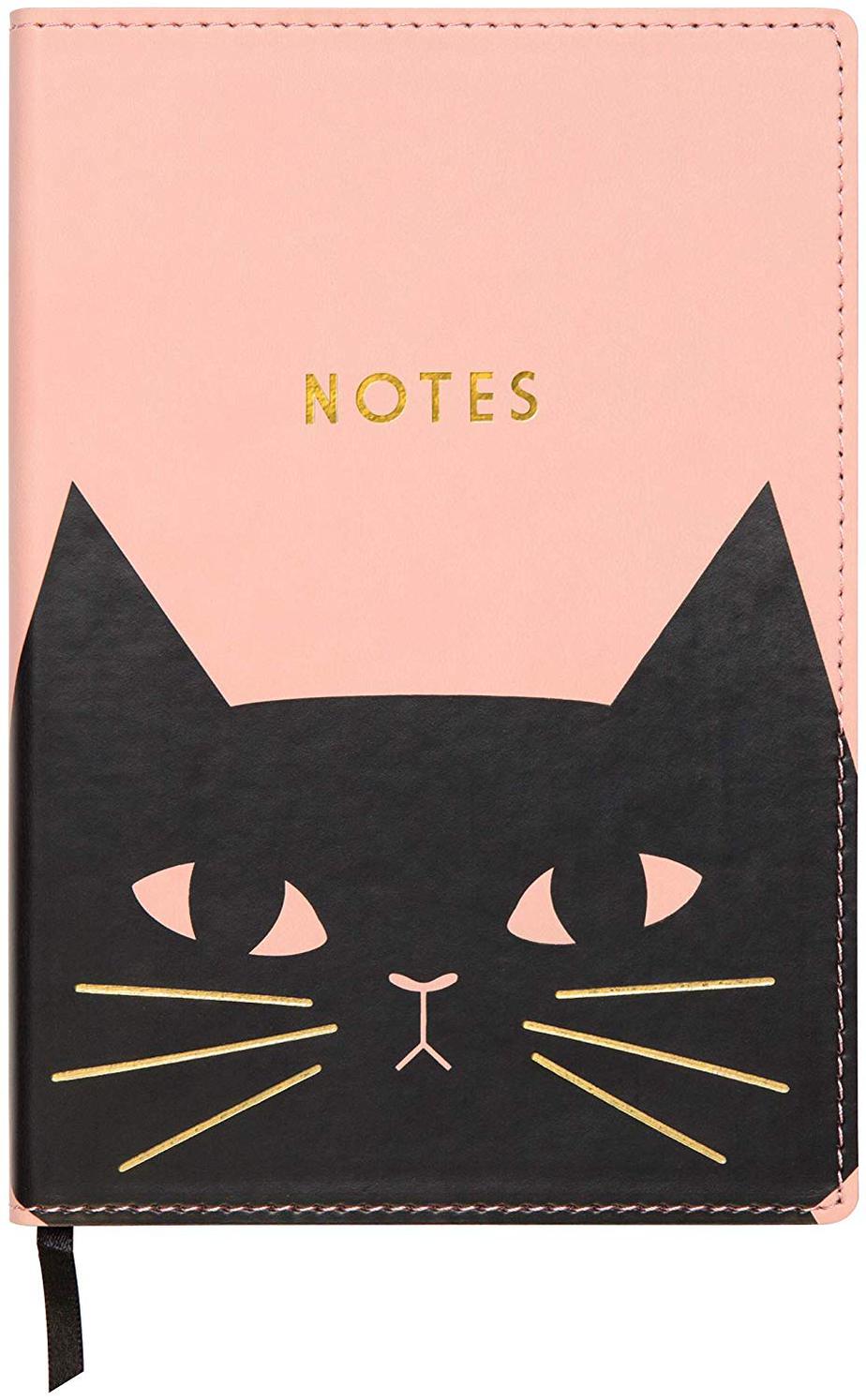 Creative people are mysterious folk, and it's no secret that cats make the best muses. A leather-bound cat journal is the perfect size to slip into a purse or briefcase and record the deep thoughts of every artist or writer. The leather cover makes your gift the perfect balance between practical and beautiful and is guaranteed to be cherished by the cat lover it's gifted to.

Cat Lovers Shirt
A t-shirt with a funny saying or an imaginative graphic shares a message that can reward the person who wears it with smiles, laughs, and conversations that wouldn't have occurred otherwise – and cat lovers love to talk about cats! Gift the ailurophile in your life with a cat t-shirt! With thousands to choose from, you'll find one that purr-fectly represents the recipient.

Coloring Books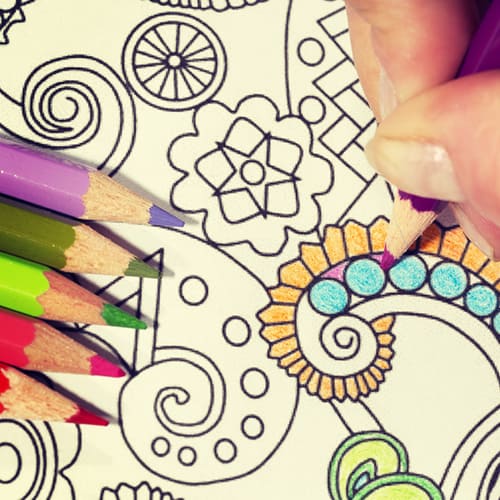 Creativity and cats go hand in paw, so gear up for some stress-free coloring for adults with a cat-themed coloring book. Coloring books are the purrfect way to make any feline aficionado purr with delight. And because the price is right, you can afford to throw in a nice collection of gel pens or colored pencils, too!

Jewelry
Just about everyone loves to get the gift of jewelry – and cat people are no exception! Whether your gift recipient prefers classic, antique, cute, or flashy, you'll find just about any style – and won't break the bank! Cat jewelry makes a purrfect present for a special kitty lover in your life!

Cat Art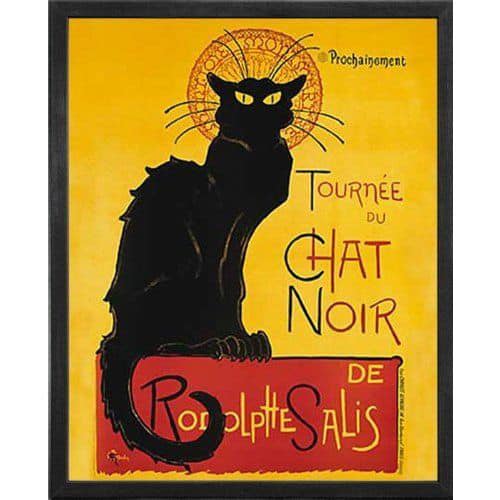 Don't shy away from giving the gift of art to your favorite cat lover! Art is one of the most original, thoughtful, and fun gifts you can give! Consider the person's personal style and the decor of their home when choosing a piece of art. From colorful pop art to cat-themed vintage posters, you'll have no trouble finding something that fits!

Cat Socks

Gone are the days of making jokes out of gifting socks! These cat socks are no joke – and a purrfect accessory for your favorite cat lover. At such a great price, you can afford to hunt up some other gifts as well.

Chiffon Scarf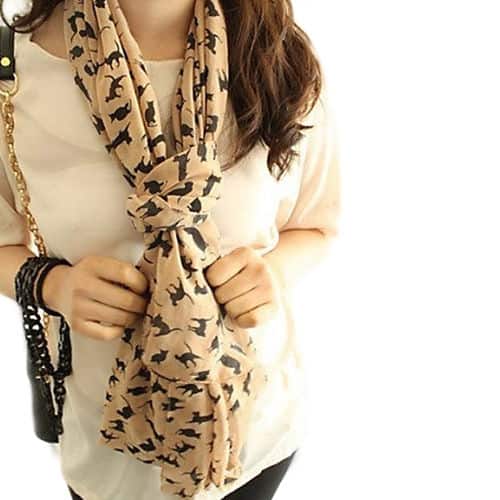 Stylish chiffon scarves feature an understated cat theme that doesn't shout "cat lady" at the world, but still declares a love of cats. It's the perfect gift for a feline aficionado who is as shy as their cats. Since they are so lightweight, chiffon scarves are great for summer or winter. The price is right as well – so stock up on a few of them!

Cat Purse

A cat purse makes the perfect accessory for any ailurophile's outfit. With literally thousands of styles to choose from, you're guaranteed to find a handbag that your favorite friend-to-felines will adore. Understated and classic? Check. Colorful and quirky? Yep, you'll find that, too! There's an old superstition that says when giving a purse or wallet as a gift, you should put money in it before gifting to ensure that it is never empty.

Coffee Mug

Are you looking for a gift for both a cat lover and a coffee fiend? Then the obvious choice is a kitty cat coffee mug! This gift will start the mornings off right for even the most difficult-to-shop-for ailurophile. But, sometimes gifting just a mug can be a little boring, so pair it with a set of flavored teas or gourmet coffee, fill it with candies, or even plant some catnip right in the mug.

Board Game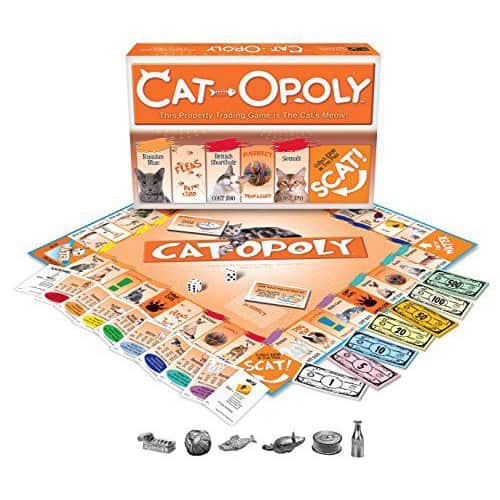 Does your friend love to play games? Cat-Opoly is a fun twist on the game of monopoly. Land on Catnip and collect everything in the center of the board. Collect Litter Boxes and trade them in for Fish Bones. You may even have to pay dog tax to get past the neighborhood bully and a spike collared bulldog. Anything can happen in this game!