The holidays are here! Time to reward your family members with tokens of appreciation by hanging a holiday stocking and stuffing it with trinkets and treats they'll love — and since cats are part of the family, why not give your furriest family member a stocking, too?
Here are 10 purr-fect stocking stuffer ideas for your cat that won't break the bank! Each of them is no more than ten dollars.
Meowijuana Catnip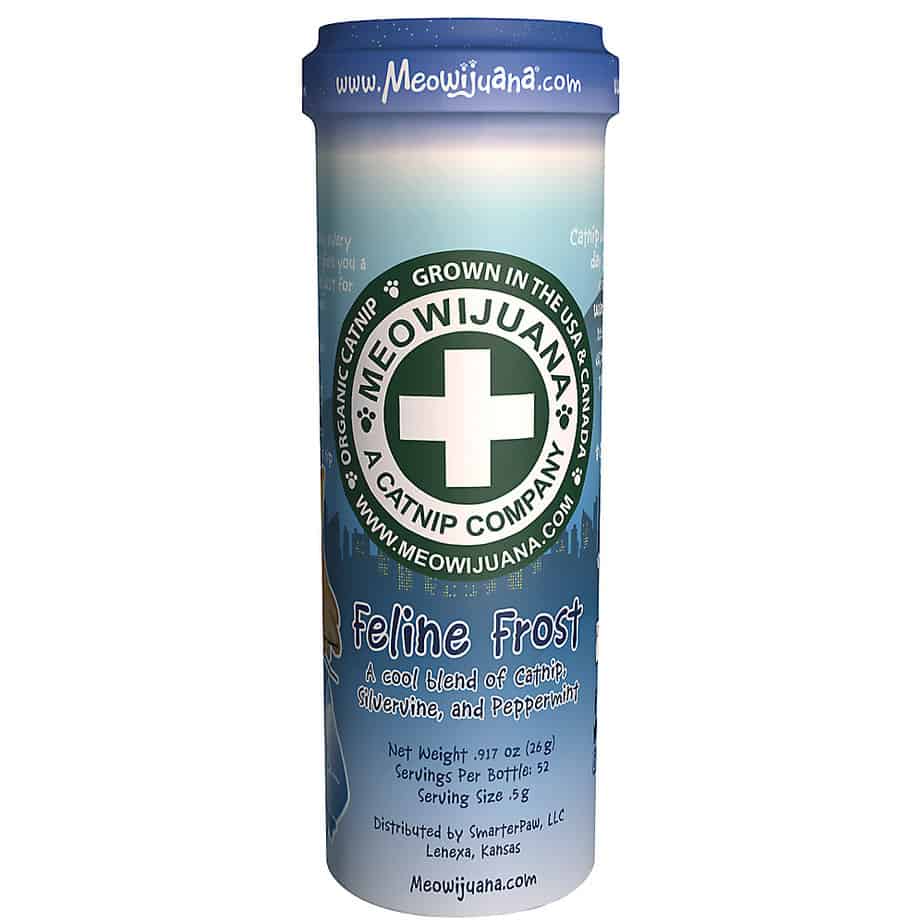 Meowijuana catnip is 100% natural and made from organic plants in the USA. Your cat will flip for this 'nip! Available in loose catnip blends, refillable catnip toys, and tasty Crunchie Munchies catnip treats. The Catington Post cats are especially fond of their loose Feline Frost blend, which contains catnip, silvervine, and peppermint! Cool.
Holiday Cat Bowties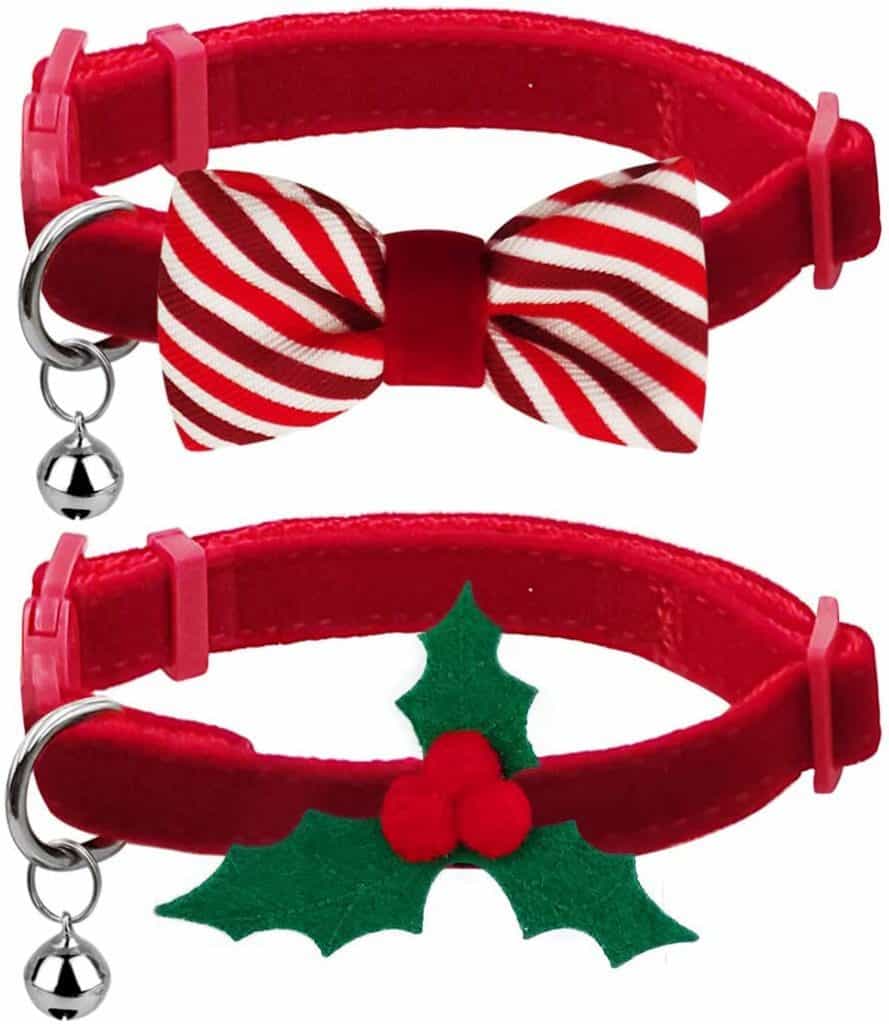 What's a holiday party without the festive outfit? Now your cat can look the part, too, with these too-cute holiday bowtie and holly collars. The low-profile, removable bow and holly won't bother your buddy one bit and the jingle bell will just add to the Christmas cheer!
A Bottle of Cat Wine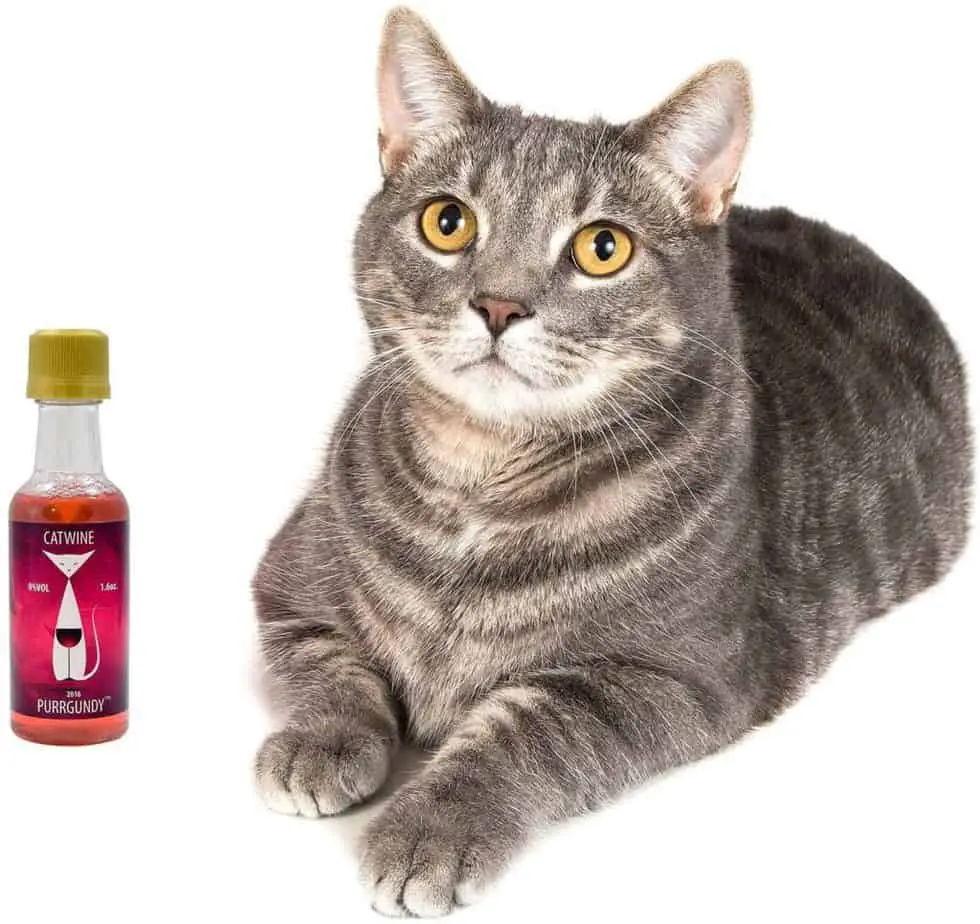 We all like to enjoy a glass or two over the holidays…now your cat can, too! Just stuff his or her stocking with a bottle of Purrgundy CatWine from Pet Winery. Don't worry – it's non-alcoholic! It's actually a healthy catnip treat that's enriched with wild Alaskan salmon oil. If you prefer whites over reds, you can also pick up a bottle of Meowsling.
Temptations Holiday Dinner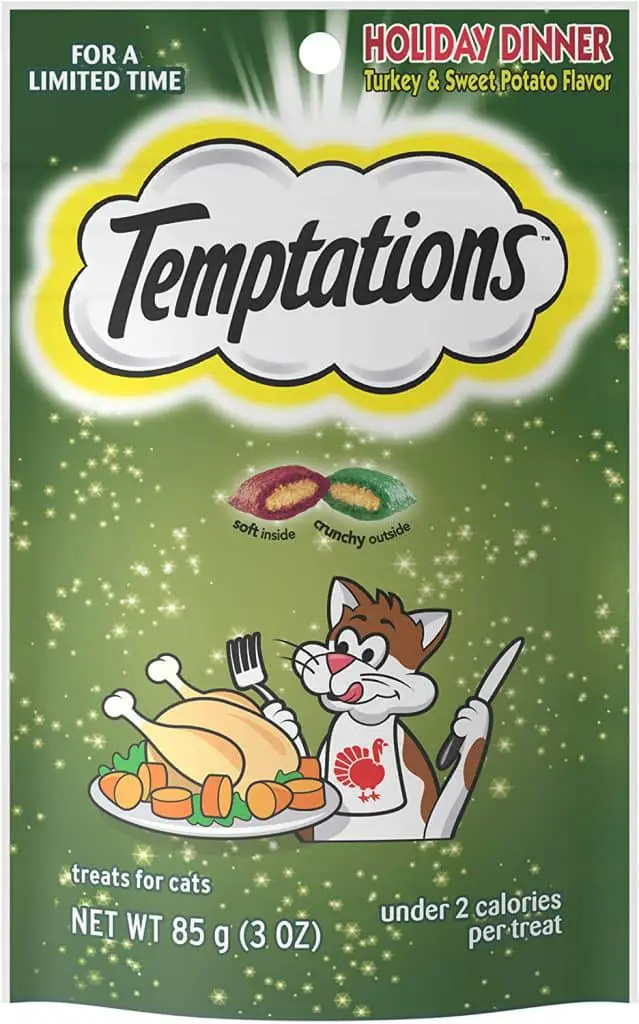 Temptations cat treats have a reputation for being every cat's favorite. The famous "soft inside, crunchy outside" treats are loved by cats everywhere. Your buddy may have a favorite flavor already, but for a limited time during the holidays, you can get Turkey and Sweet Potato Holiday Dinner Temptations! A purr-fect stocking stuffer!
Smarty Cat Sweet Greens Cat Grass Kit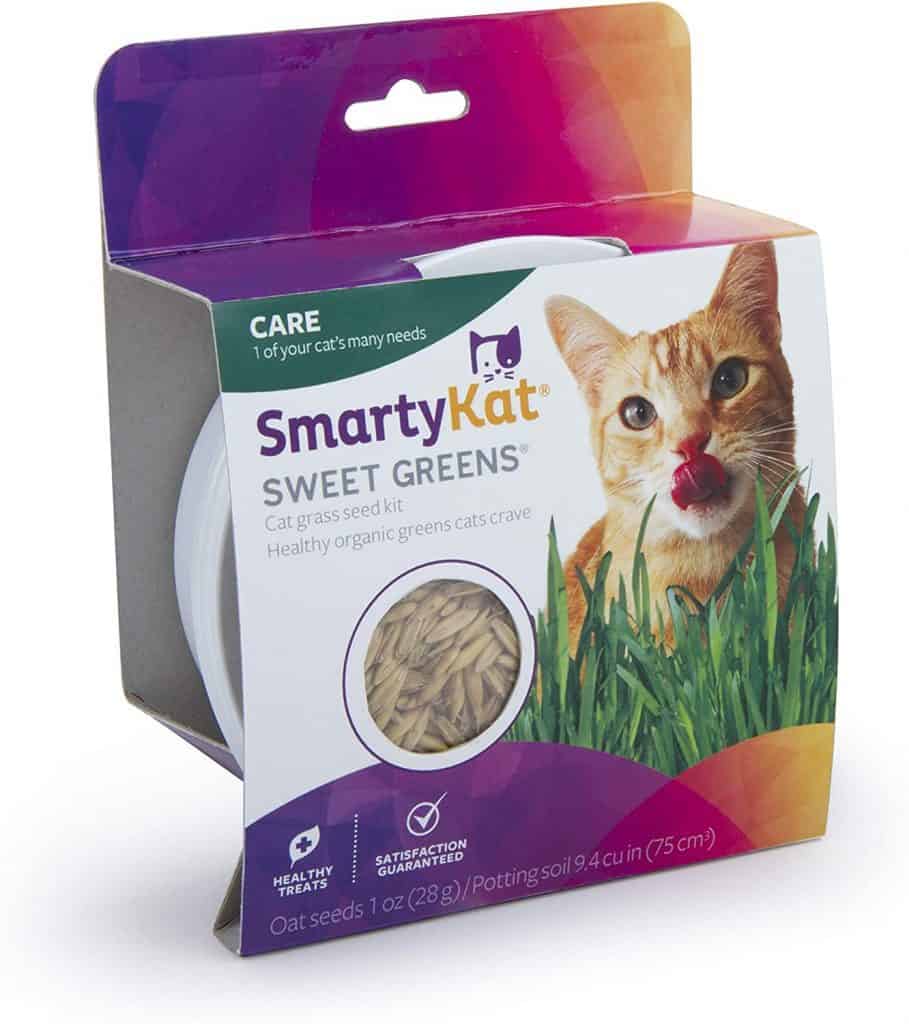 Sweet greens are tasty sprouts of certified organic oat grass seeds you grow yourself in this easy-to-grow kit. Cats crave grass and greens and this is safe for them to munch on, keeping them out of your houseplants!
INABA Churu Lickable Purée Natural Cat Treats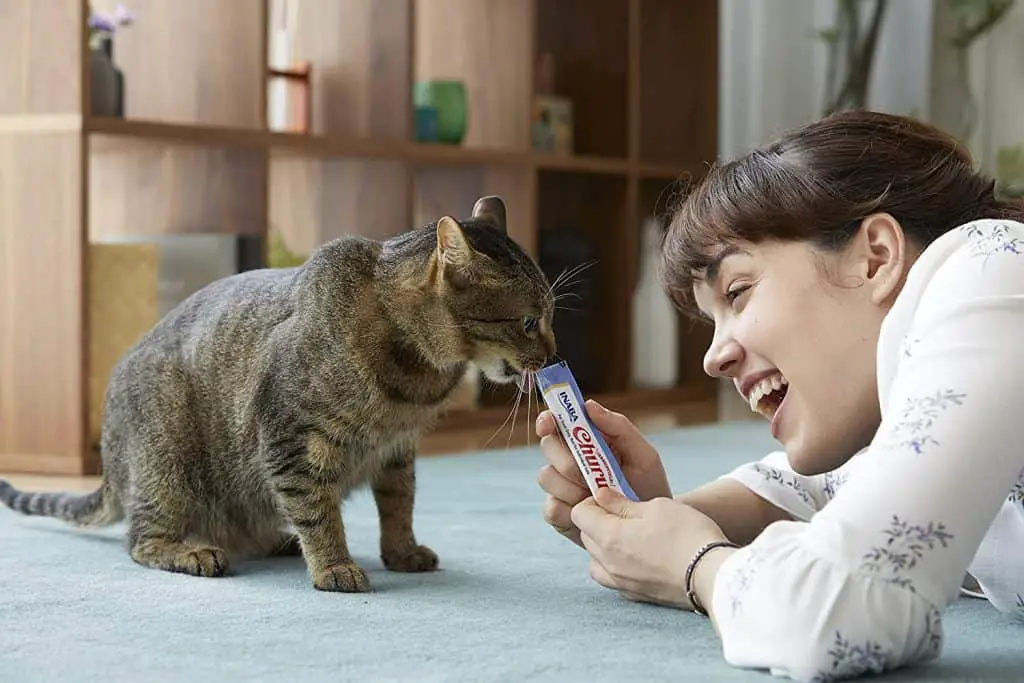 Here at The Catington Post, we call these "cat crack." Churu Purées are tasty, squeezable, low cal, lickable treats that cats can't resist! We haven't found a flavor our cats don't love, and believe me, we have tried them all! They're a wonderful high-reward treat for training, great for cats who are off food or not wanting to eat, and perfect for hiding medication, too.
HEXBUG nano Robotic Cat Toy

When turned on, the HEXBUG nano robotic cat toy's realistic irregular behavior will fool many cats and even some humans into thinking it's a real bug! The cool critter scampers and scurries around using the science of vibration technology, as its soft and colorful feather tail drags behind calling the attention of nearby cats. It's all the fun of chasing bugs minus the ick factor!
PetSafe FUNKitty Egg Cersizer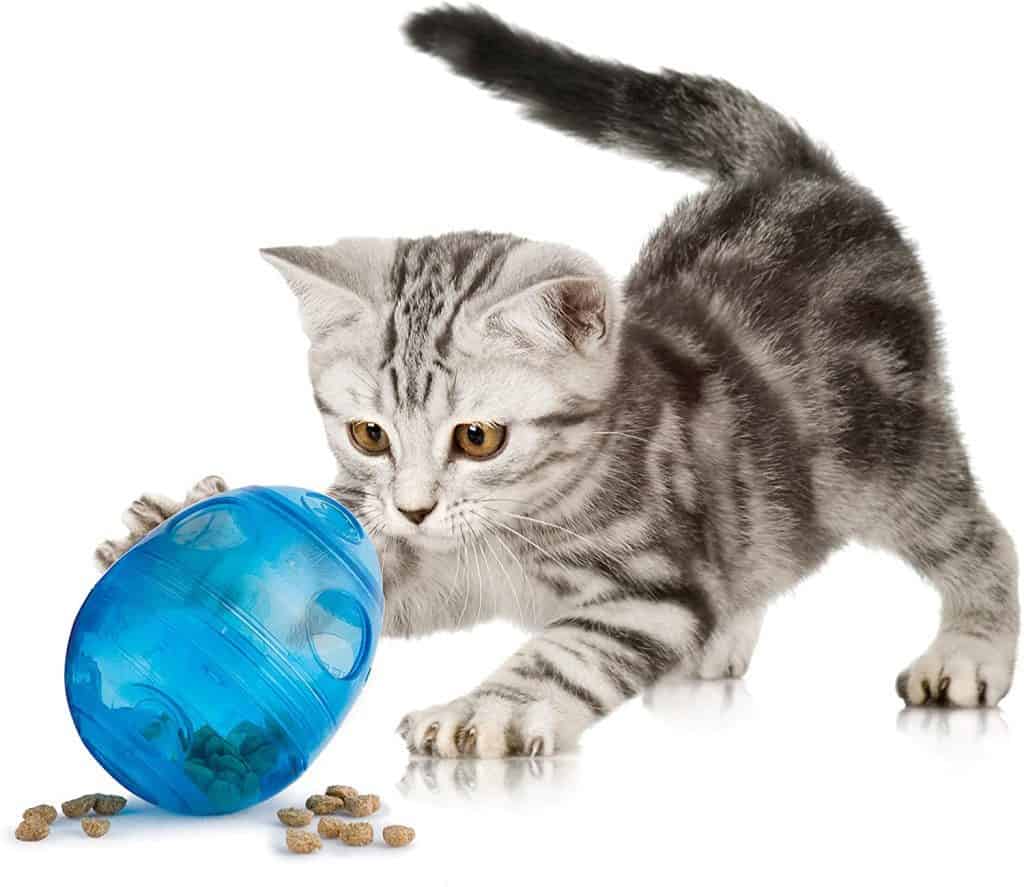 The PetSafe Egg-Cersizer is a treat and feeder ball that's designed to randomly dispense treats and kibble. It's perfect for cats that eat too fast and then "scarf and barf" because it makes them eat slower. It's also great for kitties who have a little bit of weight to lose, as it combines exercise with their mealtime. And, it can be adjusted to fit with many kibble and treat sizes. If you've got a cat who is constantly bugging you for a snack, have them work for it, by giving them their treat in the Egg-Cersizer!
PureBites Freeze-Dried Treats for Cats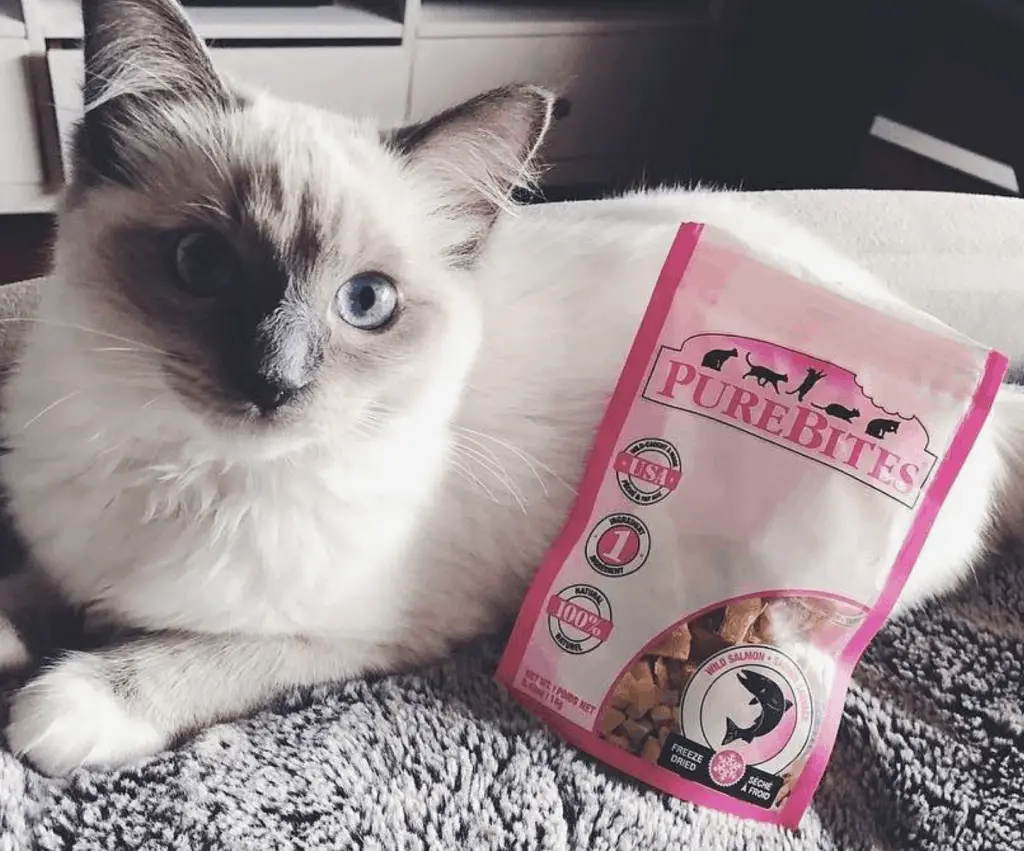 If you turn a bag of PureBites around and look at the ingredients, you'll only see one thing. That's because all their freeze-dried treats are made with a single ingredient! There are so many flavors to choose from, since we know cats are so particular. So if your friend is a fan of fish or would rather have turkey, chicken, or even liver, shrimp, or minnows — they've got you covered. All-natural and made in the USA so you can treat with confidence.
Yeowww! Catnip Banana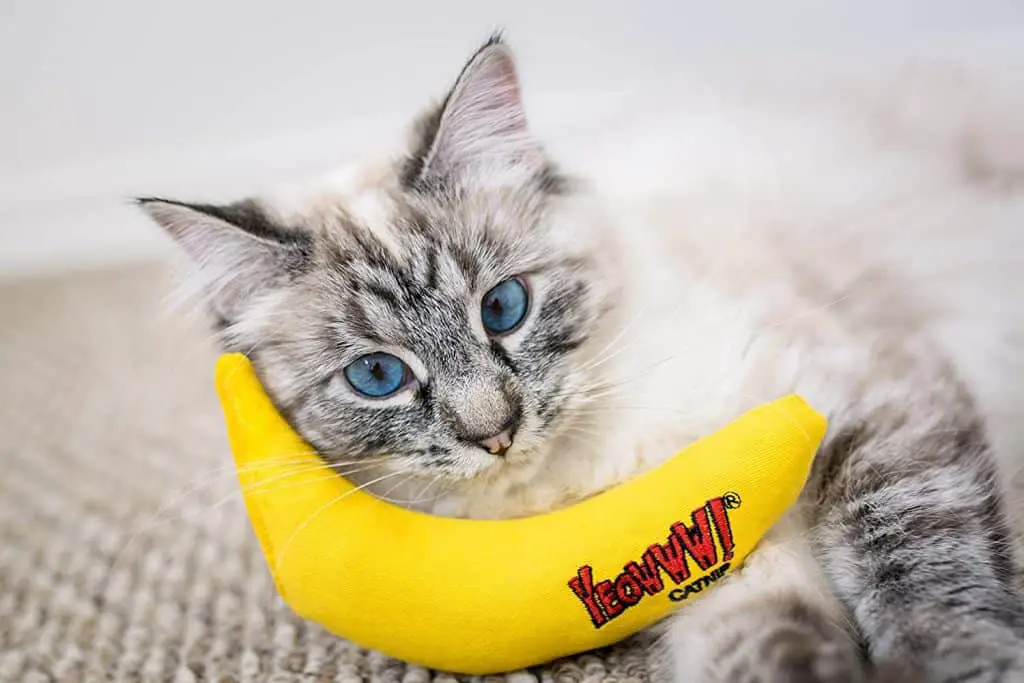 Purrfect for nuzzling, cuddling, carrying around, and bunnykicking, no stocking is complete without a classic Yeowww! catnip banana! Stuffed completely full of organically-grown catnip and made with durable twill cotton, it's no surprise the banana is on the tip top of your cat's Christmas wish list every year!