There's a common misconception that cats only like to lie around in the house and take naps, but the opposite is often true. Many cats enjoy getting outside, seeing the world, and having an adventure occasionally. With the right tools, tips, and safety protocols, you can bring your cat out on the town and even on road trips nationwide.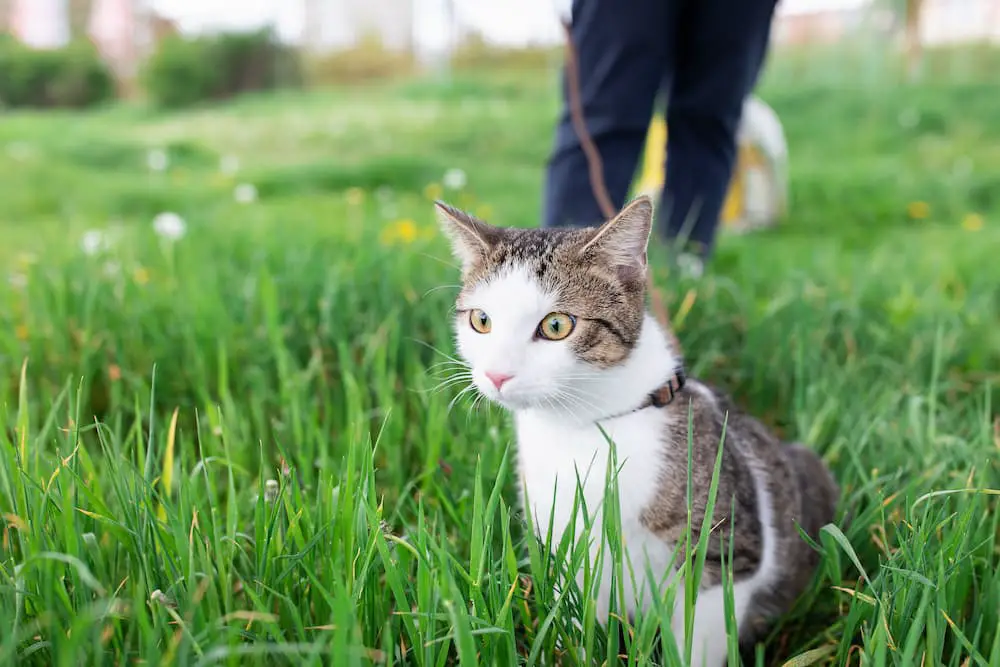 Get A Cat And Have Fun
If you've been thinking there's some sense of companionship missing in your life, and you've always thought about getting a pet, take a chance today. There are numerous reasons why you should adopt a cat. For starters, you're giving an animal a second chance and possibly saving its life. Adoption is also often more affordable than buying outright, and it helps you to feel good inside.
You can continue to feel the thrill of pet ownership as you bring your cat on vacations and adventures. On top of making new memories, you'll find that taking a cat along for the ride will improve your bond. You'll find that pets are excellent companions that'll stick with you through thick and thin.
Before you leave the house, you'll want to keep safety in mind by picking up a few supplies. Wherever you go, give your cat some freedom by connecting a leash to a harness and walking the cat like you would a dog. This may seem hard initially, but you can leash train your cat by getting them used to the harness indoors. Then, practice walking the cat around the house where it is comfortable. Finally, carry your cat outside and slowly walk around the yard until they're brave enough to start exploring.
Go On A Road Trip
For many people, the perfect idea of adventure is getting in the car and seeing the country during an epic road trip. Make the journey even more splendid by taking your cat along for the ride. During your trip, you could visit many of the amazing state parks that the United States has to offer. You could make it your goal to visit all of the cat lounges, cat diners, and cat cafes along your journey.
You'll want to take precautions and get things ready before driving far away from home. To start, head to the vet for updated vaccinations and a general checkup to see if there are any precautions you should take during your vacation. Also, if you're taking a 10-12 hour trip or longer, plan out the route, book hotels in advance, and look for those that allow pets, so you have somewhere to stop and rest.
Finally, though you'll be beyond excited to have your cat in the car, you must avoid becoming distracted while behind the wheel. Recent distracted driving statistics show that about 20% of driving-related injuries result from being distracted behind the wheel. Also, 21% of distracted drivers involved in fatal crashes were between the ages of 25-34, so it's not only young adults at risk. When you drive, don't allow your cat to roam freely in the vehicle, or it could take your attention away from the road. You can avoid issues by bringing a crate that includes a water dish and litter box so they stay safe and comfortable.
Fun Places To Go With Kitty
If you keep an eye on your cat, keep them on a harness when necessary, and be aware of potential dangers ahead of time, you can bring your pet on almost unlimited adventures. You don't necessarily need to go out of town, either. A trip to the beach can be a lot of fun as your cat walks with you along the shore. You can carry them in a cat backpack if they're a little skittish.
For more adventure, join the #campingwithcats Instagram trend and head into the wilderness. Bring the harness and carrier for extra protection. If you're not sure if your cat will be OK for a long trip, try camping in your backyard for a night and see how it goes. Don't forget to take plenty of pictures so you can share your memories on social media.
Families who enjoy time on the water can even bring their cats on the boat. Before you go, buy a life vest for your kitty and have the cat wear it around on dry land to get used to the idea. If it's your first time, you may even bring your cat on the boat while parked, so it's not so jarring. Another idea is to bring your cat to the beach and see how it likes swimming and if it's comfortable in the water. Once your cat is ready, go on your boating adventure.
As you can see, you can have endless fun with your furry friend. Just be sure to stay safe along the way. Show your cat the world, and you two will create an incredible bond.
About the Author: Katie Brenneman
Katie Brenneman is a passionate writer specializing in lifestyle, mental health, and animal-related content. When she isn't writing, you can find her with her nose buried in a book or snuggling with her cat, Clementine. To connect with Katie, you can follow her on Twitter.
---
The Catington Post is reader-supported. That means, if you make a purchase through links on our site, we may earn an affiliate commission. All images and names which are not the property of The Catington Post are the property of their respective owners.